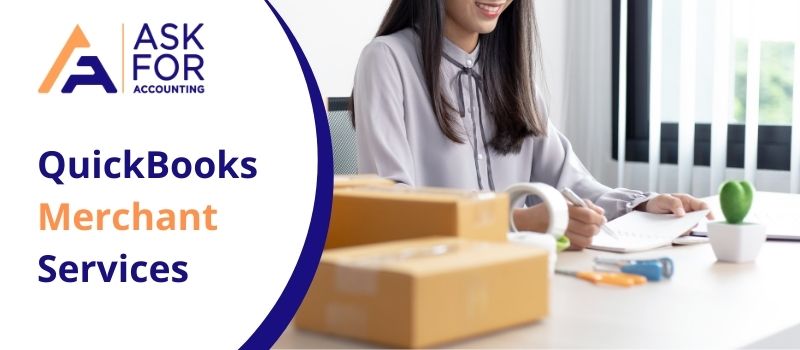 "QuickBooks Merchant service" support is an exclusive service for people making use of QuickBooks Merchant. The program is the mode of the payment process for its users. All the payment processes are carried out through QuickBooks Merchant Services.
There are many ways to process payments that are introduced by Intuit for the QuickBooks software. You generally create an account in the Intuit Payment Solutions for QuickBooks, Point of Sale, GoPayment, Intuit Online Terminal, or Web Store and process your credit card transaction directly from the Merchant Service Centre. You just need to have internet access.
If you are working on the QuickBooks, Go Payments, or the QuickBooks Point of Sale, you have an option to print the receipts of your transactions. Also, there are specific QuickBooks payment accounts that are capable of processing the electronic check transformation.
Processing Payments: QuickBooks Merchant Services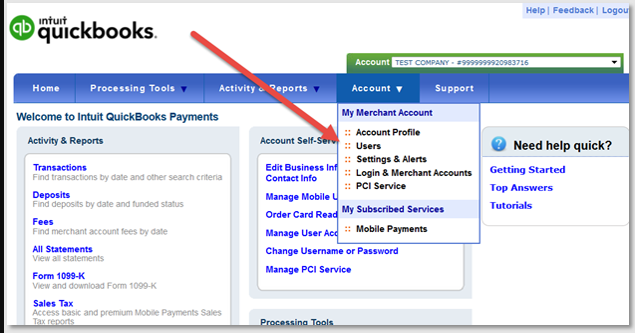 Here are two ways you can easily process your credit card payments:
Ways 1: Processing payment through Credit Cards
Here are some steps that are to be followed in order to process a credit card payment.

Open your QuickBooks Merchant Services Support Center and log in.
Go to the Processing Tools option and then click on the Charge a Card
Fill the information in the field required or go to the Click to swipe card option, if you are using the USB card reader.
Click on the Submit
As your payment is processed, you will see a confirmation window on your computer screen.
You can either take a print out of the invoice or email it. You also have an option to void the transaction.
You can even go back to the Charge a card
Ways 2: Processing the Payment through E-check
Here are the steps below, through which you can easily process the payment through eCheck.

Open the Merchant Service Centre and log in.
On the homepage of the website, you have to click on the Check transaction link in the Processing Tools box. You can also choose an alternative method i.e. to click on the Processing Tools drop-down menu and click on the Accept an eCheck
Choose an Account Type from the drop-down dialog box.
Fill in the details in the field required like:

Routing Number (nine digit long number)
Account Number
Client's first and the last name
Client's contact information

From both the option mentioned below, select any one according to your need:

I have a signed authorization
My customer is on the phone

Press Submit
If you want to enjoy the services of QuickBooks Payments, then you need to pay for it. It is not free of cost. Through the QuickBooks Merchant Services Support, you can easily manage the QuickBooks Payments account online. To get help to connect with QuickBooks Proadvisors.
Things you can do with QuickBooks Merchant Services center include:
Maintain a track of QuickBooks merchant services fees,
Deposits made,
Transactions and statements.
Along with it, you can also manage the payment information, charge backs and the GoPayment account as well users.
QuickBooks Merchant services are a lot more than just your personal payment process. If you want to access the full functionality of the software then you would have to ask for QuickBooks Merchant Services Support phone number to have Certified ProAdvisors by your side.
Important

: Once, your QuickBooks Payments account is approved, you can easily access it from your QuickBooks. You can open the Merchant Service Center from your QuickBooks Desktop.
While working on the QuickBooks Merchant Services, you encounter any issues or you need assistance then you should contact QuickBooks desktop 2021 for help.
They are one of the best QuickBooks support agencies that provide assistance 24*7 and have clients all over the world. If you wish to reach out to them, then you should give them a call on their toll-free customer support number. You can also visit their website and request Live Chat Support. This is also a quick way to interact with the QuickBooks expert.
Get solutions to all of your accounting and bookkeeping problems with industry leading experts