There could be several reasons behind why you want to "Convert Peachtree to QuickBooks". Sometimes users do so because they find it hard to manage data on both the software or at other times they just simply would want to migrate data from one software to another.
Whatever the reasons to convert peachtree to QuickBooks" or "Sage 50 to QuickBooks conversion" is fast and easy with AskForAccounting Support by your side.
Points to keep in Mind before Process Convert Peachtree/Sage 50 to QuickBooks
It is easy to convert from Sage 50 to QuickBooks or later by using QuickBooks Conversion Tool. However, you will need to focus on these points before starting the process:
First, you would need to make sure that you have the QuickBooks version that is acceptable for conversion: QuickBooks PRO, QuickBooks Premier, QuickBooks Enterprise 2014 or higher are acceptable.
You would be working on Windows vista while doing a conversion,
You should have a RAM of 512 MB.
We will convert Sage 50 to QuickBooks Desktop or later with the tool.
Both of the software should be installed on the same computer for the process to be through.
Get in touch with our QuickBooks Support team for any inquiry related to the same.
How to Convert Peachtree/Sage 50 to QuickBooks
Here are the steps you would need to follow:
Step 1: Accessing the Sage 50 Company File
Launch sage 50 and browse to the file you are wishing to convert to QuickBooks.
Follow the path: Main > Maintain > Users > Setup Security.
You will reach a window. Click on the Data Access/Crystal Reports tab.
You will see two options: None and With the Following Login Information. Click the latter.
Now click on change and set a new security password.
Once the password is set, exit Sage 50 and get to the second step of configuration.
Step 2: Run QuickBooks Conversion Tool with Administrator Rights
Browse and open the QuickBooks Conversion Tool
Right-click on the QuickBooks Conversion Tool icon, and then select Properties.
Once you have QuickBooks Conversion Tool installed within your system, run it with Administrator rights.
Go to the QuickBooks Conversion Tool icon and right-click on it.
Select Run the file as Administrator. (You will have to do the same each time you use the tool).
Step 3: Convert Peachtree to QuickBooks use of QuickBooks Conversion Tool
Once the tool opens on your system, click Browse to opt for the Sage 50 company file you need to convert.
Select the Company Name and Database Name in the new Window named
Pervasive 32-bit ODBC engine DSN Setup. (Both the names should be the same) Click on it.
You will be required to enter the Sage 50 company file password and hit
Now opt for the QuickBooks Product that you are currently using and want to convert to, browse to the company file, and hit (the default location should C:USERSYOURUSERNAMEMy Documents unless you have saved it to some other location).
You can see the conversion information on the Ready to Convert window. Hit Convert File to start the conversion.
Once the conversion process starts, it may take a few minutes depending upon the file and capacity of your computer.
Once the process is finished, a new window named 'Finished' will appear on the screen.
Hit Open In QuickBooks.
Open the file in QuickBooks to ensure that the data has been converted completely.
When you are done with all the steps and everything went fine then, you will be able to Convert Peachtree/Sage 50 to QuickBooks.
If you face any difficulty while performing the process "Convert Peachtree to QuickBooks", get in touch with our Sage 50 support experts to help you out with it. We have a strong team of experienced individuals at our Sage Technical help desk. They deal with Sage 50-related processes on a daily basis.
Get solutions to all of your accounting and bookkeeping problems with industry leading experts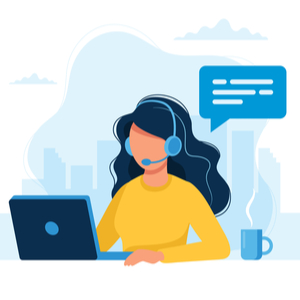 This is a typical problem that is highlighted by the warning, "Error: Sage 100 Unable to log into SMTP Connection" or, "Failed to get a response to log in password" while attempting to send a Test e-mail from Company Maintenance. Now most often you will witness information on the screen, particularly screen, Despite its many valuable features,…
Continue Reading Sage 100 Unable to log into SMTP Connection