Windows firewall is an important feature in computers, mainly when using the internet as it protects your data and computer from different threats, malware, viruses, and unwanted programs. But sometimes it hinders the functioning of QuickBooks, which you may not want. Thus if you are looking at "how to allow QuickBooks through windows firewall" then you have come to the right place.
This article will give you the steps on how to configure QuickBooks firewall settings in a way that doesn't create issues within the system But if you are looking for instant help then dial for QuickBooks Consultant number and talk to our Experts right away.
How to Allow QuickBooks through Windows Firewall?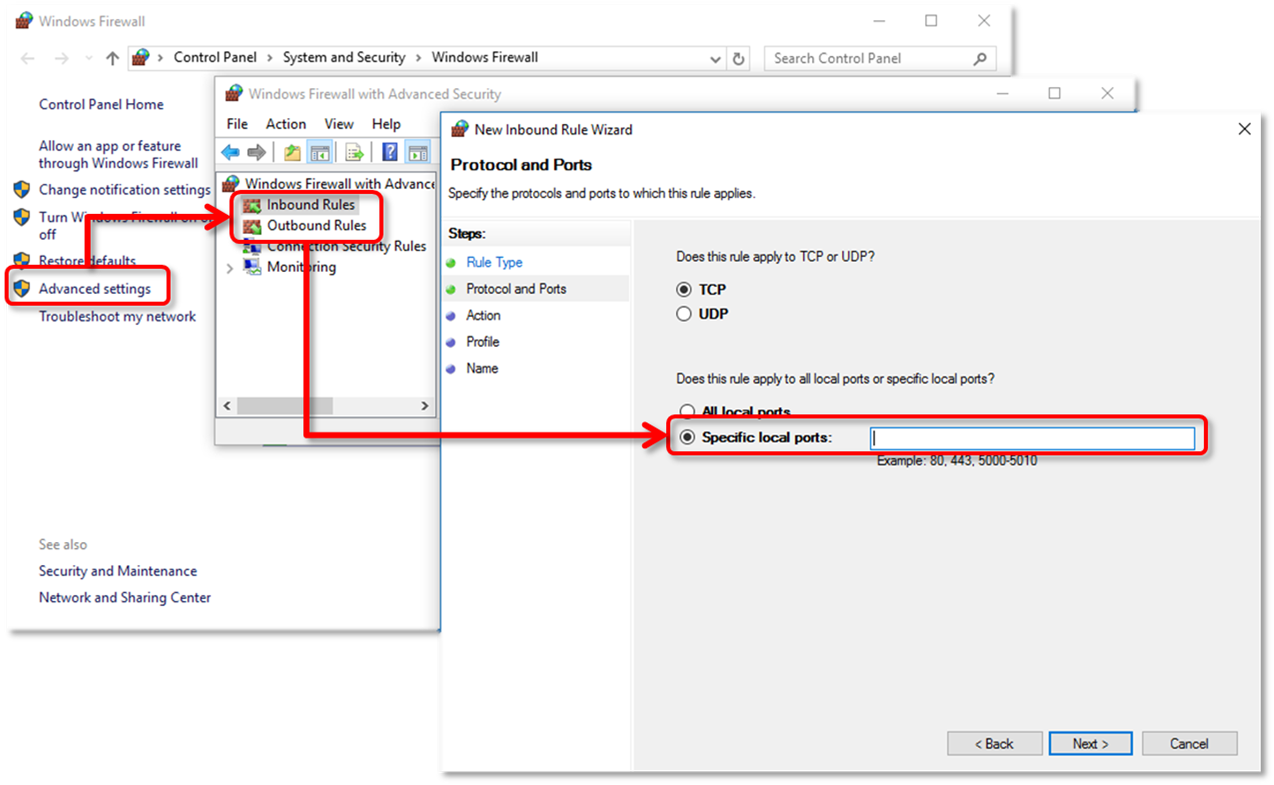 Here are 2 different ways in which you can get rid of avast blocking QuickBooks issue with ease:
Configuring settings automatically
Configuring ports manually.
Before starting, you should have the firewall updated to its latest version before starting the configuration of the firewall. You can either do it automatically or manually.
Here is what you need to do when dealing with any of the methods above.
Total Time: 15 minutes
Step 1: Configuring the Windows Firewall Automatically
🔹 To configure the windows firewall automatically you can use the QuickBooks file doctor.
🔹 The software will automatically configure the firewall ports.
🔹 In case it does not then you have to do it manually.
Step 2: Configuring the Windows Firewall Ports Manually
🔹 This is for Windows 10, 8, 7 and Server 2008, and Server 2012.
🔹 From the Windows Start menu select Windows Firewall. If your windows firewall is blocking QuickBooks then choose the firewall option from the provided menu.
🔹 Click on the Advanced Settings on the right-hand side.
🔹 On the Inbound Rules do a right-click and then select the option, New Rule.
🔹 Now click on the Port and then click on Next.
🔹 First select TCP and then write the specific ports that are required for the QuickBooks version.
🔹 In case the QuickBooks is an old version you have to individually add each year's ports in the following format:
● QuickBooks Desktop 2018: 8019, 56728,55378-55382
● QuickBooks Desktop 2017: 8019, 56727, 55373-55377
● QuickBooks Desktop 2016: 8019, 56726, 55368-55372
● QuickBooks Desktop 2015: 8019, 56725, 55363-55367
🔹 Click on Next and then select Allow the Connection to confirm it.
🔹 Once again click on Next.
🔹 To give the rule a name like QB Ports click on Next.
🔹 Fix Finish at the end.
🔹 For the Outbound rules repeat the same steps but instead of Inbound Rules mentioned in point 4, click on Outbound Rules.
🔹 Now test QuickBooks Desktop to check if it is working properly and without any network issues.
In Case the Problem Continues then Go to the Next Steps
On the Windows Start menu type the word firewall.
Next click on the Windows Firewall.
Select the Advanced settings on the right-hand side.
From there select Inbound Rules and do a right-click.
Next select New Rule.
Click on the Program icon and then click on Next.
Select on This Program Path and then click on Browse.
You then have to follow the path given which has to be done individually and then click Next.
To fix it you have to confirm Allow the Connection and then click on Next.
When prompted you have to confirm that all profiles are check-marked and then fix Next.
The rule needs to be named before clicking on Finish.
For the Outbound rules repeat the same steps but instead of Inbound Rules mentioned in point 4, click on Outbound Rules.
Once again try to see if the issue has been resolved.
If for some reason you still don't know, how to allow QuickBooks through the windows firewall then get yourself connected with Consultant. QuickBooks Experts Consultant helpline will provide you with all the help you need in getting your QuickBooks started. Thus wait no longer and reach out to us now.
Speak to a Specialist about Your QuickBooks Software
Get instant assistance with QuickBooks accounting software. Our QuickBooks experts are available 24x7 and resolve issues within minimum turnaround time. We support both US & Canada Editions of QuickBooks Software.
We get help you on these QuickBooks accounting topics
Downloading
Installing
Activation
Import and Export
Data Conversion
Payment Solutions
Upgrade & Update
Payroll Solutions
Integration
Printer
Tax-Related
Data Recovery and many more.