There is no indication of the real number of websites hosted on a single server. Don't know what it means? Don't worry today in the article we are going to give you a complete guide on How to "Installing Sage 50 Accounting on a Shared Server", as well as other shared server benefits of sharing a server.
Several websites are hosted on a single web server. It refers to all server resources such as memory, FTPs webspace, and bandwidth that are shared by several websites. Shared hosting is a hosting model in which a shared server is the name given to this web server.
Speak to a Specialist about Your Sage Software
Get instant assistance with Sage accounting software. Our Sage experts are available 24x7 and resolve issues within minimum turnaround time. We support both US & Canada Editions of Sage 50 Software.
We get help you on these Sage 50 topics
Downloading
Installing
Activation
Import and Export
Data Conversion
Payment Solutions
Upgrade & Update
Payroll Solutions
Integration
Printer
Tax-Related
Data Recovery and many more.
For small company owners, shared hosting is the best option. As for owners with less technical knowledge, the shared server appears to be a superior solution. With Shared servers, the owners, may quickly create an online presence and maintain complete control as it allows for limited administrator access and prevents the product configuration from being customized. They may, however, use the Admin Panel to manage databases and email accounts, as well as do server analytics and see problem logs.
If you are planning to install Sage 50 Accounting on a shared server, there are a few things that you need to take into account.
First and foremost, the installation of the Sage software path should be done at C: Program Files (x86)SagePeachtree.
Now the installation application will be available for download.
The next step is to launch it when the downloading procedure has been completed.
Now to begin the installation procedure, simply follow the prompt's directions.
If the question 'Will this be the only computer running Sage 50?' is asked, choose No and then press the Next button.
Now go to the Company data files storage box, choose this machine as the server, and then select Next.
Once done, check the installation choices before starting the installation on the shared server.
It will show the page for sharing corporate data, and you can choose to share the folder.
When you're finished, click the Next button.
Allow the program to launch and activate when you've completed the installation procedure.
Finally, Allow the data that has to be converted to the advanced version to be opened in each organization.
Note

: Data files for the company must be kept in a shared folder on the server.
You will connect to this shared business data location when you install Sage 50 on your workstations. Only once you are done with installing, you can share the company data.
A shared server allows numerous websites to be hosted at the same time. Shared servers have several advantages. Take a look at a few of them below:
Cost-effective:
One of the most astonishing benefits of a shared server is its cost-effectiveness. Because you're sharing server space with a lot of people, the supplier has a better chance of making more money and providing a low-cost service.
Reliable:
In comparison to a dedicated server, a cluster of websites sharing similar resources, many shared server plans give the greatest helpdesk assistance to improve reliability.
Simplicity:
The shared web server makes it easy to manage all aspects of the business. You do not need to be a technical specialist. It necessitates that you concentrate on the most vital aspects of the business. The shared server's control interface and components are straightforward to understand. The hosting company is responsible for server upkeep as well as technical issues.
To share a server in Sage 50, you will need the following minimum system requirements to share a server in Sage 50 are as follows.
When accessing accessible Connected Services outside of the product, web browsers are Consultanted.
Windows 8.1 or Windows 10 (versions 1809 and above) with the most recent Microsoft updates installed.
1 GB of disc space is required for installation.
Internet Explorer 11.0 (or above) is required for installation.
Microsoft Edge and Google Chrome (version 2020 and higher).
Processor with a clock speed of 2.0 GHz for single and multiple users.
All online features and services need Internet connectivity (For best performance download speeds of at least 25mbps and upload speeds of at least 10mbps).
Microsoft .NET Framework 4.7.2, including DirectX Dependency for.NET; an extra 280 MB to 850 MB is required.
RAM of 4 GB for single and multiple users.
A computer name of no more than 15 characters is necessary.
Sage Drive firms are limited to a maximum file size of 5GB.
A minimum of high-color (16-bit) SVGA video; Minimum resolution is 1280×800; the preferred resolution is 1440×900 or greater; tiny fonts/DPI settings are necessary.
A shared server is the ideal option when you require numerous websites to share a single server. It is more useful when the expense is cheap and the outcomes are consistent. As a result, shared hosting is the most cost-effective solution. Now you have a complete guide on how to install Sage 50 on a shared server.
Hopefully, the information in this guide helped you understand the basics of a Shared Server, and the above-mentioned steps will help you to install Sage 50 on a shared server. If need any help and assistance Call Sage 50 experts toll-free number.
Get solutions to all of your accounting and bookkeeping problems with industry leading experts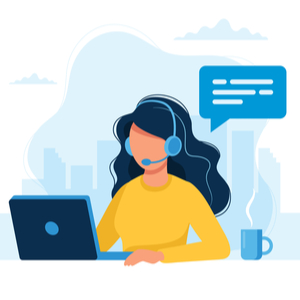 FAQ's
Can you install Sage 50 on the server using the default settings, then copy the files to the desired location and update the.INI file?
Installing Sage 50 on the server using the default settings is not advised since Sage 50 creates registry entries on the local machine. If these registry entries are not configured, Sage 50 will not operate correctly.
You need to switch shared servers in Sage 50 when:
● To alleviate the overburdening caused by other websites sharing the same server.
● To shorten the loading time.
● If you notice that your website is receiving more traffic and that you need to improve performance.
● When like to have more customization options to improve the website's performance.
A shared server permits you to host as many websites as you want in a single web server. The user just needs to take permission to host multiple websites on a web server.