In this article, read how to Migrate Sage 50 to New Computer or Server, will be thoroughly discussed accordingly and the process of doing the same will be displayed in an organized and smooth manner.
Sage, a well-known software application software, is also immensely effective at automating accounting tasks and delivering corporate insights. Sage is a secure and legal solution for all your complex activities; the program aids in the analysis of everyday transactions. Its adaptability enables it to meet your needs both today and in the future. Furthermore, because it is cloud-connected, you retain control over your system while using cloud-based services. To effectively handle all of your financial duties and taxes, you may link Sage software to a payroll system.
Speak to a Specialist about Your Sage Software
Get instant assistance with Sage accounting software. Our Sage experts are available 24x7 and resolve issues within minimum turnaround time. We support both US & Canada Editions of Sage 50 Software.
We get help you on these Sage 50 topics
Downloading
Installing
Activation
Import and Export
Data Conversion
Payment Solutions
Upgrade & Update
Payroll Solutions
Integration
Printer
Tax-Related
Data Recovery and many more.
With its extensive capabilities and complex features, the application is desired by all small and large business owners. Many small businesses also use Sage to manage their accounting. Accounting software, of course, simplifies accounting and bookkeeping tasks. As a result, while Sage is a promising accounting solution, it may encounter issues similar to any other program. With all such issues emerging there comes a time in accounting software, where you have to migrate Sage 50 to new computer or server.
How to Transfer, Move or Migrate Sage 50 to New Computer or Server
Sage 50 allows you to transfer this accounting software, including the existing Sage 50 license, from one computer to another. This helps in resolving certain problems occurring. This migration process is the easy fix to all problems. The Migrate Sage 50 to new computer or server is quite an easy task to do. A detailed step-by-step guide is presented below for a better understanding and easy work accessibility.
Ensure that you follow up on all the steps given below in the correct order to reduce the chances of facing unwanted errors.
The Method of Migrating Sage 50 to New Computer or Server
Usually, there is more than one method to migrate sage 50 to a new Server. It consists of two available methods. They are known as, follows:
A. To back up and restore corporate files manually
B. To use adaptive data transmission software
Let us dig right into the details of these methods
To back up and restore corporate files manually
Experienced data migration software can help you move Sage 50 accounting software and company data files to a new server in order to save time and uncover an efficient method.
Method 1: To Launch Server Migration Software
Professional data transfer software can help you move Sage 50 accounting software to a new server with the company data file to save time and find an effective method.
Step 1: Load EaseUS Todo PCTrans on both computers
On the source PC, Select "PC to PC" on the main screen of EaseUS Todo PCTrans on the source PC and continue.
Step 2: Choose transfer direction – Old or New Computer
For the next step, Old- Copy all data from your current old device to your new PC.
Step 3: Connect multiple computers
Now, first, proceed to Navigate to your target PC's IP address or device name and click Connect.
Then, move to Provide your target PC's login password and confirm by pressing OK.
If you do not find the target PC among the listed devices, you may manually connect it by typing its IP address or device name.
Step 4: Choose and transfer apps, programs, and software to the new machine
Now, for doing the same, you need to first, select what you want to transfer from your current computer to the target machine.
And then, after you have selected your applications and programs, click "Transfer" to start the transfer process.
To use adaptive data transmission software
Step 1: To Back up your Sage 50 Company file to an old machine.
Being the program and the company.
Next, choose Backup from the File menu, In the top left corner of the screen,
After the subsequent step, the "Sage 50 Accounting – Backup" window will open; enter your file name and then choose a location to save it in.
Click OK to back up your data.
Step 2: On the new server PC, Sage 50 should be installed.
The identical directory path is used: C: Program Files (x86) On the C disc, SagePeachtree is the suggested installation path.
If the Sage accounting application saved data at C: SagePeachtreeCompany, the server computer should utilize the same path.
The above-presented information has effectively guided you through the entire concept of Migrate Sage 50 to New Computer or Server. All the optimum advantages and their unique and individual features are listed in this article.
If you are still facing any issues or have any doubts concerning the above-listed information you can connect with the Sage 50 customer helpdesk 💁.
Get solutions to all of your accounting and bookkeeping problems with industry leading experts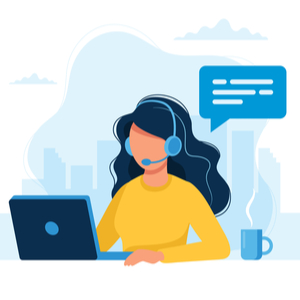 Frequently Asked Questions (faq)
Does Sage have the potential to work on two computers?
Certainly, you may reinstall Sage 50 on another PC using the same activation credentials. Sage allows the user to send an existing Sage 50 license to another machine if the following conditions are met: The prior machine's license is then deleted.
How can one locate the Data and Program Path?
Well, the correct approach to browsing and locating Data and Program Path is very smooth. Let's take a look below for a better understanding:
● First, on the old computer proceed to open File Explorer.
● Then, Sage 50 2018 and the previous version – Follow to C:\Program Files (x86)\Common Files\Peach.
● Sage 50 2019 and higher version – Go to C:\ProgramData\Sage\Peachtree.
Is it possible to change the data Path in Sage 50? How?
Yes, it is, fortunately, possible to change the data path in Sage 50. Here's how to do it:
● First, make a backup of your company files after you open Sage 50.
● Second, proceed to type Control Panel, in the search bar. Next, launch it and navigate to Programs and Features.
● Third, Browse for Sage 50. Right-click it and select Uninstall.
● Finally, reinstall the software and select the correct directory. On the newly installed Sage 50, restore the backup.
Can I Install Sage 50 on a New PC and then Uninstall from Old PC?
Yes, You can Install Sage 50 on new computer or another PC with the using of same activation information.