Intuit has developed this software for users to record business transactions, prepare tax documents & file them and track all types of expenses without involving much effort and time. The business owners who employ QuickBooks are authorized to process credit cards, debit cards, and ACH payments on the go. But all this becomes possible when "QuickBooks Payment Gateway Integration" is well configured.
QuickBooks business accounting software is well accepted and trusted across the globe. This allows you to experience quick transactions that hasten all the important credit cards and ACH transactions. There are secure payment plugins developed for flawless integration for organizations that are using QuickBooks financial software.
Hope that your QuickBooks payment gateway integration is all configured well, but there are certain issues that you need to have the answer for. Here are these issues explained in detail.
QuickBooks Payment Gateway Integration
In case you want to utilize third-party secure payment processing then you just have to automate all your business accounting requirements by integrating your QuickBooks with your gateway. Integration of QuickBooks application with the 3rd party gateway processor, you are authorized.
To experience a good speed and uninterrupted transaction for all major credit cards and ACH transactions.
Centralize all the business operations and escape double data entry errors.
Save with hassle-free integration and low merchant account rates
QuickBooks Merchant Services (QBMS)
QuickBooks payment gateway integration with 3rd party gateways is simple and an easy process. All it requires is to check out the mail and find the activation link. Once found, you would need to click on the same to activate your account.
How to Sign up for a QuickBooks Merchant Service account?
At first, you need to sign up for a risk-free QBMS account
Search: http://payments.intuit.com/online-credit-card-processing/
You get two months of free Service.
Obtain all the important credit and debit cards
Minimal monthly fees without any long-term contracts. Free to cancel anytime.
How to Integrate your QBMS account with Third-Party Payment Gateway?
First, log into your third-party software and locate:
Go to the Main Menu
Click on Configuration -> ("Checkout" section)
Go to Payments -> Transaction Gateways (tab) -> QuickBooks Merchant Services
Move down to the page -> click the checkbox next to "QuickBooks Merchant Services".
Though we understand that it's difficult to work out the problem all on your own, thus here we are to help. If your QuickBooks payment gateway integration has still not been done or the process didn't work out for you then you can dial us.
The QuickBooks help team is approachable 24*7 through email, phone, and live chat. The experts are very prompt in handling issues like such. AskForAccounting employs highly experienced and knowledgeable QuickBooks experts who provide prompt and responsive Consultant in a very short time.
Get solutions to all of your accounting and bookkeeping problems with industry leading experts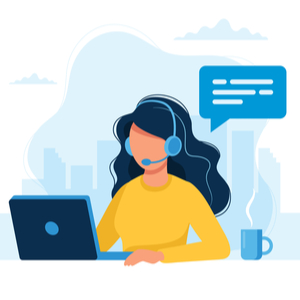 FAQ's
When a user tries to authorize the connection he encounters a Connection Ticket Error. What is Connection Ticket Error and how to resolve this problem?
To resolve the error you have to generate the connection ticket from your QBMS account. You can get in touch with the Intuit customer Consultant team. In case you have generated multiple connection tickets, clear all of them and generate a new one again.
While attempting to process an order in my Accounts Receivables department the following error message is displayed.

"Transaction error: Error code 400 returned from the server. Please try your transaction again. If you continue to face issues then call for Consultant."
The Error code 400 is usually the result of uni-code characters which are further not Consultanted by QB. The best you can do is edit the numbers, save the characters and try again.