We too agree that QuickBooks become a lot difficult to handle when error is thrown as you won't know what the fix should be. Take for example "QuickBooks POS financial exchange error", though you know that the POS error is caused due to a sync problem between the two software's but you may not know what to fix. This is why we come into play.
QuickBooks POS system is implemented to a small or medium sized business to track your regular point-of-sale activity that comprise of sales and inventory-related activities. It acts as an excellent option to escalate your business productivity.
QuickBooks Point of Sale system specially tailored to be used with QuickBooks Financial Software:
QuickBooks Pro or
QuickBooks Premier Editions (2002 – 2005) or
QuickBooks Enterprise Solutions (1.0 – 4.0).
QuickBooks POS Financial Exchange Error
QuickBooks POS Financial exchange Software seamlessly tracks your financial data. When there is exchange of information between the two programs it reduces the work pressure as sales activities can be easily tracked in QuickBooks POS system. Then shift the data output directly into your financial software without entering the information second time.
One of the common POS financial exchange error reported by the user is:
The user enters the inventory received in the software and when approaches to QuickBooks 2012 financial software to run an inventory valuation report, there is no money displayed in the inventory assets.
Causes of QuickBooks POS Financial Exchange
Though there can be a lot of reasons why you face QuickBooks POS financial Exchange error but the most common causes include the following:
Activity Log error: The log file sometimes creates issues within the system. If you face such an issue then verify the Activity Log in Financial -> Financial Center. Check if you are facing any financial exchange errors. In case you face any error the log will prompt you what has gone wrong.
Mapping accounts: Check out if your facing issues within your mapping accounts. If this is so then verify the default mapping accounts set up in a File -> Preferences -> Company -> Accounts. The in-built inventory account is on the Basic tab, but in case you wish to check accounts on the Advanced tab while.
In case the above does not work, you can easily find the transactions created in QuickBooks from your receiving vouchers.
Select Purchasing,
Click on receiving History tab.
Choose one of the vouchers, and
Select the "I Want To… button".
Now choose to "show Financial Details".
How to Fix QuickBooks POS Financial Exchange Error: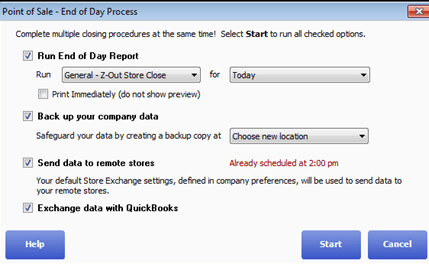 In case you encounter the QuickBooks POS financial exchange error status code 3180, then follow the steps suggested by Intuit to fix the error.
Total Time: 40 minutes
Option 1: Activity Log Error
🔹 Click on Activity Log Financial.
🔹 Choose the Financial Center.
🔹 If you are not able to see the error it means it is resolved.
Option 2: Mapping Accounts Issues
🔹 Select File Menu.
🔹 Click on Preferences option.
🔹 Choose the Company option.
🔹 Now, Navigate the Accounts.
🔹 Match the Settings is Required.
Option 3: If the error is still alive, Select this preference
🔹 Go to Purchasing.
🔹 Select History tab.
🔹 Choose among the Vouchers.
🔹 Click the option, "I want to…button".
🔹 Select the option, "Show Financial Details".
Option 4: QuickBooks Version 5
🔹 Browse the "Point of Sale".
🔹 Click on Sales History.
🔹 Select the receipt and click on it.
🔹 Select Financial.
🔹 Click on mark this document and after that click OK.
Option 5: QuickBooks Version 6
🔹 Check the receipt number where showing the error.
🔹 Choose POS.
🔹 Browse Sales History.
🔹 Click the receipt the error where show the error.
🔹 Select View Financial History.
🔹 Click on mark this document and after that click OK.
Option 6: QuickBooks Version 10
🔹 You need to follow the same step of QuickBooks Version 6 mention above option 5.
---
Connect With Us For QuickBooks POS Financial Exchange
If the error still persists than you must connect to QuickBooks POS support number. The qualified and experienced QuickBooks experts accord immediate resolution of the error. You can approach the QuickBooks error support experts via email support, live chat or via toll-free number.