QuickBooks is a superb software with many wonderful features and tools that can make all kinds of accounting tasks easier for everyone. With excellent feedback from the accounting community, the user-friendly interface can make life easier for "QuickBooks Premier 2018 with payroll" users.
The corporate world has welcomed the software with open arms due to its efficiency and excellent QuickBooks premier Consultant team.
Moreover, it is one of the few software that can be understood by even a normal person who is not from an accounting or finance background. Various tasks can be handled simultaneously due to automated reports. Users normally want to know about different aspects of the software in detail. Let us explore more about QuickBooks Premier 2018.
QuickBooks Premier 2018 with Payroll
Here are some of the benefits and features which are there in QuickBooks Premier 2018. They are available in Windows versions in the US, Canada, and the UK.
Multiple Monitor Consultant: The users can work simultaneously on 3 monitors. This leads to more productivity.
Remain Logged-in: The users have the choice to stay logged in so that it is less time-consuming when they open the QuickBooks software every time.
Search in the Chart of Accounts: Tracking can be a tedious task for every user. With the exclusive feature, users have the facility to track an account by simply entering the number or name in the search bar of the Chart of Accounts.
Cash/Accrual toggle on reports: This is a tremendous time-saving feature that helps to toggle between cash and accrual accounts as per the need of the user. The user can switch based on accounting reports.
Past Due Stamp: Users normally want to be reminded about their payment dates and invoices promptly. Now users can put reminders for the due dates and enjoy a better working experience.
New keyboard shortcuts: There are many kinds of keyboard shortcuts in the newly upgraded version of QuickBooks Premier 2018. Users just have to copy and paste data into the financial reports. This can be done with the help of keyboard shortcuts.
Inventory reports Enhancement: Users can now modify and enrich their reports. This can be done by adding columns and changing the filters of the reports.
Secure Webmail: Users have the option of sending emails or forms from QuickBooks with Webmail. There are MSN, Gmail, Outlook, Hotmail, and Windows Live accounts. Users can use the new multi-factor authentication and strongly secure their email. This can be done with the help of a new in-built integration method that is very safe.
Merge Vendor Records: This enhanced feature is available only in QuickBooks Premier 2018. Varied accountant tools that are used by users while working on-site with customers are available. Users can effortlessly access the accountant Toolbox which needs to be unlocked. This helps in stabilizing the window and managing-merging vendor records in a better way. Both active and inactive vendors can be managed in this way.
Download QuickBooks Premier 2018 with Payroll
If you are satisfied with the features of the program and would like to install the software, then click on the download link provided below:
Note

: Though you can download QuickBooks Premier the program with no problem, but you will need a license key to activate the program. You generally get the activation code at the time of purchase. Thus if you haven't purchased the program so far then give us a call:
To know other features and aspects of QuickBooks Premier 2018, contact the QuickBooks premier Consultant experts. The QuickBooks Premier 2018 Consultant team is always there to assist you in the best possible way.
AskForAccounting is a tremendously trained team of experts who can help users in understanding QuickBooks Premier 2018 in a better way. This QuickBooks Consultant team of experts can even offer tips to the users so that the users can work on the software in a better way.
This QuickBooks customer Consultant team consists of highly trained experts and knowledgeable professionals who are available 24*7 for any kind of assistance. The toll-free number for reaching out to this team. Users can directly talk to QuickBooks Premier experts.
Get solution to all of your accounting and bookkeeping problems with industry leading experts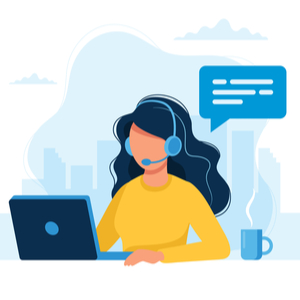 | | |
| --- | --- |
| QuickBooks Premier 2018 Download | QuickBooks Premier 2018 Coupon |
| QuickBooks Premier 2018 With Payroll | QuickBooks Premier 2018 Canada Download |
| QuickBooks Premier 2018 | QuickBooks Premier 2018 Download Link |
| QuickBooks Premier 2018 Desktop | QuickBooks Premier 2018 For Mac |
| QuickBooks Premier 2018 Accountant Edition | QuickBooks Premier 2018 Firewall Ports |
| QuickBooks Premier 2018 Best Price | QuickBooks Premier 2018 Installation Guide |
| QuickBooks Premier 2018 Best Buy | QuickBooks Premier 2018 Installer |
| QuickBooks Premier 2018 Contractor | QuickBooks Premier 2018 Inventory |