QuickBooks will always throw an error if the data file cannot be read properly. Due to various reasons, QB may not be able to render and read the data file that the user selected. In such scenarios, the software will crash and throw an error. Sometimes the error thrown may read something like "QuickBooks Won't Open Company File".
The error that is thrown consists of an error code and an error message. The error code can be quite useful when dealing with complex QuickBooks errors. It is only with the help of these very issues that one is able to judge how to fix the problem.
Causes and Steps to Fix QuickBooks Won't Open Company File Issue
How to Repair QuickBooks Won't Open Company File Issue
Most of the time when you are faced with issues, then it can be easily fixed with an update. QuickBooks launches update every single quarter. This is done to address any issue that is otherwise left behind. If you do an update which you should when it comes then most of your issues can be automatically fixed.
If you are concerned about how to do an update then QuickBooks update professionals are there to help.
Our QuickBooks experts have noted that most of the time, one of the following two reasons can hinder the error that says "repair QuickBooks file that won't open".
Connectivity Issues
Damaged Data File
Connectivity Issues
Among these two, it is really easy to resolve any connectivity issues. Connectivity issues basically mean that QB isn't able to connect properly with the data file. This in turn becomes the reason for the error that you may be encountering. Connectivity issues are common among software for which the data file is hosted on a separate system or server. If the system with QB cannot communicate properly with the system or server which hosts the company file, then an error is thrown.
Moreover, these connectivity issues are often a result of other third-party software. Mainly, the biggest issue is caused by Windows Firewall. Now, firewalls are meant for protecting users from attacks by hackers and malicious software. Often, secure connections like those of QB can be taken as a threat by the firewalls, and hence the connection is blocked. To resolve the "QuickBooks couldn't open the company file", you should simply disable Windows Firewall.
ISPs
ISPs (Internet Service Providers) block connections through certain ports. For proper connectivity, you must allow connections through this port. The best thing you can do to resolve this is to contact your ISP and cloud, hosting provider. Either of them can fix this connection issue for you.
Also, please check your internet connection.
Damaged Data File
If your system of QB crashes unexpectedly while data is being saved to the data file, then the data file can get damaged. If such a scenario transpires, then you must download QuickBooks file doctor and install and run it on your system.
Warning: 

We don't recommend that you download any of the program just to fix your issues. Moreover QuickBooks file Doctor is found to be corrupt in many cases which is capable enough to put your data at risk or even damage it

.
It can take quite a long period of time for this tool to scan the entire data file. Once the scan is finished, the tool will show all the errors that it encountered while reading the company file.
If the error still persists, and you still see an error message "Repair QuickBooks file that won't open" or QuickBooks won't open company file then you'll require help from QuickBooks experts. Though QuickBooks is not complex to handle the errors you face make it tricky to use.
People using QuickBooks are not always tech-savvy, thus it is always better that you keep help at hand. And that is why we come into play. We are QuickBooks Support Professionals that work round the clock to fix your issues when demanded.
Thus if you are facing any similar issue then wait no longer and connect with help now. To know more, feel free to contact us connected with the QuickBooks error support team.
Get solutions to all of your accounting and bookkeeping problems with industry leading experts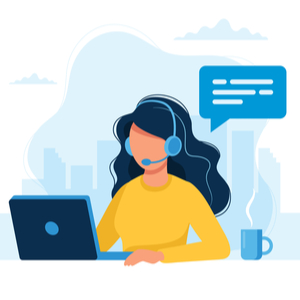 FAQ
My data file is damaged. Can the data be recovered?
Yes, the data can be recovered easily with the help of professional help. Contact our team of knowledgeable QuickBooks experts who can assist you with this problem.