"Sage 100 Contractor Consultant" is the Consultant provided to Sage Contractor users. The software is a construction-based solution developed by the Sage Group. It was previously known as the Sage Master Builder software.
This software was basically designed for all the contractors who are working in the construction industry. It provides important details regarding the projects assigned to them and businesses.
Sage Contractor can be easily integrated with the Sage accounting software and it is used by engineering contractors along with subcontractors for various kinds of trades. The Sage 100 Contractor Consultant solution is compatible and can be easily integrated with the Sage solution and it has several enhanced modules & improvised features that will provide accuracy along with efficiency.
Sage 100 Contractor Consultant- Functionality
Here is a list of all the modules for the Sage 100 Contractor
Job Costing: Job costing is a cost management feature that is integrated with all the modules so that it can provide you with complete and detailed information regarding the costs and expenses of your business. It provides you with accurate and real-time updated information.
General Ledger: General ledger enables you to extract details from all the different modules of the Sage 100 Contractor that contributes to your bookkeeping process. It is an essential part of the MB6 which is accounting software.
Accounts Payable: This contracting software is considered a complete package as it includes Inventory, Purchase Orders, Job Costing, and Subcontracts. It contains everything just in one place thus making everything simple & easy.
Cost to Complete: You get a detailed report with real-time information and accurate data. The reports even include the last-minute analysis of the estimated hours, costs, other units, etc. that are required to provide a complete project report.
Accounts Receivable: Making payments was never so easy but with the Accounts Receivable feature, you can now easily pay your clients. It not only helps in making payments but accepting payments as well. It provides services via sales contact, marketing, and document management tool.
Benefits of Using the Sage 100 Contractor
Though the software is highly useful it comes all more useful with Sage 100 Contractor Consultant.
Gives precision for improved decision: It is developed on a customized interface that has an in-built ability to create a customized report. These reports then provide you with better insights into your business.
Assistance in Business Analysis: This software was solely designed for the construction industry. It helps the contractors by providing them with estimates, costs, projects, change orders and bookkeeping.
Easy Integration: It can be integrated with your business easily without any hassle. It compiles your complete business processes and provides you with full control over your finances as well as keeps a track of all your daily activities. It assists you by preparing estimates & job costing schedules.
Projects in progress: The functions of Sage 100 Contractor helps in estimating and scheduling project management along with managing the document/contract control.
The program is a useful product but there may be times when you may get stuck while using the software. Well, at that point you can give a call to Sage technical experts and get your every query sorted. The Consultant from AskforAccounting.com is always by your side. It is a popular software for all contractors who are in construction businesses. It is a wonderful software for all the contractors who are in the construction business.
If you have some doubts or queries while installing Sage 100 Contractor Consultant, then you can get in touch with the Sage Consultant chat. They provide round-the-clock services, so you can reach out to them at any point in time.
Get solutions to all of your accounting and bookkeeping problems with industry leading experts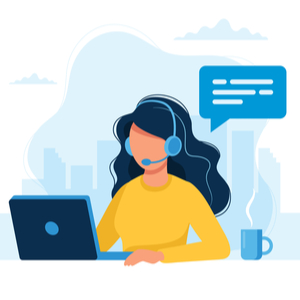 In this blog, we are going to tell you how to fix the "Sage 100 Not Printing Issue" error code 41 along with its causes. Sage 100 updated version includes paperless and inventory management features. With the advanced features sometimes the users can have printing issues. If you're using the Sage 100 software to manage your business…