Despite the fact that Sage 100 has many beneficial features, it occasionally stops responding or stops operating. This is frequently a problem that is highlighted by a notice on the screen that says, "Sage 100 Unable to Process the Lock file". This usually happens while printing to Electronic Delivery or paperless office PDF.
Sage 100 is also popular to handle the finances of many small businesses. There is no hidden truth that Sage 100 accounting software carries out accounting and bookkeeping tasks with ease. Along with the help of its enhanced features and complex tools embedded, the software is desired by all small or large business firm owners. Sage, although being a promising accounting tool, may have bugs like any other software.
Just like any other error, this also takes place due to a number of possible reasons. To know more about these reasons please stick through this article.
Causes Sage 100 Unable to Process the Lock File
Particularly the most prominent cause for being unable to process the lock file. Windows Security Settings are more often than not the reason behind this error.
Some Reasons why Sage 100 is Unable to Process the lock file
Certain possible causes why Sage 100 is Unable to Process the lock file stops working are as follows, for a better understanding, follow through with the below-listed information.
Method to Fix the Sage 100 Unable to Process the Lock File
The Sage 100 program aids in the examination of everyday transactions. To effectively handle all of your financial chores and taxes, you may connect Sage software to a payroll system.
Method 1: To use a paperless office
The first and foremost step, proceed to see if any print jobs are stuck in the Sage 100 PDF Converter (formerly Sage PDF Converter) printer.
Now, All of the options are available, including Start, Control Panel, Devices, and Printers.
From the context menu of Sage 100 PDF Converter, now, Select Properties.
After the subsequent step, choose the option naming Look at what's printed.
Go to the printer, To cancel all documents.
Thereafter, Look into Sage 100 PDF Converter Printer setup in Devices and Printers.
All of the options are available, including Start, Control Panel, Devices, and Printers.
Select Properties from the context menu of Sage 100 PDF Converter.
Hit on Printer Properties.
To continue, On the Ports tab, make sure the default port is a Local Port "Sage."
On the Security tab, check the boxes to provide Everyone access to the following:

Print
Control this Printer
Control Documents
Select OK.

Now, Access the Windows Registry on the workstation and delete the Jobs and Locks folders that are associated with Sage 100 PDF Converter (formerly Sage PDF Converter).
You must be comfortable exploring and editing the Windows Registry. Make a backup of the Registry before you begin altering it.
After that, Start Registry Editor:
REGEDIT / Start / Run (or Search Programs and Features) Navigate to "HKEY CURRENT CONFIGSoftwareSage 100 PDF Converter" (formerly Sage PDF Converter) from the Windows Desktop, then right-click each of the following folders (keys), then choose Delete.
After the above-step, Locks for Jobs.
Finally, Go to File, Leave to exit the Registry Editor.
Method 2: This resolution may need the usage of several workstations
First, On the form printing screen, select the option Designer. Then the Crystal Reports start.
After the subsequent step, From the Crystal Reports File menu, hit Summary Info.
Now, If the Title field is already filled in, change the report title to something more generic, such as SO Printing.
If the Title column is empty, provide a generic report title.
Remove any title phrases that are form-related or descriptive. Words in the Title field such as "marbled," "plan," and other form-specific phrases are detected by the PDF converter.
The above-presented information has effectively guided you through the entire concept of Sage 100 Unable to Process the lock file. The reason why this error takes place as well as the causes are all listed in the above article in a detailed deeply involved information outlook. All required actions are supplied, as well as the whole step-by-step approach guide. Follow this article to avoid any unnecessary errors.
If you are still facing any issues or have any doubts concerning the above-listed information you can connect with the Sage chat helpdesk team.
Get solutions to all of your accounting and bookkeeping problems with industry leading experts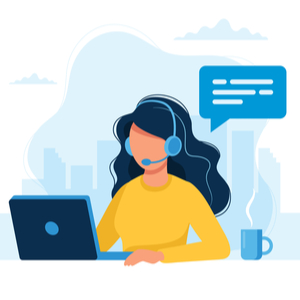 Will upgrading the Windows help to get rid of this error?
The quick-fix answer is? Yes. But, while upgrading your windows may help you get rid of this error, it will also require you to go through a long process of making backups of all your files and stuff. Upgrading windows can go wrong if you don't know what you're getting yourself into. Therefore, it is better for you to just follow this tutorial with the utmost care.
Is it possible for me to break my system in the registry editor?
Yes, it is entirely possible for you to completely brick your system in the registry editor. It is software that is only recommended for use by people that have advanced knowledge of computers. If you mess up even a single value you can completely alter the functioning of your device. Only use the registry editor if you believe that you have proper knowledge of computers.
Is it safe for me to edit my Windows Security settings?
There isn't a clear answer to this, your system will only be compromised to threats if you put it in a position to be vulnerable. As long as you have windows security properly activated it shouldn't be a problem for you to put your system in vulnerable positions. But if you're gonna edit these settings, then make sure that you are extra careful while browsing the internet and opening unknown files.
In this blog, we are going to tell you how to fix the "Sage 100 Not Printing Issue" error code 41 along with its causes. Sage 100 updated version includes paperless and inventory management features. With the advanced features sometimes the users can have printing issues. If you're using the Sage 100 software to manage your business…