In today's blog, you can learn about the "Sage 50 2019 download, installation, registration, and activation" steps here. Sage always provides their Sage users with the most advanced and up-to-date methods for smooth operations.
If you're looking to start a business and want to use the latest and most up-to-date software, then the Sage 50 2019 may be perfect for you. This software is available as a download free and can be installed on your computer. After installation, you'll need to register and activate it. Sage 50 2019 download gives you a centralized location to track sales, manage multiple projects, and perform a variety of other tasks.
Speak to a Specialist about Your Sage Software
Get instant assistance with Sage accounting software. Our Sage experts are available 24x7 and resolve issues within minimum turnaround time. We support both US & Canada Editions of Sage 50 Software.
We get help you on these Sage 50 topics
Downloading
Installing
Activation
Import and Export
Data Conversion
Payment Solutions
Upgrade & Update
Payroll Solutions
Integration
Printer
Tax-Related
Data Recovery and many more.
How to Download Sage 50 2019 Edition Full Product US or Canada Edition
The Sage 50 2019 is the newest version of the software and it has been updated to include new features and improvements. Follow the below steps to know how to download the Sage 50 2019 US or Canada free version in your systems. Download Sage 50 products i.e. Sage 50 Pro download 2019, Sage 50 Premium 2019 download, Sage 50 Quantum 2019 download or Sage 50 Accountant 2019 download full product.
Go to Sage's official website https://na.sage.com/
Once done type Download Sage 50 2019 into the search box
Click on the title Download Sage 50 U.S. Edition 2019 Full Product
After some instructions, go down the page to locate the Download Now option.
You can either hit the green Download Now button or right-click the button.
Finally, select Save Link As from the menu to save the file to your specified location.
Download the Sage 50 2019 Update from Within the Program
To download and install the latest Sage program update, follow these steps.
Open the Sage program on your computer
Click the "Help" menu, and then click "Check for Updates."
If there is a new program update available, you will be prompted to install it. Click "Install Now.
Once the update is installed, restart the Sage program.
Verify the requirements for the minimum system. Make sure it is verified by all systems. Take all the enterprises back.
Make sure all users are exiting from the Sage before you begin installing on the server.
Closing all other programs now (Whether it is essential or not).
Ensure that when you start the installation, you turn off the anti-virus.
Turn on the firewall and enable desktop notification.
Minimize UAC (User Account Control).
You may need to have access to admin credentials.
How to Install Sage 50 2019
You can activate it online to convert your trial version into a full one if you are working on the trial version.
For Installation use the Internet Connection
Open Register Window, then click the Enable Now button.
Valid credentials must be entered here: Serial number, company name, and account identification.
Go online now to get the key code.
CD/Without Internet installation
Open Register Window, then click the Enable Now button.
Valid credentials must be entered here: Company and Account ID Serial Number (Mind no white space is left).
Enter Key Code in this section.
Register and Activate Sage 50 2019
If you're new to Sage 50, now is the time to register and activate your Sage 50 account.
To register sage, use New CD
To access the Sage Customer Portal, you need to go online.
You first need to register if you are using Sage for the very first time. You must log in with the correct credentials if your account is already available.
Log into your account.
Check the information available and submit the same information.
Online or CD-free download
For the first time you are using it: The installer file should be downloaded. The latest version will be available on the market from this.
If a trial version of your system is installed: Buy the product key online and use the product key to activate your Sage version.
Sage 50 2019 Minimum System Requirements
To use the Sage 50 2019 system, you will need to system requirements with an internet connection and a recent version of Microsoft Office.
RAM: 4 GB, but at least 6 GB (Recommended).
Disk Space: 1 GB of hard disc space for software installation and 2 GB of hard disc space.
Frequency of Processor: 1.0 GHz (minimum) and recommended for Premium and Pro: 2.0 GHz.
For the Quantum Accountant: At least 2.0 GHz.
Microsoft Operating System: Windows 7, Windows 8, and Windows 8. 1.
Internet: High-speed Internet connection.
MS Word and Excel: 32-bit version (Years 2010, 2013, and 2016).
Sage 50 2019 Includes the Following Features
New purchase order Drop down menu of Sales/Invoicing Window – The size has been increased simply to make all of the account statements or current range visible at the same time.
Sage Cloud and Payment Structure– Sage Cloud has also been a Paypal partnership that integrates many more advanced features. Now you can use secure access to payments and deposit online.
The total includes both quotes and purchases– All you have to do to see totals is click the List button.
Security– Security issues and the maintenance of Stability Update data improve significantly with this functionality. It doesn't even give unauthorized users access. The Sage 50 security settings can be easily updated.
Sage 50 CRM Easy Integration – Sage CRM can now be easily integrated with Sage 50 2019. Orders can be easily created using Sage CRM and a communication network.
Sage 50 2019 Errors, Issues, and Problems
If you are experiencing errors, issues, and problems with your Sage 50 system, then you may need to take some steps to correct the situation.
Sage 50 2019 there was a Problem Activating
This error gets when you when opening the Sage 50 program and are never prompted to activate it manually.
Sage 50 2019 File System Error Number 11 in File
This error gets when you fatal file system error or attempt to edit an inventory item.
This error is related to the variable-length part of the record in .DAT file.
This error gets when restoring a backup to a new company.
Sage 50 2019 Activation Error
This error gets when you entered the activation key for Sage 50 is invalid.
Get solutions to all of your accounting and bookkeeping problems with industry leading experts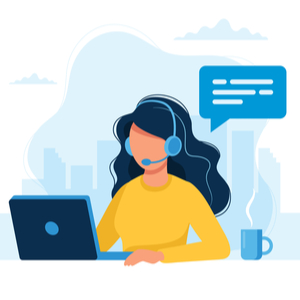 Frequently Asked Questions
How to get the license version of my trial version of Sage 50 2019?
There are two ways to get a licensed version, either you can pick up your CD and enter a product key on the CD after you install the software. You can buy the product key online instead and then activate Sage 50 with the same key.
Is upgrading to the latest version compulsory?
Can you get Multi-User Mode in the Sage 50 2019 version?
Yes, surely multi-user mode can be used. Multi-user mode helps multiple users to use the software.