Let's start our article about the Sage 50 could not be started. Sage 50 is a comprehensive solution designed by the Sage Group. It was previously known as Peachtree Accounting.
Sage 50 is available in desktop versions with any time & anywhere cloud services. The program is an outstanding accounting solution that makes your work easier but there are situations when you may come across certain issues that may hamper your work.
Speak to a Specialist about Your Sage Software
Get instant assistance with Sage accounting software. Our Sage experts are available 24x7 and resolve issues within minimum turnaround time. We support both US & Canada Editions of Sage 50 Software.
We get help you on these Sage 50 topics
Downloading
Installing
Activation
Import and Export
Data Conversion
Payment Solutions
Upgrade & Update
Payroll Solutions
Integration
Printer
Tax-Related
Data Recovery and many more.
Description- Sage 50 Accounting Could Not be Started
One such error is Sage 50 accounting could not be started. These issues are some technical errors that are caused when you are trying to run your software. Another related issue Sage 50 stopped working. You will encounter this Sage 50 error in the U.S. Edition of Sage. You can reboot your system and try to open it again. You will receive the following error message getting displayed on your computer system when you encounter this Sage 50 error.
 "Error: Sage 50 cannot be started, please reboot." OR "Error: Sage 50 Accounting cannot be started. Please try again."
These are very technical and tedious errors that mainly arise if you are using an older version of Sage 50. Thus it is highly recommended that you update the program as soon as possible as they will fix your issues.
Warning

: 

Always keep in mind to take a full backup of your data as, if not done right then your system might even freeze without any recovery

.
Causes Sage 50 Accounting Could Not be Started
There are various causes that are responsible for this Sage 50 could not be started, like:
Damaged files and corrupted folders.
Outdated files and folders.
Company folders have some damaged reports.
The server network is Public.
Damaged shortcuts.
Issues with the compatibility mode setting for the shortcut.
Resolution Steps to Fix the Sage 50 Accounting Could Not be Started Issue
The Sage experts have suggested more than one solution for this "Sage 50 accounting could not be started" error. In case this error persists, then you can try to resolve it by following any one of the solutions which are mentioned below.
Total Time: 45 minutes
Solution 1: Issues with Compatibility Setting
🔹 Right-click on the Sage 50 icon on your desktop.
🔹 Select the properties tab.
🔹 Click on "Run this program in Secure mode".
🔹 Now an editor will open. Type in the key code as [k0w16] and press continue.
🔹 Press OK and close the Sage 50 properties window.
Solution 2: Recreate the shortcut
🔹 Right-click on the Sage 50 shortcut and select the delete button.
🔹 Don't worry we are not going to delete the program altogether.
🔹 Browse for its Program Path.
🔹 Locate the icon and right-click on it.
🔹 Choose the option to recreate a Sage 50 accounting shortcut.
🔹 Locate the exe file and right-click on it.
🔹 Click on the Send option and then go to the desktop.
🔹 This way you can create a new shortcut on the desktop.
🔹 You can even rename the newly created shortcut to distinguish it from the older one.
Solution 3: Reinstall the application and use Run as Administrator
This is a bit technical, thus if you feel like connecting with Sage 50 Consultant professionals.
🔹 Reboot your system and log in to the system as an Administrator so that you can have the access to all the files and folders.
🔹 Now browse to the location, "C: SageSage50_20xx_xprogram-files(where xx is the year and _x if it exists is the product update number)".
🔹 Right-click on the exe file.
🔹 Go to the Run as Administrator.
🔹 Click on the Repair option when you receive a prompt.
🔹 Let the installation process complete.
Solution 4: Damaged Reports Folder
If you are facing a damaged reports error and your Sage 50 Accounting could not be started, then here is what you need to go through.
🔹 Exit Sage 50 from all systems which are on the same server.
🔹 Browse the path and you will be able to find your system host.
🔹 This will also be the server where your data will be hosted.
🔹 Change the name of the NameServers.
🔹 Now click on the repair tool icon and you will be all sorted.
The solutions above are suggested by Sage experts who have years of experience in resolving all kinds of Sage issues. In such situations, you can also try to update your software. Sometimes if you receive an error message such as Sage 50 software could not be started or Sage 50 cannot be started" and Sage 50 Not Responding, or unable to open Sage 50 you update the program then most likely this will fix your issue.
Thus if you are still using an older version of Sage 50 then you can always ask for Sage 50 Consultant. If you have queries or you need some assistance fixing Sage 50 could not be started issue then call a toll-free number. They will immediately get in touch with you and help you in resolving all your Sage issues in a minimum wait of time.
Get solutions to all of your accounting and bookkeeping problems with industry leading experts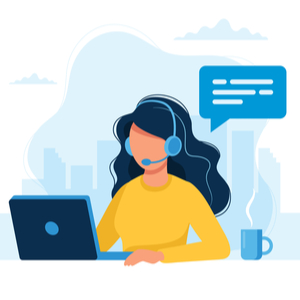 FAQ's
How to run sage as an administrator to resolve Sage 50 accounting could not be started?
To run as an administrator, follow the steps mentioned below:
● First, go to the desktop.
● On the desktop right-click on the Sage product icon.
● Then choose Properties.
● After selecting properties choose the Compatibility tab.
● If desired, click the Change settings for all users option at the bottom of the screen.
● Now check the box next to Run this software with administrative privileges.
● Finally, select Apply and then click OK.
What's the most common solution to Sage 50 Accounting doesn't start?
This is the most common solution to Sage 50 Accounting could not be started or doesn't start are:
● While using Sage on a network and your workstation still gets the error but the server doesn't.
● You'll need to restart the pervasive on the workstation.
● Pervasive should be restarted on the data-hosting computer.
● Open the program on that computer to see if the error has been resolved.
How to run an advisor diagnostic tool to fix the Sage 50 Accounting not Starting issue?
To fix the sage 50 accounting cannot starting problems, take the sage advisor diagnostic test
● First, click on the start option.
● Then go to the program.
● Now open Sage 50 accounting.
● After Sage 50 accounting is opened select Sage 50 resources.
● Go to the Help menu.
● Once on the help menu go to the option technical Consultant utilities.
● Finally, go to the diagnostic tool.
● Now they're on the button, click Agree.
● Select the test from the list below and choose Run All Selected Tests.
● Then check Error .NET Framework: To complete this test, scroll to the bottom.
● Continue to the next test result if no.NET errors are found, then test your company's location.
● Now if you see OK at the end of each company folder found, your companies are in the right place.
● Check for required files: Your data path files are fine if they all have the same name, size, and modified date.
● Finally, verify the lock file.
● Once done Check for product INI files.