Messages like Peachtree or "Sage 50 Accounting has stopped working" or any other error message is not new to users using the program.
However, a few technical issues sometimes can even obstruct the performance of Sage 50. This article attempts to elucidate quick and easy methods to resolve the not responding issue with Sage 50.
Speak to a Specialist about Your Sage Software
Get instant assistance with Sage accounting software. Our Sage experts are available 24x7 and resolve issues within minimum turnaround time. We support both US & Canada Editions of Sage 50 Software.
We get help you on these Sage 50 topics
Downloading
Installing
Activation
Import and Export
Data Conversion
Payment Solutions
Upgrade & Update
Payroll Solutions
Integration
Printer
Tax-Related
Data Recovery and many more.
Causes when Sage 50 Has Stopped Working
There is a multitude of factors that can entail not responding to errors when accessing the Sage 50 application. Here is an exhaustive list of situations that can trigger non-responding issues.
When the network drive gets disengaged
Some of the processes running on the PC pose issues
If the user has configured an incorrect edition of the Pervasive application
If the Microsoft .NET gets corrupted
show more
If the compatibility mode with Windows XP is active
If the PC is running low on RAM
If the application shortcut is corrupted
If the UAC is activated
If some of the files get locked owing to the sudden closure of a program
If there is a corrupt user profile in Citric.
show less
Since there are many reasons why you face Sage 50 program is not responding when opening error thus you would need to.
Solution Steps to Fix Peachtree or Sage 50 Accounting has Stopped Working Issue
Here we have mentioned the solution steps to fix the sage 50 or Peachtree accounting has stopped working or not open.
Total Time: 35 minutes
Solution 1: Deactivate Compatibility Mode with Windows XP
🔹 To start with, put the cursor on the Sage 50 icon and right-click on the same
🔹 Once done, you need to opt for Properties and from Properties
🔹 Go to the compatibility option to remove the tick from the box which says run this application in compatibility mode
🔹 Thereafter, Click OK.
Solution 2: Run Using Administrator Credentials
🔹 First of all go to the Sage 50 icon and right-click on the same.
🔹 Choose Properties and from there go to the Compatibility tab.
🔹 Now, you need to opt for Run as Admin
🔹 Once done, click OK
🔹 Finally, validate that now you are not witnessing and not responding issue
If Sage 50 does not respond issue still arises then try out the solution given below.
🔹 Copy all the data locally and take a backup of the same
🔹 If the process of copying is running slothfully, please check the file size.  The issue  may be at the server end or in the network
🔹 Restart the Server after when all the users are logged out and/or you can also restart the switch or router if it's due to network contingency
🔹 Reboot router or switch if it's a network issue
Solution 4: Reboot Connection Manager Service
🔹 First of all, you need to Go to the Start button in the bottom left corner of your monitor
🔹 In Search programs and files, type 'Services.msc'
🔹 In Services .mscscreen, you need to right-click on the Database Connection Manager option and proceed to restart.
Solution 5: Force the Splash Screen to Open
🔹 Right-click on the Sage 50 icon
🔹 Then, click on the properties option
🔹 Now, Open a run box Copied what you copied from the goal line with an ABC on the end
🔹 The splash screen ought to be pressured open
Sage 50 Has Stopped Working When Opening Payroll Entry Window on Microsoft Windows 8
If you're like most business owners, you rely on Sage 50 to manage your payroll. Unfortunately, it seems that the Sage 50 software has stopped working recently when opening payroll. If you're experiencing this issue, there are a few things that you can do to fix it.
Disable User Account Control
Click on the Windows Start button
Then type UAC in the Search field
Select Change User Account Control settings
Never notify and then click on OK
If you want to allow this app to make changes to your device?, click on Yes.
Restart your system
Run as Administrator
Right-click on the Sage 50 icon
After that select the Properties option
If the Sage program run in compatibility mode is checked, uncheck it
Check Run as Administrator
Click on Apply and then OK.
Well, you can try the above-discussed methods to get back to the work. However, if you are unable to overcome this catch-22 situation, it is imperative to touch base with a professional Sage expert.
Our Sage 50 Consultant experts are available to ensure a sigh of relief for Sage users, and in the case of Sage 50 accounting has stopped working errors. Available 24*7 with chat Consultant our customer care team ascertains that you make the best out of your Sage investment.
Get solutions to all of your accounting and bookkeeping problems with industry leading experts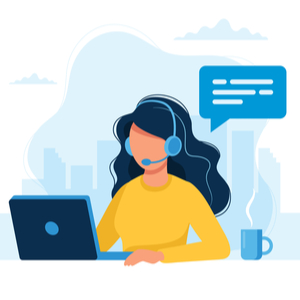 FAQ's
How to make up a backup of your file to prevent data your data from losing while resolving the Sage 50 Stopped working error?
To make a Sage 50 backup follow the steps mentioned below:
● First, log in to the company you want to backup for.
● Now Select File.
● Once on the file option-click Backup.
● Then enter the file name in the 'Sage 50 Accounting – Backup' box.
● After giving it a name choose the location where you wish to save the backup.
● Finally, to begin the backup, click OK.
Note: If you're using Sage 50 Premium or Quantum, make sure you're in the single-user mode under administrator.
How can you reboot your router while resolving the Sage 50 stopped working issue?
To reboot your router while resolving the Sage 50 Stopped Working error, follow these steps:
● First, disconnect the modem and router from the power source.
● Then wait for at least 15 seconds.
● Now reconnect the modem to the power outlet.
● Then wait 1-2 minutes before turning on the router.
● Now before testing your internet connection, wait for all of the panel lights on your cable modem to become green.
After rebooting the connection manager service, how do you restart Sage 50?
After rebooting Connection Manager Sevice, follow the steps mentioned below to restart Sage 50:
● First, begin by clicking on the "Start Search" box.
● Then enter services.msc.
● Once done then press OK.
● Now locate Sage Service Host, and then right-click it.
● Finally, choose Restart.