Sage is easy but only for those who know how to use it. Since it is a pretty useful software but at times you encounter issues that simply go over your head. One such problem involves a message: "Sage 50 Error Connecting to a Database" (the connection manager could not start the database engine).
As is already clear from the message that this is a database-related error that prevents you from accessing your company file. If left unaddressed then it may pose some serious threat to your financial data.
Sage 50 error can't connect to its database, Actian Zen on computer [server]
Causes: Sage 50 Database Connection Error
If you are experiencing a Sage 50 Database Connection error, there may be a connection issue or file damage.
File or Folder is missing,
.SAI and .SAJ folder missing/corrupt,
.NET framework issue,
The company file is on a server or another program,
The firewall is blocking.
How to Resolve Sage 50 Error Connecting to Database (the connection manager could not start the database engine)
There are several ways that you can follow to have your issue "Sage 50 There is an Error Connecting to a Database" related to the Sage database. These include the below-given methods.
Solutions 1: When Data files are located on the Server Computer
Initially, test with your sample company. In case the Sample company file could not be opened, we will go through these steps:
Ensuring that the server hosting data has a properly configured firewall.
Please notice that it is important to add the ports which establish the communication with the Connection Manager.
Check the location of your data on the server, whichever it is, and the drive (Partition).
It could be possible that the program is installed on C:/ drive while data is located in the D:/ drive.
Permissions of the folder hosting data should be checked properly.
Go to the root of C:/ folder and create a new folder there.
Cut the data from the other location and paste it into the new folder in the C:/ drive.
Ensure that everyone has full permission.
Go to the new folder and try to access data from there.
Now use the IP address of the server to access the data.
In case the data was opened without any problem the previous time you tried; shut down your computer, start it again and retry loading the data.
Go to the firewall and Antivirus (If Any) and look for any blocked Sage 50 Processes there. If you find any, grant them full access.
If you are a Windows XP user, the problem is with the .NET framework if even after configuring the firewall/antivirus the sample company refuses to open or doesn't work properly.
You will need to repair the .NET framework.
In case you are using Windows 7/8/8.1 and the local sample company is not responding, then the .NET components may have been damaged.
Solution 2: Checking the ODBC Issue
Go to the Control Panel and then to Program and Features or Add/Remove Programs to see if ODBC is installed on your computer.
Also ensure that MySQL Connector/ODBS 3.51 and MySQL Connector/ODBS 3.52(a) are also installed.
If you find them installed on your computer then resolve the data inconsistencies. (Get in touch with our Experts).
If you find the ODBC missing, then you need to install it by browsing this location: C: SageSage 50 Accounting <version> BINMySQLODBC
Go to MySQL-connector-ODBC-commercial-<version>.exe, right-click and select.
Solution 3: Restart Sage 50 Connection Manager
Open Control Panel
Click on Administrative Tools
Then Services option
After that, right-click Sage 50 Database Connection Manager
Select the Stop option
Again, Right-click Sage 50 Database Connection Manager
Select the Start option
If you followed these simple methods provided above, then the problem you had should be resolved by now. But in case you are still facing the problem "Sage 50 There Is An Error Connecting To A Database" or Sage 50 connection manager error then connect with us. If you don't want to take this kind of risk then we suggest dialing our Sage 50 Consultant number and getting help instantly.
Get solutions to all of your accounting and bookkeeping problems with industry leading experts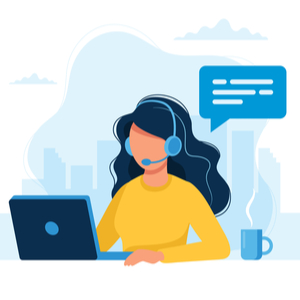 Frequently Asked Questions (faq)
Is it possible to Install Sage Instant Accounts on two of my computers?
Each Sage Drive user may install the software on up to one additional device. s makes it possible to share Sage Accounts data. You must install Sage software on another computer, either in the same or a different location, and then use backup and restore to transfer data between the two computers.
How to restore settings to their original state, if you get Cannot Open the Database Error
It's very easy to restore the settings to their original state:
● The Uninstall option can be used to remove Sage 50.
● By selecting the Reinstall Sage 50 button, Sage 50 can be reinstalled.
● By opening the program and running the test, you can now see if the file is being opened or not.
What are some possible causes of the Sage 50 Cannot Open Database error?
Some of the possible causes of the Sage 50 Cannot Open Database error are:
While the backup is being completed, the file remains open in the background.
● The attributes of the database files are changed to Read Only.
● There are problems with the operating system or the.NET framework.
● The Sage 50 may not have access to the folder containing the data.
How to reactivate a Sage 50 account?
You can reactive your Sage 50 account by following the given steps:
● To begin, navigate to Settings and then Data Management.
● Select Reset my Data after that.
● Now, enter the email address that you use to access your Sage service, and then select "Remove All Data".