Today, in this blog we are going to discuss some of the Resolution Methods that will assist you in getting the error "Sage 50 Bad Key File OR Key File Not Found" resolved.
Sage 50 accounting software is available for all sizes and types of businesses. Invoices are simple to manage. When you use Sage 50, you can work and access your software from any location at any time. You can easily accept payments and provide quotes. You can keep track of all checks and payments with real-time access.
Speak to a Specialist about Your Sage Software
Get instant assistance with Sage accounting software. Our Sage experts are available 24x7 and resolve issues within minimum turnaround time. We support both US & Canada Editions of Sage 50 Software.
We get help you on these Sage 50 topics
Downloading
Installing
Activation
Import and Export
Data Conversion
Payment Solutions
Upgrade & Update
Payroll Solutions
Integration
Printer
Tax-Related
Data Recovery and many more.
Sage 50 bad key file OR key file not found when opening Sage 50 data file
What are the Causes of Sage 50 Bad Key File
Here are some of the possible causes of this type of error when attempting to launch your Sage accounting software.
If the antivirus software installed on your computer is attempting to interfere with the operation of the Sage Accounting Software Application.
If the common documents folder in which your Sage 50 key files are stored is either moved or accidentally erased by you.
There is a chance that the Malware software application installed on your sys is preventing your computer from functioning properly.
How to Fix Sage 50 Key File Not Found or a Bad Key Error in the File
When the user begins working on the software to manage your accounts, payroll, finances, people, operations, and other payment-related issues, the error key file not found/bad key file or activation key expired usually interrupts.
Step 1: Examine the Computer's Configuration
Third-party applications or software may interfere with the software's operation.
First, you must determine whether "KB 86048" is an anti-virus, a third-party utility, or a malicious program Sage 50 has a firewall.
Step 2: Execute as Administrator
To run Sage 50 as Administrator, right-click on the icon and select the Run as Administrator option.
If the error "Key file not found" does not appear, this indicates that you do not have access permission.
If you continue to encounter errors within the software.
Select "how to Run as Admin" for more information.
Step 3: Reinstall or Remove the Software
Here you read how to reinstall or remove Sage 50 accounting software…
Go to the Control Panel after selecting Start.
Now, navigate to the Program and Features section.
Now, in Windows 10, go to the start menu and select it.
Now, navigate to Programs and Features (as instructed in the preceding step), and then open the Apps and Features menu.
Click on Sage 50 from the list that appears.
Select by clicking on.
We hope the above information will help you to resolve the Sage 50 Key File Not Found or Bad Key File. To know how to find activation keys or fix key file issues, You may contact Sage 50 Consultant well-versed trained professionals whenever you need any help.
Get solutions to all of your accounting and bookkeeping problems with industry leading experts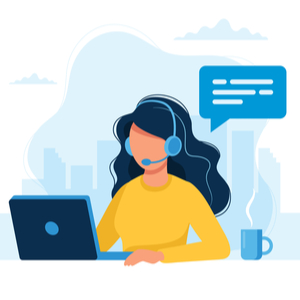 What happens if you uninstall or disable the firewall or resolve antivirus software "Sage 50 key not found or bad key file error"
This is the best option if you can disable the application that is preventing Sage 50 from running and causing the problem. It is entirely up to you whether you want to install or disable it. If this is the only application causing problems, simply disable the firewall or antivirus software as directed.
Is it necessary to check the status of my Sage 50 software's activation to resolve the error "Sage 50 key Not Found or Bad key File"?
Yes, you must examine it to determine whether it is the cause of the error "Sage 50 key not found or bad key file" or not. You must open Sage 50 to verify the status. Then, on your screen, a box appears. Sage 50 must be activated in this box. You must recheck for the error after activating.
How do I allow Sage 50 to interact with firewall or antivirus software to resolve the "Sage 50 key not found or bad key file" error?
The steps for allowing Sage 50 are as follows:
● First, ensure that all of the items listed below are labeled as Home or Private columns:
● Mysqld-nt.exe.
● Connection Manager for Sage 50
● Sharing of files and printers.
● Mysqld.exe
● Next, select the option Allow another program to add processes to the list.