Now, that you are made familiar with what Integration means and a little about Sage, let's dig further to know how accurately this integration comes into play, and know-how to "Sage 50 Microsoft Office 365 Integration".
Usually, with groundbreaking accounting software, there are times when while processing the duties for vendors or customers there emerges an immense need for the process of uniting different things and making them work as one. This process of uniting different works together is generally known by the term integration. Although it holds its foundation in every branch is it academics or accounting, Integration serves as the most important part of Sage as well.
With Sage having access to millions of paying clients it's one of the best-ranked online accounting software that stands to handle professional invoices in the delivery and preparation process, advanced report generation for smooth and easy cash flow and it also consists of real-time management of firm income.
How Exactly does Integration Operate Effectively?
To know how Integration functions, stick through this article for an accurate and informed insight. Usually, there are Sage Integration concerts of three primary parts:
A. The Import and Export of Organisations
With this, various organizations are free to import sage customers into the current RMS or can export the current RMS organizations to Sage.
B. Link generation among organizations in Current and Contact in sage
Immediate updation of information in contact when changes are made to organizations in Current.
C. Invoice and credits shall be sent directly to Sage
Hassle-free transportation of invoices is directed into Sage post connection.
Not long ago Sage introduced a brand new feature called by the name of Sage Contact. Now, what does this new feature calls out? Sage Contact integrates Sage 50 to Office 365, further enabling users to access detailed information about Sage 50 customers and vendors while writing and receiving emails in Office 365 Mail and Microsoft Outlook. With the help of Sage Contact also permits users to add and modify customer and vendor information directly from Outlook, and the changes are synchronized with your customer list in Sage 50.
How to Sage 50 Microsoft Office 365 Integration
If you want to know how to connect Microsoft office 365 to Sage 50, then take up the detailed steps with accuracy.
Here's how to perform the Sage 50 Microsoft office 365 integration
For the first and foremost step, proceed by moving and opening the " Get started with Microsoft Office 365 services" email from the mailbox.
The mail has been received from Sage solutions Admin and then hit on the Get Started Button.
For the next step, enter the temporary password mentioned in the slot and then select Sign In, from the business center page.
Now, in the Current password slot that appeared on the screen, move ahead to enter the Temporary password.
To continue, proceed to click the Update password and sign in button after entering a new password twice.
Thereafter, select Accept option from the Sage business center.
After the subsequent step, also accept the Microsoft Cloud Agreement.
Now for further, proceed to allow and give permission to Add-ins and Apps, inclusive of Sage intelligence, Sage contact, and Sage sync.
After the subsequent step, on the appeared page Sage Business Centre page, click the link to go to the Office 365 Admin center.
Once you've clicked the Office 365 admin center, navigate the icon naming OneDrive from the home window.
Now, that OneDrive is ready to receive files and you've completed the onboarding process, you're ready for the Sage 50 integration.
Go to the File menu then hit on the option Office 365 Integration and then click on Connect to Office 365 option.
Thereafter, click on Sign In if you see the Introduction screen.
Fill up the administrator username and then the new password that you've created.
Next, confirm the appeared prompt on the screen and the company you desire to Upload, and then hit on Upload.
After the subsequent step, finally, proceed to choose to hit on the Finish option.
Sage 50 Microsoft Office 365 integration shares several new benefits that often make it stand out as one of the best measures. To know more regarding the same, follow the listed information below.
Some of the most prominent Eye-catchy Benefits of Sage 50 Integration with Office 365 are as follows
Autonomous Backup on the Cloud
Be it any working sector or any software, Backup is one essential part where we cannot turn our blind eye. Turning on Cloud Backups further backs up your business data to Microsoft OneDrive.
Automate Daily Routines
It stops your work with manual processes while utilizing Office 365 Integration.
Synchronize
In any organization merging Microsoft Outlook contacts with Sage 50 contacts, you may save time and organize your business security.
Confidentiality
For swift access to your data, encrypted cloud computing always plays a major role.
Cooperation
If you are thousands of miles apart by using Microsoft SharePoint and Teams.
Stockpiling
Along with Sage Capture, you can upload and save receipts, invoices, and other important documents from anywhere.
Sync Microsoft Outlook contacts automatically
Sync Microsoft Outlook contacts with Sage 50 contacts automatically
Access to company, performance, and financial data from any location, at any time
After the above-stated information, the main question arises how can one connect office 365 to a Sage account. For the necessary step-by-step guide, follow the information listed below.
The above-presented information has effectively guided you through the entire concept of Sage 50 Microsoft Office 365 Integration. The reason why this error takes place as well as the causes are all listed in the above article in a detailed deeply involved information outlook. All required actions are supplied, as well as the whole step-by-step approach guide. Follow this article to avoid any unnecessary errors.
If you are still facing any issues or have any doubts concerning the above-listed information you can connect with the Sage 50 helpdesk team.
Get solutions to all of your accounting and bookkeeping problems with industry leading experts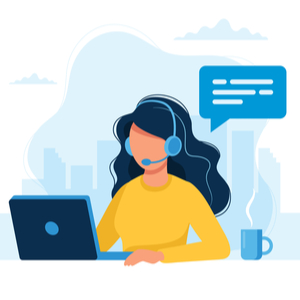 Will the Cash receipt be updated after the Invoice is paid
Yes, once the invoice is done being paid. The receipt is automatically recorded in Sage 50 and will further update automatically the Cash Recepit as well as the General ledger.
Which version of sage is used for Integration?
Only Sage Online Accounting is used for Integration. Desktop versions of sage are not viable for integration.
Is it necessary to have Global admin privileges In Office 365?
Yes, having the access to Global admin Privileges in Office 365 in order to connect your Sage 50 with Office 365.