If you are seeing a message where you are experiencing an error like "Sage 50 there was a problem activating" the file. If you are not well aware of the technical know-how of Sage, then it is highly recommended that you don't put your company data at risk and ask for help instead.
Though there are many ways to fix the Sage error, again it really depends on the situation and the intensity of the issue that is causing the error. Though there is no guaranteed way that you can fix your issue "Sage 50 activation key expired" following the steps below because of the varied situation but if you still want to try then follow along…
Speak to a Specialist about Your Sage Software
Get instant assistance with Sage accounting software. Our Sage experts are available 24x7 and resolve issues within minimum turnaround time. We support both US & Canada Editions of Sage 50 Software.
We get help you on these Sage 50 topics
Downloading
Installing
Activation
Import and Export
Data Conversion
Payment Solutions
Upgrade & Update
Payroll Solutions
Integration
Printer
Tax-Related
Data Recovery and many more.
show more
Sage accounting solutions is one of the most used bookkeeping software developed by the Sage Group. It was previously known as the Peachtree Accounting. While working on the software, you might come across certain errors in some rare conditions. You will see the following error message getting displayed on your system:
show less
Error: Sage 50 there was a problem activating the program, when opening the program
If you are being shown such an error then your next step is to find what is causing such an issue. For this read along to find what is causing this error for sage…
Causes of the Error Sage 50 there was a Problem Activating
This error generally occurs in the Sage 50 U.S. Edition and there are various causes responsible for this error.
The file options .dat may be damaged or hidden from the view
Incorrect date setting for Windows
Damaged or corrupt data path
Windows firewall or anti-virus restricting the activation process
Improper installation of the Pervasive Database Manager.
Resolution Methods: Sage 50 There was a Problem Activating
Here are some solutions that will help you resolve your Sage 50 activation issue.
Total Time: 35 minutes
Method 1: Disable your Antivirus and Windows Firewall
🔹 Log in to your system as an Administrator.
🔹 Disable your antivirus and windows firewall from the control panel.
🔹 Reboot your system.
Method 2: End Sage 50 application Running
🔹 End the Sage 50 application running in all systems.
🔹 Browse for your data path and look for the XML file.
🔹 Now, try to open the Sage 50 application again and then try to activate the program.
Method 3: Browse Your Data Path
🔹 Log in to your system as an Administrator.
🔹 End all the Sage 50 applications running in the system.
🔹 Browse your data path for the following files:
● DAT.BAK
● DAT
● *.LCK(all files with the LCK extension)
● *.PTL(all files with the PTL extension)
● xml
🔹 Double-click on the Sage 50 application and check that you have an option to verify manually.
🔹 Select the manual activation.
Still not able to fix your error: Sage 50 there was a problem Activating the program and then continuing to the next step.
Method 4: Uninstall the Pervasive Database Manager
🔹 Log in to your system as an Administrator.
🔹 Uninstall the Pervasive Database Manager and then try to re-install it.
Method 5: Select the Adjust date/time option
🔹 Log in to your system as an Administrator.
🔹 Check for the Windows system date by right-clicking on the taskbar.
🔹 Select the Adjust date/time option and fill in the accurate time and date.
🔹 Go to apply and then press OK
The solutions which are mentioned above are recommended by the Sage experts. By following them, you can easily rectify your Sage 50 if there was a problem Activating. If you still have any related queries such as how to find the Sage 50 serial number and activation key. If you need some assistance, then you should contact Sage Customer Consultant. In case, you are unable to reach out to them, then you should contact other Sage 50 Consultant teams providing agencies like "AskforAccounting.com" and get instant help.
They have hired excellent Sage experts who have years of experience in resolving Sage queries with a 100% success rate. To reach out to them, you will have to call on their 24*7 customer Consultant toll-free number and they will come to your assistance immediately. You can also visit their website and request Sage Online Chat Consultant assistance.
Get solutions to all of your accounting and bookkeeping problems with industry leading experts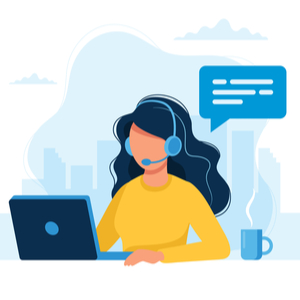 FAQ's
What activation key fails to work in sage 50?
The activation key should be in capital letters. If you add an activation key in the lower letter then it can create problems using the activation key.
Why does sage 50 require a serial number and activation code?
Serial number and Activation code help to get to install authorized software that ensures your system is free from:
● Trojans
● Virus
● And duplicate software
They also give you access to features that help you to manage your business efficiently.
Your activation key isn't working, What should you do after numerous attempts?
Please double-check that you are entering the Activation Key in capital letters. If you are not doing so, this could be the cause of the error; if this does not work, contact the Sage Helpdesk.