In today's blog, we are good to guide you on to fixing"Sage 50 Update Will Not Install" issue. How the Sage 50 Upgrade Error can be solved according to the methods mentioned below. Just go through the entire blog with causes and methods that certainly help you a lot.
Sage 50 is one of the most demanding and trustworthy software. It is very important to upgrade to the latest version for advanced features and improved production.
Upgrade Error Causes of Sage 50
Many people are upgrading their Sage 50 systems to the latest version. Unfortunately, some users are experiencing errors when they try to upgrade their systems.
During upgrades to a previous version, Files are not correctly updated.
The main reason for this error is that peachw.exe runs in multiple instances.
The hard drive is affected.
Run as an administrator must be the executable file.
The data path for the server and the local data path is different.
show more
STATUS.DAT's old version.
Peachw.exe still works as a process despite the program being closed.
The operating system cannot recognize the installation of the program.
Antivirus prevents service release installation.
Peachupd.exe works as a process.
User Account Control (UAC).
Non-English is set up for the Windows system.
show less
How to Fix Sage 50 Update Will Not Install Issue
If you are using the Sage 50 accounting software, be sure to update it to the latest version. If you are having trouble installing the Sage 50 update, there is a workaround that you can try. However, many users complain about Sage 50 upgrading errors while using Sage 50.
Step 1: Choose Language
Windows XP Resolution Method
Click the Control Panel option after pressing the Windows/Start button.
Within the Control Panel window choose the Regional and Language options Select the Advanced tab.
Choose English from the available dropdown menu.
Finally, click OK to apply the change.
Finally, restart the computer.
Procedures for Windows 7 and Vista
Start by pressing the Start button.
Select the Control Panel option.
Choose the Clock, Language, and Region options.
Now, select the Administrative tab.
Now, select Change system local.
Choose English as your language.
To apply the changes, click OK, and then restart the computer.
Method 2: Close Sage 50 Files
If anyone company files open, you need to close them first
After that, Run the update again
Update file found at C:\Users\Public\Public Documents\Sage Software\Simply Accounting\Download\
Step 3: Restart Pervasive
Restart your computer's Pervasive.
You must now determine whether or not they have been resolved.
If the Sage 50 is working properly on the network but not on your workstation.
You should restart the Pervasive service on the workstation you are working on.
Method 4: Disable Anti Virus
Your error has been eliminated, and you can now successfully run your Sage 50 accounting software. However, if the problem persists you may contact our Sage 50 Consultant staff of specialists whenever you need any help.
Get solutions to all of your accounting and bookkeeping problems with industry leading experts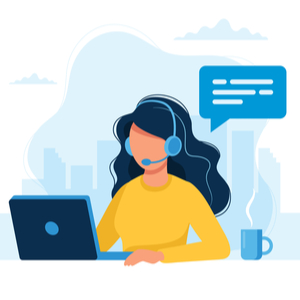 FAQ's
What Exactly is a Sage 50 Upgrade Error?
Sage 50 Upgrade error is one of the most common errors that occur when Sage 50 is used. It is unable to be upgraded and displays an error message.
Why do you need to Restart your computer whenever you make any changes?
System restarts ensure that the changes you've made are properly implemented. Restarting the computer is also necessary because some files cannot be replaced while they are in use.