Today in this article, you will get all the information on how you can enable "Sage 50 WebSync". You need to install Web Sync to manage different web resources relating to Sage 50 accounting software.
The data between several services and Sage 50, is synchronized with this service. This is typically necessary for consumers who use a service that needs corporate file data.
Sync Sage 50 Web Service Data
WebSync services can sync data between Sage 50 desktops only Web services for Sage 50. In WebSync services there are several windows available. The assistant will help you through the majority of the sync setup process. If you want easy to sync, the wizard is an excellent choice for you. Here are the windows in the Wizard WebSync:
Introduction: An introduction to the WebSync service will be available here. You must also insert here your Sage ID.
Choose a business: The business for which you want to synchronize data can be selected. This is good for users in Sage 50, who have established several enterprises.
Choose Services: you can select the service you wish to synchronize data for here.
Synchronization: You will be able to learn more about how data is synced between Sage 50 and the web service you select.
Finished: Information on sync can be found here. Information is going to be the service you picked for sync is available for every service.
Sage 50 Center for web transactions: To finish, click on the button. From there, you can go to the Web Transaction Center to learn how the data are synchronized.
Start the Sage 50 WebSync Wizard
The WebSync Wizard may be started effortlessly and is available in Sage 50. Note that in order to use the application effectively, you need to create a sync with a particular service. To do this, the WebSync Wizard needs to be passed.
Follow the steps below to start the WebSync wizard
Go to the menu for Services.
Click Wizard WebSync. The Sage 50 Web Transaction Center is also an alternative to start the same.
You can enter your Sage ID and set the synchronization from here.
Select the business for which you want to create the sync if you have more than one company in Sage 50 set up.
Next click. If you want to terminate the sync operation, you can select Cancel here. Or choose to go back to the last window to select the right company.
Select the checkbox for all the services you want the data to be synchronized with. More than one service can be selected. For example, you can choose services like Managed Payroll or Direct Deposit which you are subscribing to.
Data from Sage 50 to selected Web services can be viewed by WebSync as the synchronization of data. Click Finish when the data is synced.
See the results of the sync. The results are possible:

Succeeded
Canceled
Skipped
Failed.
---
Steps to Enable and Disable Sage 50 WebSync Services
This can be done using WebSync Services to Synchronize Data with those on your device's screen. Now let's see the steps on how to Enable and Disable Sage 50 WebSync Services:-
Steps to Enable the Wizard WebSync
Launch and open Sage 50 on your server.
Go to the menu "Services" and click the option "WebSync".
There will be a new window displaying an introductory piece of information.
Review the details and then enter your Sage ID information.
Select a company from the business window to sync your business details. (Note that even if you own more than one firm, you can choose numerous solutions from here).
Select the Service Window service if you wish to synchronize online web services via the WebSync Wizard.
A new window will pop up to reflect the current synchronization of the data. Wait for the completion of synchronization.
After processing is complete, the services and businesses selected for synchronization are shown.
On the WebSync window, click on the "Finish" tab. (Before selecting "Finish," be sure the synchronization is done).
To review and process the information you have obtained from the web resource, select the option "Web Transaction Center."
Steps to Disable the Wizard WebSync
Start and open your Sage 50 server.
Go to "services" and then select "WebSync Wizard".
There'll be a new window. Select "Do not automatically launch WebSync" in the upper right corner.
The WebSync Wizard will be disabled to be self-employed. But you can restart it again to activate and operate its services automatically.
You can Enable Sage 50 Web Sync Services
Sync of Sage 50 data with a web resource.
The web resource downloads data to Sage 50.
Web service imports process data. Data is stored in the enterprise file for reporting and insight purposes.
Note

: 

Before using the batch posting procedure, all journals should be uploaded to synchronize Sage 50 data with Web Services

.
We hope that the above-mentioned steps will help you with Sage 50 WebSync and how to import transactions in Sage 50. The log file can be accessed and the procedure is checked for failure.
However, you may contact our Sage 50 Consultant well-versed staff of specialists whenever you have a problem. To get connected and learn more, you may contact Sage-trained professionals for help.
FAQ's
Get solutions to all of your accounting and bookkeeping problems with industry leading experts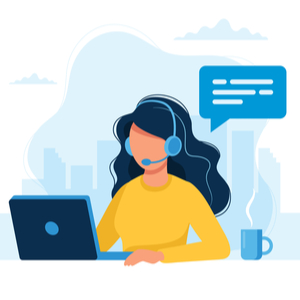 Will you be able to process the Data in Sage 50?
Once the data is synced, you can use it to create reports in Sage 50. This enables you to gain insights after processing your data through particular Sage 50.
How do I Cancel Sync for a Service?
You can launch the WebSync Wizard, select the business, and cancel the sync. This is the easiest method to cancel sync for a particular service in Sage 50.