We will discuss in this blog what the causes of the "Sage Error Ause099" might be and how they can be fixed. With Sage's built-in automatic update, you can update the software automatically, effectively, and quickly without needing to pause the work and manually (where an update is available).
However, sometimes you may see an error message like "Error code=Ause099" or "Sage Error Code AUSE099 Unrecognized Response" if you are trying to update your Sage 50 application. This Sage Ause099 error generally occurs when your software tries to update itself automatically.
What are the Causes of Sage Error Ause099
You may encounter the Sage Error Ause099 for a variety of reasons, including but not limited to.
Using a proxy server while updating.
Problems with the software download or update.
An unanticipated virus or malware attack.
Incorrect server configuration.
Some of the files in your Sage 50 are corrupted.
How do you Fix Sage Error Ause009?
If you're experiencing an error code Ause009 when using Sage accounting software, there are several solutions. You can start by trying resetting the computer and uninstalling and reinstalling Sage. If those don't work, you can try troubleshooting the error methods.
One of which is to Manually Download and Install the Software Update:
Click Help in the menu bar.
Select Check for Product Updates from the dropdown menu.
At this point, you will see a prompt on the screen that displays the version of software installed on your system. If it isn't the most recent, you'll see a message that says, "An update is available." If it is, you will see the message "Your Sage 50 version is up to date.
It's very likely that your software has already downloaded the update and is ready to install it. If this is the case, look for a prompt that says, "Your Sage 50 update has been downloaded and is ready to be installed. Do you wish to install the update right now?" To begin the installation, select Yes.
At this point, you will either see the message "Installed successfully" to confirm that the version update was installed, or you will see the error code Ause099.
While Manually Updating the Software:
Navigate to C: Users\Public\Public Documents\Sage Software\Simply Accounting\Download.
Check to see if your Sage has already downloaded a version update. The file's name would begin with "SA."
If you don't see the update downloaded yet, you must do so.
When you double-click the downloaded file, the installation wizard appears on the screen.
Follow the wizard's instructions to complete the update installation.
When you're finished, click Finish.
If you are receiving the Error Ause099 as a result of a Damaged System File
This could be a serious threat that will interfere with the software update.
Go to Start then Program and Files and finally System Tools
System Restore Erase.
Select "Restore my computer to a previous time."
Remember that the process outlined above will only work if you have a separate restore file for your Windows version. If you don't have one, try system repair by inserting a Windows disc or creating a bootable USB with a Windows file.
You may also encounter the Error if you do not have the Necessary Permissions to Modify the Software. To rectify this
Steps for Changing the Software:
Navigate to the Control Panel or perform a search.
"Change User Account Control Setting" should be selected. Adjust the control levels to your liking.
If you set the bar to "Never Notify," all software users will be able to make changes to it.
Finally, if your.NET framework files are damaged or corrupted for any reason, follow these steps to repair them:
Go to the Control Panel, then Program and Features, Microsoft.NET Framework, and Repair.
We hope that following the steps outlined in this post thus far assists you in resolving the Sage Error Ause099 that you encounter when your software attempts to update itself automatically.
However, you may contact Sage 50 Consultant a well-versed staff of specialists whenever you have a problem. To get connected and learn more, you may contact Sage-trained professionals for help.
Get solutions to all of your accounting and bookkeeping problems with industry leading experts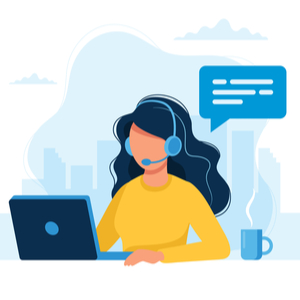 FAQ's
Is there anything I should keep in mind as I try to resolve the Ause099 problem?
Before you begin resolving Ause099, you should keep a few basic things in mind, such as:
● When logging in to the server computer, use the correct credentials.
● Ascertain that you have a stable internet connection with a reasonable speed.
● Save and close any Sage products you may have previously opened.
● Before you begin the update, log out of all Sage accounts.
● Verify the authenticity of your Micro pay serial number.
● Check your Sage account number.
Is it possible to disable the software's automatic update prompts?
There is, in fact, such a thing. Although it is best to leave it on so your software can update itself regularly to ensure all of its features and services work properly if you want to turn it off to avoid interruptions in your work.
● Go to Help >> About Sage 50
● Click here for more Consultant Information
● Change the Product Update Settings
● Uncheck the box labeled "Automatically Download Product Updates."