Exchange errors, also known as "Sage Exchange errors", are technical errors or glitches that occur when a user attempts to make a payment.
Although it is not a common issue, a simple error in keying in the bank account number or any other details can result in technical errors. There are numerous exchanges or decline codes, and resolving them requires only a little time and patience on our part.
show more
For any business, the Sage Accounting solution is an integral package. Although the user can handle all financial transactions and have unlimited access to the benefits offered by Sage software, a technical failure can cause a break in work and the transaction.
show less
What's mean Sage Exchange Errors
Sage Exchange Error codes are the errors that usually occur when you try to attempt to make a payment using the Sage Pay API. You can also refer to them as Bank Errors because they restrict your transaction if you encounter them.
Sage Exchange Errors is another name for Decline Code Errors:
However, there are several sage Exchange Errors, such as Decline Code 000057, Decline Code 000005, Decline Code 000051, and so on. Today, in this blog we are going to tell you a few solutions to this error.
Decline Codes' Causes
Your customer's bank will usually block declined transactions. The following are the most common causes of decline errors.
The user is entering incorrect credit card information.
The card may have expired.
Your bank account may be insufficiently funded.
Your transaction was declined by the bank due to its location.
Your transactions may be blocked as a result of the bank's fraud policies.
Here are a Few Examples of Decline Code Errors that can Block your Transactions
Many people are having error codes and problems with the sage exchange service.
000057 Decline Code: Service is not permitted.
X901000 Error Code: Security Violation in Sage Exchange.
000051 Decline Code: Insufficient Funds.
000005 Decline Code: Do not Honor.
04, 07, 41, or 43 Decline Codes: Hold Call or Hold Card
Sage Exchange Error Codes: How to Resolve Them
If you are having issues or problems with the sage exchange service, there are a few things that you can do to try and fix them.
Sage Exchange Error Code 000057 Resolution
To resolve this error, the cardholder should contact the bank directly.
Resolve Sage Exchange Error Code X901000
This error occurs when your Mkey or MID in the Sage database or the merchant's database is not active.
Activate it.
Solution 000005 Error Solution for Sage Exchange
Contact your bank for help to resolve this error.
Error Code Solution 000051 Sage Exchange
You will need to transfer sufficient funds to your account to resolve this mistake.
Code 04, 07, 41, or 43 for Sage Exchange Solution
These error codes mean your card is lost, stolen, or flagged for pick up by the issuing bank.
You must retain the card.
Give a card back call and report to rectify this error.
Get solutions to all of your accounting and bookkeeping problems with industry leading experts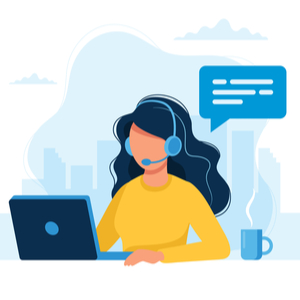 FAQ's
How to fix Sage Exchange Desktop 2.0 Installation and Updates?
These are the steps for Installation or Updating ix Sage Exchange Desktop 2.0 for a computer.
● Make sure you first disconnect from the computer if you're using IPP320 or L5300.  
● Open Check Panel and menu Programs and Features.  
● Right-click Sage Exchange and select the Sage Exchange Uninstall option. 
● Go to the "start menu". 
● Type "C:\Program Files (x86)" without quotes
● Remove the folder "Sage Payment Solutions"
● Click 'c:\users\% USERNAME \AppData\local' without quotes without quotes.
● Remove the folder 'Sage Payment Solutions' 9. Paste without quotes "C:\ProgramData"
● Remove the folder "Wise Payment Solutions" 
● Download the latest version of the Sage Exchange Desktop Bootstrapper.
● Run and extract. SageExchangeBootstrapper.exe.  
● Browse the bootstrapper.exe file from a SageExchangeDesktop.
● Click right and run as an administrator.
● Follow the steps of installation.
How to Use Sage Exchange Desktop Silent Installer?
Steps for a basic installation of the Sage Exchange Desktop
● Select Downloads from the top navigation bar to start
● The installation on Sage Exchange is necessary for every user to update the application on its own from the web, without any interference with the installation of any other user.
● Only navigate to the folder where the bootstrapper has been downloaded.
● Extract the folder
● Please click Run as Administrator right in the Extracted bootstrapper. Note that you will not be able to successfully install SED v2.x 5 if you do not have the required permissions.
● When the installation is complete, there is another installation window of the latest software version, To finalize the installation, click Download and Install.
● After installation, Sage Exchange will operate in the system tray.