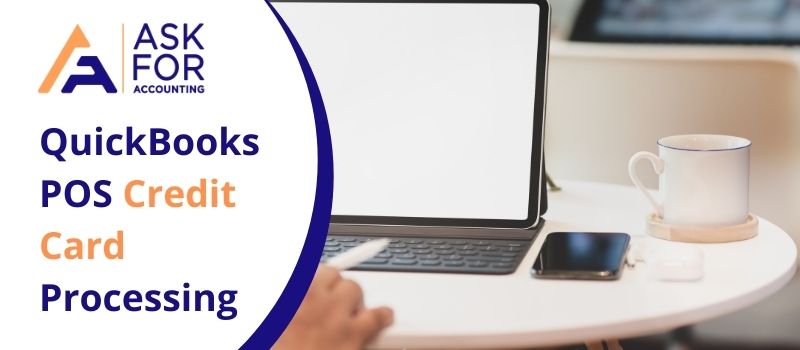 Using "QuickBooks POS credit card" for purchasing and selling purposes has become a norm now. It is quite common for an individual to carry 2 or 3 credit cards from different banks in their purse. All spheres of businesses and a multitude of industries have started keeping options for credit transactions while engaging in any deal.
It is seen mostly in retail and food industries, where transactions are done on an almost hourly basis conform to debit and credit card payments, in order to pay for the purchases. The same is true in the case of businesses as well who need to purchase supplies in bulk form for either office use or to evolve the purchased raw material into finished goods.
Facing Problem with QuickBooks Credit Card Processing:
The problem, here, however, is that there are times when the credit card process gets interrupted and do not accept the payment and other QuickBooks credit card problems. This could be due to many reasons like:
Timeout Session: Link between the bank and swipe machine could not be established in time.
Technical Issue: At times technical issue like overloaded server causing slow connection to establish might also cause interference in the credit card processing.
Easy Processing of Credit Card Payments with QuickBooks Point of Sale software
Debit and Credit card payments are further facilitated by integrating them with other hardware of the QuickBooks Point of Sale software like inventory and cash register. This integration results in huge benefits for the users of which few are listed below:
Customization of Price: The software offers option making price changes as per the need and requirement of the business without getting into the hassle of log term agreements.
Seamless working with Desktop version of QuickBooks: As the hardware is incorporated with the QuickBooks accounting software, all the data gets automatically sorted under appropriate field which removes the mistake of double entry. Furthermore, the software also aids in payment reconciliation automatically.
Easy Payment Acceptance with Both Debit & Credit Cards: The QuickBooks Point of Sale software accords with payment option from Visa, Discover, MasterCard, and American Express credit & debit cards.
Top Notch Protection: Retailers and other business owners operating the debit and credit card services of QuickBooks Point of Sale software are responsible for complying with the PCI DSS (Payment Card Industry Data Security Standard). Moreover, advantage of encrypted data security is also provided to customers at time of payment.
No Surcharges: Extra charges in terms of setup fees or fees charged at the point of termination are not charged ensuring, the user is not burdened with hidden charges.
Double Entry Issues Eradicated: As the software and credit card reader are interconnected with accounting software, the hassle of resolving double entries is removed, as all the new transactions are automatically recorded under correct field and heading.
Wondering for Best Solutions?
In order to avoid such situations, many companies dealing with software manufacturers looked for creating a solution in form of software. Point of Sale software was decided to be an apt solution to resolve credit card processing errors which will also include other related matters like management of inventory, scanning of bar-code and inventory, etc. which will ensure maintenance of products and stock of the business in a streamlined and proper management fashion.
Although, this software was received by many users as a welcome change, however, many companies were not able to provide complete satisfaction with it to their users. Then the task fell into the hands of one of the most trusted software manufacturing companies – Intuit, who have created much-appreciated software like QuickBooks Accounting software, Quicken, and TurboTax.
Trusted and Tested Best:
Intuit used the base of user-friendly interface and powerful engineering of QuickBooks and came out with QuickBooks Point of Sale (POS) software. The software broke through many old restrictions that other companies faced and gave its customer another reason to keep their loyalty to the company. QuickBooks Point of Sale software easily integrates with a credit card reader that ensures timely connection with banks and fewer server errors are faced by the user.
Added Features
Apart from the advantages listed above, users of QuickBooks Point of Sale software along with credit card reader are aided in any untoward with the software by the ever courteous and experienced group of technical experts who have been informed in full detail regarding the ins and outs of the QuickBooks POS software and its related hardware items. Any untoward faults faced within the credit card processing should be immediately informed to this team of customer support as they are fully adept in resolving any and every issue within the stipulated time period.
In case the line for the QuickBooks Expert support is coming busy or you are unable to get in touch with the customer care support for any other reason you can connect with us. Our in-house technical experts are equally talented and knowledgeable regarding the working of QuickBooks Point of Sale software support and its related by-product hardware. For any query just dial the Toll-Free Number or connect with our company representative through the live chat option available on our website.
Get solutions to all of your accounting and bookkeeping problems with industry leading experts