Nowadays update Sage 50 Program is an easy task as it has a user-friendly interface. Updating is also an important task that is required to be done on time. You have to check for available updates regularly or set it to be done automatically.
In case you face any issues to update Sage 50 program automatically then do it manually. The whole implementation is explained in the below article with other details like why an update Sage 50 program is required and what can be done before starting the update process. By updating or upgrading Sage 50 software you won't face errors and issues as it automatically cuts down after updating the software. Make sure you must fulfill the system requirements before using the updated version to run a smooth process.
Speak to a Specialist about Your Sage Software
Get instant assistance with Sage accounting software. Our Sage experts are available 24x7 and resolve issues within minimum turnaround time. We support both US & Canada Editions of Sage 50 Software.
We get help you on these Sage 50 topics
Downloading
Installing
Activation
Import and Export
Data Conversion
Payment Solutions
Upgrade & Update
Payroll Solutions
Integration
Printer
Tax-Related
Data Recovery and many more.
What are the Guide or Tips to Update Sage 50 Program?
For the update Sage 50 accounts program or upgrade, follow the process that is mentioned below. Make sure that your Sage program is installed on the host machine or server before installing it on other workstations. Before performing the update process, close the Sage 50 program on all the workstations that are connected with the host or server computer.
Option 1: Check the Update in Sage 50 Program
You must check whether the update is available or not. If not then it is up to date but if available then continue with the next steps mentioned here.
Open the Sage 50 software
Then click on the Help menu option
Now, you have to click on the Check for install updates option
You get instructions on your screen that you are required to follow.
Option 2: Install Service Releases and Tax Updates Manually
In this, you can download the update manually and then install it into your system to get the updated version manually.
Close all the background processes that are running on your computer
Download the updated version from a good source link that is available or in which version you want to update the Sage 50 program
Save the downloaded version
In your system, locate the downloaded file of the Sage 50 update that is with .exe extension
Right-click on the downloaded file and choose the Run as administrator option
When you are done with the installation then open the Sage 50 program.
Check Sage 50 program is updated or not
Hit on the Help menu option
Further, choose the About option
Go to the Program Details and check whether it shows the latest updated version or not.
If you are using Sage 50 in multi-user mode then repeat the above process for each computer on which you want to update Sage 50 program.
Option 3: Update Tax Forms
Sometimes users are required to update the Tax forms to update Sage 50 program. The tax forms won't update properly.
Open up the Payroll Tax forms that are connected to the internet.
The update installs automatically but if it won't happen then you have to install it manually.
Choose the Manually install tax form updates.
Option 4: Update the Computer of the Client to New Year Version using the ClientInstall.bat File
Update the system of the client using the file named clientinstall.bat to the new Year version.
This is done by providing the permissions that allow execution access.
How to Update Sage Supported Plugins
If you're using the Sage 50 payment center, e-Invoicing, Exchange Desktop, and Connections plugins. So it's important to update Sage 50 plugins regularly.
This Tips or Guide will help you to update Sage plugins
First need to close your company before updating plugin.
Right click on the Sage Exchange icon
Go to Sage Exchange Desktop v1.x then click on check for updates
Go to again Sage Exchange Desktop v1.x then click on Settings >> My Plugins >> check for plugin updates >> click on Payment Center
Once the process is complete, Sage Exchange Desktop will notify you as soon as.
Tips to Sage SBD Desktop Update Install Download
SBD mean "Sage Small Business Division" is developed by Sage. Update SBD Desktop 1.0 most popular version.
Sage 50 Product Update is Not Downloading or Running Automatically
Are you recently upgraded or updated Sage 50 accounts software but noticed that the product update is not downloading or running automatically. Follow the below tips to update Sage 50 program to fix the Sage 50 Product Update is Not Downloading, Running or or has stalled.
Tips to Manually Run the Sage 50 Automatic Downloaded Update
First, Go to the Windows Start menu, then Computer.
Then download folder location– In Windows 8, and Windows 10: C:UsersPublicPublic DocumentsSage SoftwareSimply AccountingDownloads
The files in this folder are named SAxxx[Version and Release]CPUP1.exe, for example…

The filename for Sage 50 2022 Canadian full version upgrade is SA_20220CP1.exe.
SA_20212CPUUP1.exe is the filename of the Sage50 2021 Release 2 Canadian version update
Update Sage 50 2020 Release 2 Canadian version is: SA_20202CPUP1.exe

After that double-click on SA_202*****UP*.exe to run the file
Finally, follow the installation wizard instructions to install the Sage 50 product update.
How to Turn On or Off Sage 50 Automatic Updates
If you decided no longer want to have updates installed automatically, you can turn off automatic updating.
Select About Sage 50 Accounting from the Help menu in the Home window, then Support Information
Then click on Modify Product Update Settings
To stop Sage 50 Accounting from downloading and installing product updates, need to clear the check box Automatically Download Product Updates.
To stop Sage 50 Accounting from installing product updates automatically, need to clear the checkbox Automatically Install Product Updates.
Then click OK.
Why it is Important to Update Sage 50 Program?
When you do update Sage 50 accounts then there are some features that you get added into your software edition.
These features like bank statements, receipts, costs, payments, and bills.
Sage 50 can assist you in streamlining and simplifying your accounting and bookkeeping processes.
With a single login to all your connected services, you may connect your bank, see data remotely, share company data, and add customer payment options.
The issue of the mouse freezing or having a lot of lag time while working in Sage 50 has been fixed.

It allows you to eliminate manual accounting and the risk of human mistake that comes with it.
In case you are facing problems with tax updates then do it manually. For further or any other glitches, connect with the Sage 50 experts helpdesk team.
Get solutions to all of your accounting and bookkeeping problems with industry leading experts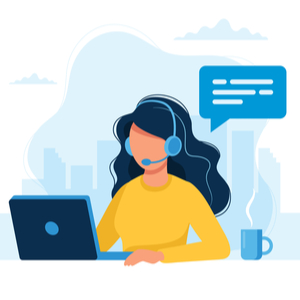 What are the basic System Requirements to Update the Sage 50 Program?
● 4 GB RAM
● 2.0 GHz Processor
● Windows 8.1, Windows 10
● 1 GB Disk space
● Internet Explorer 11
How to take a Backup before Updating the Sage 50 Program?
● Click on the File menu option
● Then click on the Backup option from the drop-down menu
● Write the file name of the backup that you are creating 
● Choose the location to save the backup file
● Press the OK button to start the Sage 50 backup process and done when completed.
Why Disable the Firewall or Antivirus software before starting the process to Update Sage 50 Program?
Sometimes, it blocks the links or restricts the software permissions that interrupt the working of Sage software. To ignore this issue you have to temporarily disable the antivirus or Windows firewall that you are using.