Today, in this article we are going to show "Upgrade Sage 50 2021". Learn how to upgrade the older version to the newest Sage version. Sage 50 accounting software helps you to bring your business to its peak. To help you to reach the top Sage brings in new updates every year and with new features, it helps your business to grow.
Points to keep in mind before Update/Upgrade Sage 50 2021
Ensure that the following things are met to be compatible with the most recent version. These items will assist you in completing the process without difficulty.
Anti-virus and other third-party software should be disabled.
Adequate Internet Access.
The system configuration meets the upgrade version requirements.
Close all open programme.
Follow these steps to Update Sage 50 2021
Launch the Sage 50 software on your computer (it can be any version that you are using).
You must now select a service from the server.
After that, you must check for any available updates.
To continue with the preceding step, click the "Check Now" button.
Then, select the Sage 50 2021 version you want to download and click the "Download" button.
Wait until the downloading process is finished before closing the programme.
After completing the preceding steps, locate the downloaded file and double-click it to run it.
To install new settings, follow the on-screen instructions.
After entering the final click on the "Finish" button, you are finished with this process.
Following this update, you will be fully prepared to run your organization with these qualities to find quality work. It saves valuable time and reduces human effort, allowing for more activities to be completed.
Procedures for Sage 50 Upgrading to Current Release 2021
Your company requires advanced accounting, you must upgrade your current Sage 50 2021 U.S version or Sage 50 2021 Canadian version. If you are not using the most recent release, you must first update it. It will be beneficial to work with more than one client at the same time to achieve the best results in the shortest amount of time.
To upgrade your current version, Sage 50 Accounting Software provides two simple steps:-
Upgrade from the current version to a newer version
Sage accounting software's new releases include a slew of new editions. All of these editions include extra features to make things easier to manage. To upgrade Sage 50 2021, first, determine whether an upgrade version is available and then click on it.
Permit additional clients to use licenses
A permit license number is required for the user to run the upgraded version. Simply by sharing the license number, you can easily include the number of clients in your Sage 50 accounting.
The Advantages of Update/Upgrade Sage 50 2021
Sage 50 2021 is an upgraded version that includes new and improved features to help businesses grow. All of them are listed below:
This new release provides a variety of methods for managing your business accounting in a less time-consuming and more accurate manner.
With this upgraded version, you will find many things such as improved visibility of Item ID and Job ID in the transaction window, better access to workflow to track the processing details, improved Gmail integration, network installation allows UNC path, Sage drive renamed remote data access and many more to get a clear vision of your business accounting functions.
This edition will assist you in understanding the priority process of your business, a core part of your business, as well as tracking all of the functions on which you need to focus to improve work quality and increase work efficiency.
Errors encountered during the Upgrade Sage 50 2021
If the update installation fails, the programme is unable to be opened.
Error: The file [File name] could not be copied.
The update failed.
The Sage 50 update/upgrade was not completed and must be re-run.
Restarting the computer and running the update again yields the same message, effectively putting the installation into a loop, SR loop.
The service release will not install and will prompt you to restart your computer.
The installation of the service release update failed.
Service releases (SRs) 2015.1, 2015.2, 2015.3, 2016, 1, 2016, 2, and 2017 2 will not be installed.
When installing a service release update, an error message appears.
Hopefully, now you have a complete guide on how you can easily upgrade sage 50 2021 into a newer version and help your business to reach the highest level of growth. Sage 50 upgrades to the latest version and helps you with flawless services. If you need any help and support connect to Sage 50 support number 24/7.
Get solutions to all of your accounting and bookkeeping problems with industry leading experts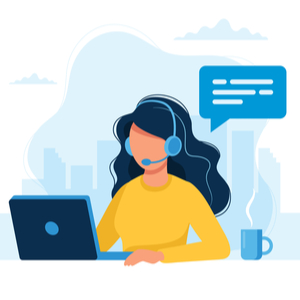 Frequently Asked Questions
What are some benefits of Upgrading to the latest Sage 50 version?
The new version brings in many benefits with the latest update:-
● Helps you to manage your business in less time and accuracy.
● It brings a better workflow.
● It has improved Gmail integration.
● It helps in tracking all the functions to improve your work quality.
How to Upgrade Sage 50 from an older to a newer Version
Before proceeding with advanced resolutions, it is always advisable to create a backup of the data. Keep the following points in mind:-
● If you want to upgrade to Sage 50 Accountants Edition, you must first completely uninstall Sage 50.
● Then, reinstall using the Accountants Edition Serial Number.
When you upgrade, will you be able to keep all of your computer settings?
● Some user preferences will be reset to defaults after the company is converted; to change these settings, go to Options, Global.
● The default forms for printing will also be reset; to change the form, click Select Form when printing (this must be done for each type of transaction).