The Sage 50 2022 U.S. Edition is the latest release with new features and improvements. Before you begin download Sage 50 2022 U.S Edition, double-check that you have marked all of the requirements for a smooth download and installation.
It includes all product solutions of Sage 50 accounting with the updates to previous feature releases. Sage 50 features help you to manage your financial accounting in your business.
This new release of Sage 50 2022 is here with many new features and also some awesome improvements from the previous release. Here, you get to know the details about the newly added features and improvements. This article shall help you explore these features to handle your finances and also to grow your business.
Here's a list of items to consider before you start downloading Sage 50 2022 U.S Edition.
Check that you have enough permission to access the download location, whether it's on your system or on a distant server.
Check if User Account Control (UAC) is set to minimal rather than maximum.
You must have a good internet connection; if your computer is linked to the internet through WiFi, verify the signal and speed before downloading software.
Make sure your antivirus and firewall are turned off, or add an extension sage.exe file to allow you to download.
Check that you are logged in as the system administrator.
Check if the disc has read and write permissions.
Read Sage 50 2022's system requirements and compare them to your current system configuration.
It is preferable to get a computer that meets the current Sage 50 hardware and software specifications.
If you wish to use an existing computer or a computer with certain hardware upgrades such as RAM or SSD, Examine your system's and server's compatibility.
During downloads, it is preferable to avoid using a mobile hotspot wifi connection with a low-speed broadband connection.
Procedure Download Sage 50 2022 U.S Edition
You can download Sage 50 2022 U.S Edition on a single computer and by downloading the latest version by using the official website.
Downloading Sage 50 2022 U.S Edition on Single User
If you want to download Sage 50 2022 U.S Edition on a single computer then just follow the steps that are mentioned below…
First, start the Server program.
Now open the Sage software.
Then select the Services option from the drop-down menu.
Once you open services, then go to the Check for Updates option.
After that select the Check Now option.
Now go to the Sage 50-20xx.x.xx Upgrade option from the drop-down menu.
Then click the Download option and the download will begin.
Now just wait for the download to finish before closing the software.
Finally, to complete the installation, follow the prompts messages.
Note: If you require a complete version of the product, select the appropriate link from the Download your products area of the access the download page.
Downloading Sage 50 2022 U.S Edition using an official website
If you want to download Sage 50 2022 U.S Edition using an official website then just follow the steps that are mentioned below:
First open your preferred browser, such as Chrome, Firefox, Safari, or any other. (It is recommended that you only use trusted browser programs).
If you have a POP-UP blocker plugin installed in your browser, it adds an exception for na.sage.com to the firewall and disables antivirus and malware protection.
Now go to Sage's official website by typing https://Consultant.na.sage.com into your browser address bar.
Once done type Download Sage 50 2022 into the search box that is located at the top of the page.
Then the first link opens with the title Download Sage 50—U.S. Edition 2022 Full Product will appear in the search results, simply click on it
After clicking the link, you'll be sent to https://Consultant.na.sage.com/selfservice/viewdocument.do?noCount=true&externalId=109865.
After some instructions, go down the page to locate the Download Now option, and also find the information on system requirements and new features.
You can either hit the green Download Now button or right-click the button.
Finally, select Save Link As from the menu to save the file to your specified location.
Go through with Sage 50 2022 Tutorial Video
---
Installation Guide for Sage 50 2022 U.S Edition
If you want to install Sage 50 2022 U.S Edition, you just need to follow the steps mentioned below.
Step 1: From within the program, download the update
Go to Services, then Check for Updates in the server's application.
The option to check now should be chosen.
Then choose Sage50 20xx.x.x.Upgrade and click Download.
Close the software when the download is finished and follow the installation steps.
Step 2: Sage 50-US Edition Installation Instructions
First, to begin, open the installation file and run it.
Choose to install the Sage 50 Accounting needs if the prompt message appears.
After that, turn off any anti-virus software and click Next.
The License Agreement should be confirmed.
Now to continue, click the Next button.
Then click Next after checking the Auto to configure the Windows Firewall to enable installation and operation of the Sage 50 option.
Then click Next after verifying your serial number.
Now click yes when asked if this would be the only machine running Sage 50. After that, select Next.
On the Install Options page, choose the location of the application files and corporate data files, then click Install. (It's best to accept a company's default location for software files and data files.)
Finally, complete the setup, start the software, and activate Sage 50.
When opening each company and allowing the data to be converted to the new version, you are allowing the data to be converted to the new version.
Recommend: Install Sage 50 on Shared Server
Note: If you are converting from Sage 50 2021.1.1 there is no conversion required).
---
How to Activate Sage 50 2022 U.S Edition
Once you have downloaded the latest version of Sage 50 2022, the next step is to activate it on your system. Follow the steps to activate Sage 50 2022 U.S Edition:
First, open the workstation which has the Sage 50 company data.
Now Go to the Help option.
After that, go to the Sage 50 activation option.
On your screen, a list will be displayed. Choose Sage 50 2022 from the drop-down menu.
Once done select OK.
Now fill in the Sage 50 2022 serial number you got in the field given.
After that choose OK.
Finally, the Sage 50 application will be restarted.
---
System Requirements for Sage 50 2022 U.S Edition
To use Sage 50 U.S Edition you need to ensure that you meet the basic system requirements. The system requirements are as follows.
Minimum System Requirements
Below mentioned are the minimum requirements you need to have:
A minimum of 16-bit high-color SVGA video; 1280 x 800 is the minimum resolution, while 1280 x 800 is the preferred resolution. Small fonts and DPI settings are necessary; resolution: 1440 x 900 or above.
Installation requires 1 GB of disc space.
An extra 280 MB to 850 MB is required for Microsoft®.NET Framework 4.7.2, which contains DirectX Dependency for.NET.
A maximum of 15-character computer names is necessary.
Internet Explorer 11.0 is needed (version 11.0 or higher is required for Sage Payroll Solutions and Sage Payments Solutions).
For single and multiple users: a processor with a clock speed of 2.0 GHz is available.
For single and multiple users: A total of 4 GB of RAM is available
Using Windows 8.1 or Windows 10: With the most recent Microsoft updates installed, (versions 1809 and above).
Google Chrome and Microsoft Edge (version 2020 and higher) web browsers are Consultanted for accessing accessible Connected Services outside of the product.
Internet connectivity is necessary for all online features and services (a minimum 25 Mbps download and upload speed is required)
Companies using Sage Drive are restricted to a maximum file size of 5GB.
Multi-User
For Multi-users these are the system requirements you need to have:
A maximum of 5 licensed named users are allowed in Sage 50 Premium Accounting.
Up to 40 named users are allowed in Sage 50 Quantum Accounting; a named user account receives a license when it is chosen on the user maintenance page.
For component installation, the server must have 2 GB of disc space.
Sage 50 Premium Accounting and multi-user setups with more than one user.
Multiuser mode for Windows server 2008 R2, Windows Server 2012 R2, Windows Server 2016 client-server networks, Windows 10, or Windows 8.1 peer-to-peer networks.
Terminal Services
These are the following terminal services you required:
To run in Windows Terminal Services:

You will need Windows Server 2008 R2.
Windows Server 2012 R2 ( you require installation of KB3118401).
Windows Server 2016 or
Windows Server 2019 along with the Remote Desktop Connection or Remote Desktop Web Connection client.

No more than 5 users for Sage 50 Premium Accounting.
Up to 40 users for Sage 50 Quantum Accounting.
When more than one user is using Windows Terminal Services, the Terminal Server needs more RAM.
Integration/Compatibility Requirements
These are the integration or compatibility requirements you need to have:
Microsoft 365 Business Premium or Enterprise Editions are required for Office 365 integration.
Printers that are Windows 8.1 or Windows 10 compatible.
Acrobat Reader Acrobat required.
For integration, you will need Microsoft Excel, Outlook, and Word (32-bit versions) in 2007, 2010, 2013, 2016, and 2019.
The Configuration that is Recommended
The following are the required configuration that you must need:
For single and multiple users: Processor with a clock speed of 2.4 GHz (Intel Core i3 or above).
For a single user: 4 GB of RAM is recommended
For multiple users: 8 GB of RAM or more is recommended.
---
What's New and Product Improvements in Sage 50 2022
Bank Feeds
The bank feeds are improved that provide you with smooth and fast service while connecting with your bank, downloading or uploading transactions, or any other action is done with the bank. It also helps you in simplifying the bank reconciliation process. If you are an existing user and want to take advantage of this feature then you have to migrate to this new version. The new users will have a better hassle-free experience of onboarding while adding their bank and to the account and also view the bank transaction smoothly and fast.
Error Handling for Sage Services
If you are facing any connectivity issues, service problems, or technical problems, then you can still access the Sage 50 company in the read-only mode. This feature helps you to show what kind of problem you are facing and also provides you options on steps so that you can stop the damage Call the Sage 50 Consultant team. Sage 50 has enhanced its error handling capabilities by making some extra effort to provide error-free Sage services, all you need to do is ensure a smooth internet service while you transact in Sage 50. For editing purposes, there is an option to open it in this read-only as well in case of an urgent need for access.
Paid Family Leave withholding Options
This feature is included in the Payroll Settings. It is expanded to include the withholding options of paid family leave as part of other state taxes. Also, it is required that the contribution is collected by employers from employees. This feature is added to a few states as the new payroll functionality to accommodate paid family leaves. When users try to set up a new company then they can select the family leaves state during the payroll that of to populate the new family withholding field in their parallel account. This is done for both payroll employer and employee. This helps to set up the newly maintained payroll formulas in Sage to calculate their specific withholding amount according to each state.
1099 Process Got improved
In the new 2022 version, there is a new 1099-MISC form and also changed the box designations. Form 1099-NEC is also introduced to use for reporting non-employee compensation. There are some important changes that we are done last year to ensure that the filing was done correctly for the form 1099-MISC and 1099-NEC. At that time, there was less time so it was not possible to add descriptive fields to the Sage 50 forms. But in this release, all the changes are done in the 1099 default settings. Also, the box designation reflects the correct forms where the data is reported.
Remote Data Access Adaptability
Now, you get a more improved user experience in remote data access. This also helps you to open or access the company file in the offline mode which provides you with read-only access. All the details are explained here so that you get to know about each feature. This lets you know what changes are done to the improved features in this new release of Sage 50-U.S. Edition 2022. To experience all these improved and new features Download Sage 50-U.S. Edition 2022 Full Product.
Get solution to all of your accounting and bookkeeping problems with industry leading experts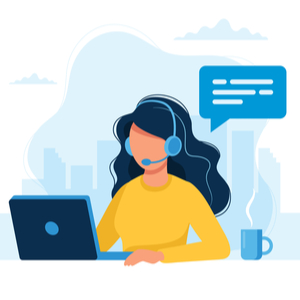 FAQ's
Are these New and Improved Features Available in all the Versions of Sage 50- U.S. Edition 2022?
Yes, all the new and improved features are available in all Sage 50 Pro, Premier, and Quantum versions.
Accounting Tools: Accounting Tools like module-level security, invoice customer using email, managing inventory, controlling expenses, job revenue, etc. are available here.
Business Intelligence: Reports are up to date with the latest data, and built-in templates for sales, inventory, purchasing, and more.
Inventory Management: Track warranty claims and recalls using the serialized inventory, set price levels differently, offer discounts, automatically replenish inventory, and inventory tracking using user-defined attributes like size, color, or style are also there.
What did you Get after Downloading the Sage 50 Pro 2022?
● To meet the current payments or future payments, manage the cash flow.
● The dashboard is used to get instant insights into your business.
● Pay bills, invoice customers, and receive tracking.
● Take decisions according to the financial reports.
What did you Get after downloading the Sage 50 Quantum 2022?
● Multi-user functionality
● Workflow management
● Customer management
● Payroll or Employee Management
● Reporting of Business Intelligence
● Jobs Management
● Inventory Management
● Financial Management