Today, in this blog we will discuss the root causes of the "Sage Error 40960" as well as solutions to resolving it. Sage is a well-known solution for managing business-related activities, with a plethora of features and functionalities. However, while using Sage users may encounter various error codes.
What is Error 40960 in the Sage 300 Program
Sage error 40960 is linked to Sage 300. This error was reported by many users even after the configuration of the database settings. When you are failing to connect with the database, a database error is usually found. To get rid of the 40960 Sage error, you must first configure the database. You may also have the same problem because you are using an incorrect server with a Data Source Name (DSN).
Error 40960– "Can't access database."
Sage 300 Error 40960 Causes
An error has occurred as a result of an incorrect server when a Data Source Name (DSN) used in database setup points to the incorrect server.
How to Fix Sage Error Code 40960
Assume you've already installed all of the most recent Sage 300 releases. Because this could be the cause of error 40960. Also, ensure that you are logged in as an administrator to the Sage 300 software.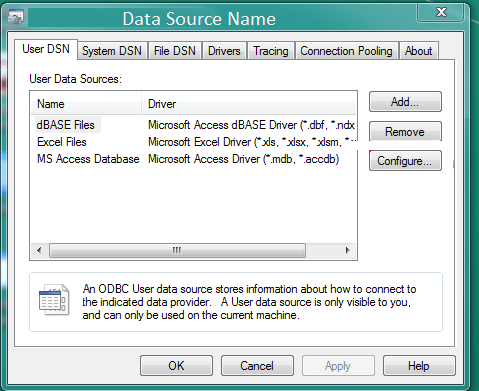 Now, proceed to implement the solutions listed below.
Solution 1: Double-check your DSN Settings
To begin, open the 32-bit DSN settings.
Then, using Sage 300, select the DSN.
After that, click Configure and make any necessary changes to the DSN settings.
Finally, select Save.
Methods to DSN Configuration
DSN (Database Source Name) settings must be changed.
To do so, follow the instructions below:
Navigate to the 32-bit DSN (Data Sources) settings.
Select the DSN used by Sage 300.
Click Configure.
Make sure that all of the DSN settings are correct.
Save the file.
Restart the system and begin using the software again.
Solution 2: Resolve the Connection Issue
You can see that a connection problem with the database usually leads to an error of Sage 40960. Different security software can block certain links via specific ports. In such a case, disabling security software is the best way to address the issue. You will then be able to connect to the database.
See now the next steps to remove connection errors.
Disable the firewall first and verify that the Sage 40960 error is corrected.
If the problem is fixed, select Advanced Windows Firewall Settings.
Then select Inbound Rules and create a new port rule that connects Sage to the database.
Execute the same Outbound Rules.
Save the name and description, finally.
To resolve Sage error 40960, it is highly recommended to update the Sage 300 before heading for any of the aforementioned solutions. If you are still struggling with the same issue and failed to resolve it, you may contact our Sage chat helpdesk experts' staff of specialists whenever you have a problem call or you can also online chat with Sage experts.
Other Sage 300 Errors & Issues
Sage 300 encompasses the entire business landscape and allows you to micromanage and micro-analyze everything related to your business. This is an excellent piece of software for planning your entire fiscal year. Furthermore, once you've gathered enough data, you can always use reporting tools to analyze it and gain valuable insights. Sage 300 is available in a variety of plans, making it highly customizable. You can select the plans and versions based on your company's needs.
FAQ's
What Exactly is Sage 300?
Sage 300 is the Enterprise Resource Planning software that the Sage group provides. You will be able to manage manufacturing, distribution, inventory, sales, accounting, and payments with the help of Sage 300. It also enables you to analyze every aspect of your business. Sage 300 is Sage's flagship ERP (Enterprise Resource Planning) software. With it, you can manage Accounting || Manufacturing || Distribution || Inventory || Payments and Sales.
Is Sage 300 Hosted in the Cloud?
Yes, Sage 300 is cloud-based accounting software that is an excellent choice for expanding your service or distribution businesses. This software includes cloud-based features that assist small and medium-sized businesses in meeting their objectives. You can also access Sage 300 from any location and at any time.
Is Sage 300 ERP Actually Software?
Yes, enterprise resource planning (ERP) software is used to manage daily business activities such as project management, accounting, compliance and risk management, and supply chain operations.
How do you Create an Invoice in Sage 300?
To enter an invoice into Sage 300, follow the steps below…
● To begin, open Accounts Payable and then select A/P Transactions.
● Now, select Invoice Entry and, using the Batch Number field, select an existing batch.
● Alternatively, you can start a new batch.
● After that, choose to Create New Entry and enter a description for the entry.
● Finally, in the Document tab, enter the header information.
Speak to a Specialist about Your Sage Software
Get instant assistance with Sage accounting software. Our Sage experts are available 24x7 and resolve issues within minimum turnaround time. We support both US & Canada Editions of Sage 50 Software.