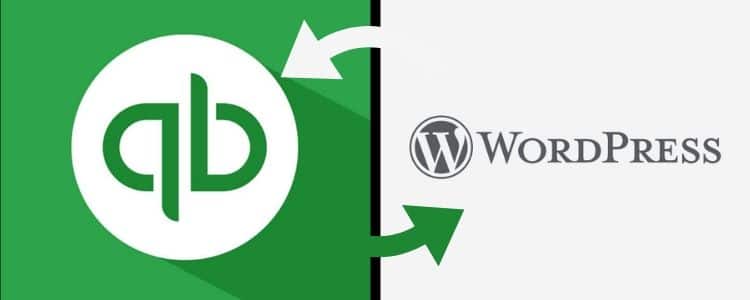 Out of so many tools to create websites, Wordpress is one of the most preferred tool for blogging and website content management system across the globe. The tool is designed with multiple features that helps user to customize the site by providing a great user experience. What if we are able to have a "QuickBooks WordPress Integration". The resource we will have at hand will be a lot more powerful.
QuickBooks is the popular business accounting software that simplifies the accounting and financial tasks. The software is used for generating and sending invoices, bill payments, track expenses, and even run payroll within the system. With the employment of the software you can easily manage accounts, inventory accurately and gives the real-time business intelligence information. It also helps the company in easy management of the stocks and accounts.
Managing Customer Accounts
Information on Product and Inventory
Easy Invoicing Process
Sort & order Data
Leverage QuickBooks Reports
QuickBooks WordPress Integration:
QuickBooks is compatible for integrating with other online tools. Similarly it integrates with WordPress that helps the organization to automate and streamline business process. It also helps with managing accounts that ends up with saving plenty of time and money.
It benefits the business owner for maintaining the company accounts, inventory, and handling customer. With the successful integration of WordPress and QuickBooks you can create sales invoices, sales receipts as well as sales order. The integration process is very simple and it also assists in seamless data synchronization between WordPress and QuickBooks. It quickly tracks:
Customer information,
Orders,
Payment methods,
Taxes,
Store credits, and other things as well.
With this integration the user is able to handle multiple channels, product details, and inventory pricing of the business. Thus, QuickBooks WordPress integration benefits the user to run the business systematically.
How to Connect QuickBooks and WordPress?
Though it is not difficult to connect both of them together if you are aware of your tech, but if you are new to both the platforms or even one of them then you may need support.
Steps to Integrate:
Login to your QuickBooks accounts
Simultaneously enter in your WordPress Dashboard.
Click on the gear icon and choose to click on your Account settings tab.
Click on your Account ID.
Now Copy and Paste your Account ID within your WordPress settings tab.

Click on where it says "sync wordpress with other apps".
Paste the copied Account ID from QuickBooks into your wordpress account.
Click on the save option and your accounts should now be successfully integrated.

Verify if your QuickBooks has been successfully integrated with WordPress.

This you can do by running a fake sale entry within your WordPress ecommerce store.
If the said sum can be accessed within QuickBooks then you have successfully synced your accounts, but if you are facing issues then get help by dialing our toll free number.
Advantages of the WordPress – QuickBooks Integration
Manage customers Information
Real time data with business reporting
Automated Service, No manual work required
Online inventory, order tracking
Employee management through an online employee portal
Smooth document management
Security while login in to your account.
Easy synchronization of the data from WordPress to QuickBooks
Auto generate product catalog in QuickBooks Online edition
For any organization or a company its website is the most important part. It is the face value of the company. When you successfully integrate WordPress and Quickbooks it helps to streamline your business systems and applications. It also helps the clients in reducing data redundancy, accounting error, cost and time. With the integration you get seamless efficiency and automation and the enterprise level user helps in streamlining the data and synchronizing the data across the different applications. The business users are preferring the QuickBooks WordPress integration as it benefits to escalate business efficiency in terms of value and profit.
Connect With Us For QuickBooks WordPress Integration Issue
For further doubts and queries contact QuickBooks customer support team. The team employs expert QuickBooks professionals who responsively provide detailed information about WordPress and QuickBooks integration. You can reach the support team via email, phone or live chat option.
Alternatively you can contact other reliable support agencies like AskForAccounting. It employs qualified and experienced QuickBooks professionals staff who with their in depth knowledge help the customers to provide genuine solutions in a very short time. They offer assured first call resolution for all accounting queries and problems. Connect with the QuickBooks support team by dialing the toll free number and acquire quick support.