Let's start our article set up multiple companies in QuickBooks Desktop software. With QuickBooks, you can manage multiple companies of small and medium-sized businesses that offer accounting solutions for in-house work management or cloud-based versions.
It makes way for not just one company but multiple companies. No, that's no kidding, It is true. You can manage your branches of the company and integrate every data into one. Apart from making business transactions possible for a single company, managing multiple companies or firms under one umbrella is quite cost-effective too. Adding second companies for the purpose of invoicing in order to improve cash flow and other functions like payroll and reporting you can follow these below-given functions.
The Ultimate Guide to Set Up Multiple Companies in QuickBooks Desktop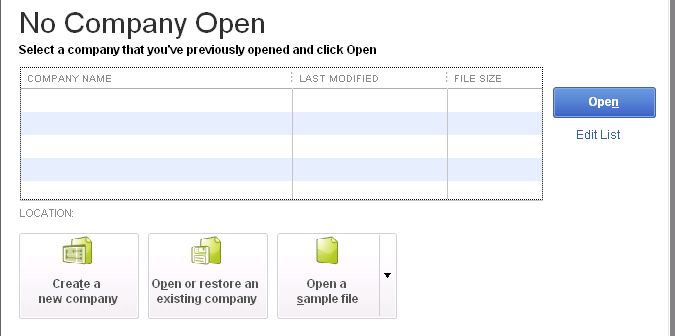 QuickBooks needs to be installed and I am assuming you already have one installed.
Now the obvious step is to launch QuickBooks by clicking on the icon.
Once it has been launched, on the homepage of the application, you will find the File menu.
From the menu, click on select New Company from the drop-down list.
After this, you need to click on the Express Start.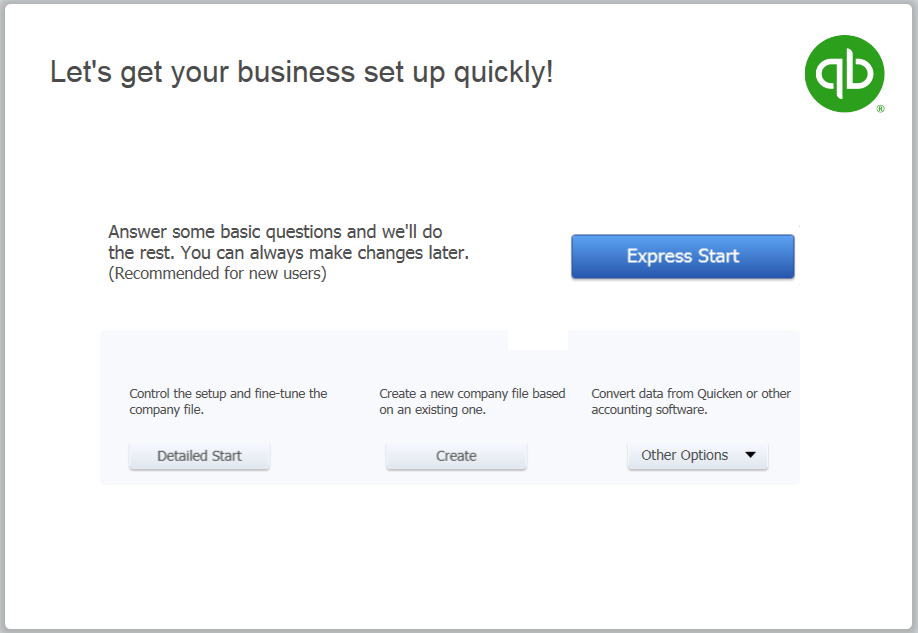 After this, you need to fill in all the details like the company name, address, and contact information in the field meant for those details.
You will see the Next Click on that.
Following the same process, you can click on the above-mentioned fields and enter the required information of other companies that you would want to save.
You must then navigate to the folder where you would like to save the new company's file in the Filename for New Company dialogue box.
Now save the changes made by clicking on the Save button.
Click on Next to continue.
There are other details you might have to enter about the company.
Select the industry to which the new company belongs.
You should also enter business or credit accounts.
Then finally click on Finish.
Thus now the set-up is complete and after the steps followed in sequence and you have now successfully set up multiple companies in QuickBooks or added the companies.
You can check how the name of each company appears. You can do that by clicking on the File menu and then clicking on Open Previous Company. This way you can switch between the companies too.
Best Ways to Open and Use a Secondary Company File into QuickBooks Desktop
With QuickBooks Accountant or QuickBooks Desktop Enterprise, you can open two company files simultaneously in two different versions of QuickBooks Desktop. If you open two company files, the first will be labeled Primary and the second will be Secondary. If you close the Primary, the Secondary will become Primary.
Click on the name of the second company file.
The QuickBooks icon should be double-clicked.
Select Open Second Company from the File menu.
Guide to Setup Another Company File to QuickBooks Online
In QuickBooks Online, if you can have multiple companies under one account. Each company file has its own subscription, but you log in with the same information. This makes it easier to switch between companies, so you can manage everything more efficiently.
First off all login into QuickBooks Online.
If you want to switch between companies in QuickBooks, follow these steps-

Select Settings.
And then Switch company.
In case you need any Consultant opening a new company or related to any issues with QuickBooks then get in touch with us at our QuickBooks Consultant in Canada.
Frequently Asked Questions
Can I set up multiple companies into QuickBooks Desktop
Yes, you can set up multiple companies in QuickBooks Desktop. QuickBooks Desktop allows you to create multiple company files, each with its own set of financial data, transactions, and settings.
Speak to a Specialist about Your QuickBooks Software
Get instant assistance with QuickBooks accounting software. Our QuickBooks experts are available 24x7 and resolve issues within minimum turnaround time. We support both US & Canada Editions of QuickBooks Software.
We get help you on these QuickBooks accounting topics
Downloading
Installing
Activation
Import and Export
Data Conversion
Payment Solutions
Upgrade & Update
Payroll Solutions
Integration
Printer
Tax-Related
Data Recovery and many more.