Intuit also has an online portal "View My Paycheck" that provides workers with self-accesses to view information about their taxes and pay stubs data from virtually anywhere.
Intuit's QuickBooks is an outstanding financing application that has helped small and large business houses efficiently expand and handle their finances.
Details about the tax deductions, payrolls, and pay stubs can be easily verified. Multi-device access has made it easier for any device, such as mobile phones, laptops, and personal computers, to manage financial information. Now, by signing in with their Intuit credentials, they can easily update the payroll data and workers can verify it. To obtain a clear understanding of Intuit View My Paycheck, stay tuned to this article till the end.
Requirements to Enable View My Paycheck for QuickBooks
The requirements for enabling View My Paycheck for QuickBooks need to be considered are mentioned below.
Make sure that you are using the latest version of QuickBooks and that your device specifications fit the version of QuickBooks you are using.
To check if your paystubs have been changed, navigate to the Employees tab, click on 'Manage Payroll Cloud Services' and then go to the home page again.
Make sure that you have your latest QuickBooks version of Tax Tables updated.
If the payroll cloud services cannot be found, then you will not be able to use the new update that has Cloud payroll and other maintenance issues.
Make sure that you have logged in as the administrator for QuickBooks.
---
How do I Activate View My Paycheck in QuickBooks
Follow the below steps to activate View My Paycheck in QuickBooks:
Initially, launch your QuickBooks software and search for Employees
Next, select the Services to Manage Payroll Cloud
Tick the checkmark labeled with View My Paycheck
Generate a PIN for payroll service when asked
This PIN is generally used to send the information related to pay stub
At last, confirm the PIN by re-inserting it.
---
How to Send Paycheck Information from QuickBooks to View My Paycheck?
The very first, create paychecks like before
After that, perform on-screen instructions when a screen check pops up in order to confirm the printing
And then you have to select the Send to Intuit option
Lastly, select the Send option within the Receive/Send Data.
---
How to Set up Intuit View My Paycheck in QuickBooks?
Here is the complete process to set up Intuit View My Paycheck.
Step 1: Create an Intuit Account
You need to have an Intuit account to start using View My Paycheck. By adding your username and password, go to the official Intuit website and sign up. You can skip this step and move on to the next one if you already have an Intuit account.
Step 2: Navigate View My Paycheck official Web Portal
You can download and install QuickBooks on your device or access QuickBooks Online once you have created your Intuit account. Go to the Employee section after you have done this and click on Control Payroll Cloud Services and make sure you have a checkmark on View My Paycheck. In case, you already have an Intuit account then go to the View My Paycheck official online web portal i.e., paychecks.intuit.com
Step 3: Log in with your Intuit credentials
Now, you can see a login window appear on your screen then you need to Intuit username and password to get started with your View My Paycheck.
Step 4: Enter your SSN and Net Pay
Manually enter your current net pay and social security number-related relevant information which is also referred to as "take-home-pay" in View My Paycheck.
---
How to Create an Account on Intuit View My Paycheck?
You have to have an account before you can log in to your view of my paycheck account. The thing about this portal is that not everybody can create a website account. You can only build an account if your employee has invited you to the portal.

You will receive an email from Intuit when your employer enters your email ID on the QuickBooks workforce platform. Perform the below steps once you have received an email that is sent by Intuit and the name of your company will be mentioned in the email.
Go to the signup link that you find in your email and click on it
Now, enter your relevant email id
Next, choose the password and confirm the same
Hit the button "Create Account"
After that, enter your SSN (Social Security Number) as well as Net Pay when asked
Once you all the relevant information and submit it then you'll be taken to your Intuit View My Paycheck dashboard
Finally, you're inside your dashboard so you can start using your View My Paycheck.
---
How To Fix View My Paycheck Not Working Issue?
If an error occurs on your screen saying that "Fix Display My Paycheck not working". Simply go through the steps below carefully and then add them to your problem to solve it.
Solution 1: Open or Access QuickBooks Workforce in Incognito/Private Window
You can try a private browser using their shortcut keys:
Press Ctrl + Shift + P together simultaneously for Internet Explorer
Press Command + Option + P together simultaneously for Safari
Press Ctrl + Shift + N together simultaneously for Google Chrome
Press Ctrl + Shift + P together simultaneously for Mozilla Firefox
Move to the next solution if your error is still not resolved
Solution 2: Clear all Browser's Cache
The cache of your browser saves files on your computer, so it loads faster when you visit the website next time. As time passes, the memory gets full of obsolete files that evoke different QuickBooks problems, such as my paycheck view not working error. You need to clear the cache from time to time and also clear your Intuit-specific cookies in order to get rid of this mistake.
Solution 3: Make sure that you're using a supported and an up-to-date browser
If you are not using a supported and up-to-date browser, viewing my paycheck not working issue may also be induced. In this situation, make sure that the browser from which you are trying to reach the QuickBooks Workforce is compatible with QuickBooks and that the new maintenance release is modified. If not then update your browser in order to get rid of the error in question.
So this is all about an online portal; Intuit View My Paycheck, we have tried to provide you with all the information related to this particular topic. Hopefully, it helps you to understand the functioning in a better way. Keep an eye on our further blog for more QuickBooks-related topics.
Other than this, if you have any queries, questions, or need suggestions, feel free to contact the QuickBooks Consultant team of experts by dialing a toll-free number, or sending us a message using 24*7 live chat.
Get solutions to all of your accounting and bookkeeping problems with industry leading experts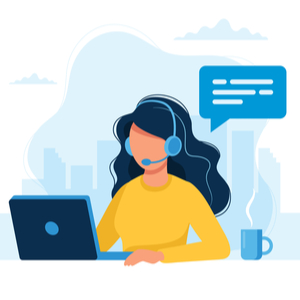 Will View My Paycheck be used to view the Paystubs if the invitation has not been sent by the Employer?

No, you can only create your intuit View My Paycheck account if and only if your employer is registered with intuit QuickBooks and sends you the invite link through your mail.

Are there any Browser or System Requirements that Should I know About?

Yes, there are a few browsers on which View My Paycheck works best:

● Google Chrome
● Safari
● Microsoft Internet Explorer (IE) 10 or later
● Mozilla Firefox

Can I Email Pay Stubs from QuickBooks?

QuickBooks does not allow for the sending of pay stubs as an email attachment for safety and security purposes.

How do I Invite my Employee to Check their Paycheck?

Follow these steps to invite your employee to check their paychecks:

● Open your QuickBooks
● Enter your appropriate username and password which is provided by Intuit
● Add your employees' names as well as appropriate email addresses under the section of personal information
● Then hit "Invite this employee to view pay stubs"
● And then your invitation will be sent to your employee.

Can I get Notified Whenever a New Pay Stub is Available?

Yes, You'll definitely get a notification when a new pay stub is available, View My Paycheck can send you a personalized email notification. Check the box in the Preferences menu that says "Give me an email alert whenever there is a new pay stub available."