"QuickBooks Nursery Point of Sale" system is an all-in-one solution that comes equipped with various accounting options that are essential for management as well as the development of business.
When it comes to doing business efficiently, it is highly preferred to bring into use the QuickBooks Point of Sale system. It is an all-in-one solution that can assist you to take your nursery business to a whole new level. What's more! It can help you manage all kinds of financial and accounting activities of your nursery business with complete accuracy and proficiency.
Plant Nursery POS System
With the QuickBooks Nursery Point of Sale system, you needn't put much effort into importing sale transactions to your system at tax time. QuickBooks POS is one of the best ways to stay connected with your customers and handle every kind of requirement of your nursery business in the most simple and uncomplicated manner.
Have a problem while using the QuickBooks Nursery Point of Sale system? Receiving an error on your QuickBooks Point of Sale system? Don't worry! Call us to avail unparalleled technical assistance to troubleshoot your QuickBooks POS error or issue. The team of technicians at AskForAccounting boasts years of expertise and can solve issues related to QuickBooks POS in an extremely professional way.
Garden Centre & Nursery POS Software Specific Features
Accounts receivable – to manage large customers that pay on account, including customer statements.
Up-sell and suggested items – auto prompting at register triggered by the type of merchandise being purchased – so a customer buying flowers can be told of a sale on related items (such as fertilizer or pesticides).
Quotes and Invoices – with the invoice in progress functionality, you can quote a customer, print the quote, then when the customer comes in to purchase, simply recall the on-hold invoice and process the sale.
Kits or bundles – allows for bundling or grouping of merchandise, accessories, or other related items to be sold as a package at the point of sale (such as gift baskets for avid gardeners).
Loose and bulk pack/case quantity breakdown – receive items by the case and sell them individually.
Product images – so clerks can see a picture of the product being rung up at the register.
Price labels with bar codes – for items that do not come with a UPC (such as plants).
Markdown management – manage group markdowns, quantity pricing, multi-buy items, promotional pricing, and bulk discounting.
Rental module – allows you to track the renting of a variety of items (such as lawn and garden tools and equipment), including quotes, rental rates, due dates, billing/invoicing, rental history, service history, and more.
Sell by weight – interface to Consultanted scales for items sold by weight.
Special orders/back orders – This allows you to track special order items not carried in inventory, from the customer order to receiving, to inventory to the POS transaction.
Group pricing or discounts – based on customer level or group.
User-defined product record fields – to track manufacturer, specs, and another nursery, lawn care, or garden-specific item information.
Email marketing – deliver targeted campaigns by querying and downloading customer data for use with popular email marketing applications.
Get solution to all of your accounting and bookkeeping problems with industry leading experts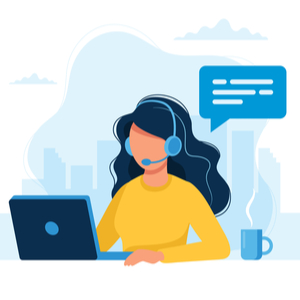 Multi Payment Options
Mobile POS
Multi-store POS
Barcoding & Labels
Inventory Control
Customer Management
Employee Management
Audit Trails
Customer Reporting
Budget Reporting
Custom Reporting
Sales Reporting
Get Training
Experts Assistance
Software Maintenance
Live Help
Sometimes handling things manually can take up a lot of your time as well as efforts. So keeping in mind the value of time and effort, for my nursery business I started using QuickBooks Nursery POS system . And since then I have managed my time brilliantly. Now I get time to do so many things in my life.

Terry M. Jones(Atlanta, GA 30303)

Owner