Point of Sale is useful but it is not an easy application as it throws errors that are hard to understand not only for a beginner but for an expert as well. "QuickBooks POS client can not connect to server" is one such error where you being a client cannot do much about it and another related issue is QuickBooks POS Not Connecting to Server.
QuickBooks POS is retail software that comes with hardware applications. This software can be integrated with several other software like Payroll, QuickBooks, and others. It is available in three versions i.e. Basic, Pro, and Multi-Store.
Causes QuickBooks POS Client Cannot Connect to Server
The reason you face this issue is because of the multi-user mode error and you will see the following error message:
Error: Elaborate the Company Data File & the Serve
Your server is not set for multi-user mode.
Windows Firewall or any other third-party application interfering with the connection.
Problems with a network connection.
The IP address which is in use is a dynamic IP.
Configuration is not properly carried out for Network sharing and folder permission.
Important Tips

: 

Here are some important tips that you should keep in mind when fixing QuickBooks POS Client Cannot Connect to Server issue

:
Check for system requirements for your QuickBooks POS.
Reboot your workstation and server simultaneously.
Check the connections for each port and restart all the connections.
Check the connection between the client's workstation that is connected to the LAN and the server.
Check that they are communicating with each other properly.
You should be logged into the system as the Administrator.
Step to Resolve QuickBooks POS Client Cannot Connect to Server Error
Follow the solutions that are mentioned in this article to resolve your QuickBooks Point of Sale issues with the server.
Step 1: Your Server is Set to Multi-user Mode
Go to the File menu in your QuickBooks POS application.
Click on the Switch Company File to Multi-User Mode.
Close your application and restart your system.
Open your QuickBooks POS again.
Step 2: Network Discover Option is to be Turned ON
Click on the Control Panel
Select the Network & Sharing Center
Click on the Change advanced sharing setting option from the left side of the window.
Enlarge your network profile.
From the Network discovery section, click on the Turn on the option Network Discovery.
From the setting option, select the All Networks option to expand the section.
Go to the Protected Sharing pane, click on the Turn off Protected Sharing
Close the window.
Restart your system.
Step 3: Renaming the WSActivity Files
Browse for the folder that contains WSActivity
Rename that file by right-clicking on it.
The new name for that file is OLDWSActivity.
Close all your QuickBooks POS applications and open them again.
Step 4: Set up Server to Multi-user Mode
Open the QuickBooks Point of sale application.
After that click on the File menu.
Click on Switch Company File to Multi-User Mode.
Now, Restart the QuickBooks POS.
But in case you are unable to get your problem fixed then dial our QuickBooks POS error consultant phone number and ask for instant help. AskforAccounting.com is a QuickBooks Point of Sale consulting firm that takes care of the needs of people using POS. Thus connect with us via phone or chat and get help at your convenience.
Get solutions to all of your accounting and bookkeeping problems with industry leading experts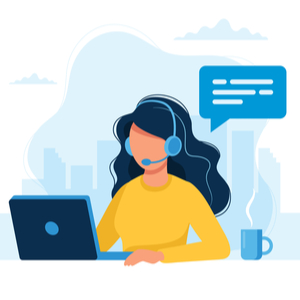 Set up Multi-User Mode in QuickBooks Point of Sale
FAQ's
What are the primary causes why QuickBooks POS Clients cannot connect to the remote server?

A third-party firewall is installed on the network, and the server connection is lost or might not be properly set up are a few primary causes. It can also happen when QuickBooks Database Server Manager (QBDSM) is unable to run on the server because of the bad condition of the server.

Can the hosting services responsible for QuickBooks POS Client not Connect to the Server? If yes then how to validate those services?

Yes, most of the time QuickBooks hosting services is responsible for errors related to server connection. To enable or validate the services, you need to perform two main steps. It involves:

Step 1: Turn off the Hosting on your all workstations 
● Go to the File menu >> Utilities 
● Click "Stop Hosting Multi-User Access"
● Hit "Yes" to make confirmation once you see "Host Multi-User Access" instead of "Stop Hosting Multi-User Access.

Step2:  Turn on the hosting on your server computer
● Press the Windows Start key and type Windows Task Manager in the appearing search bar then press Enter key
● Move to the Services tab and from the list, you have to place "QBDBMgrN.exe
● Open the Run window by pressing Windows + R key from your console
● To verify the file, you have to open the file
● Enter services.MSC within the Run box and then click Ok
● Find QBDBMgrN.exe by continuously tab Q on your console.
● At last, Start the services or just click the Automatic Start button. 

How to check the settings of Webmail Preferences to rectify QuickBooks POS Client Cannot Connect to Server?

● First, go to the Edit menu >> Preferences.
● On the left pane, select "Send Forms".
● Choose an email account and then hit the Edit tab under the My Preferences window.
● Go to the SMTP Server Details section and then set the name of the Server.
● In the Edit Email Information screen, you have to port your email provider.
● From a list of SMTP servers and Ports, you have to set up an email service in QuickBooks Desktop.

How QuickBooks Desktop Point of Sale Connectivity Tool helps me fix the QuickBooks POS Client Cannot Connect to Server issue?

QuickBooks POS Client Cannot Connect to Server error is related to server connectivity issues and the QuickBooks Desktop POS Connectivity tool helps you identify such issues. So that it makes it easy to address them properly. It also helps you to fix several other issues like third-party Firewall restrictions issues, issues that prevent POS from launching, network connectivity issues, and more. You can fix these issues just by downloading and running the tool.

Is the configuration of the Firewall troubleshooting the QuickBooks POS Client Cannot Connect to Server issue?

A third-party Firewall is one of the reasons behind the occurrence of this error so you can try to resolve it by configuring the Firewall. Below are the steps involved:

● Initially, open Run Command or simply press Windows + R keys
● Type Control Panel in the open Run window and hit Enter key
● View all the small icons to choose the Windows Firewall
● Choose Advanced Settings >> Inbound Rule
● Next, click on the New Rule
● After that, select Port followed by Next
● Now, you are required to enter the port numbers and then click Next once again
● Select Allow Connection and again hit Next
● Name your Firewall Rule and hit the Finish tab.
● At last, to create a new Outbound Rule