As a user of QuickBooks you might face quite a few issues while using it, one such issue you might encounter is "QuickBooks Error 103". This article will give you the details on what causes the QuickBooks banking error and how to resolve it.
QuickBooks is software that is used not only for managing the sales, inventory, tracking of the customer's needs, etc. but it also helps you in taking the right decision for growing your business. QuickBooks error 103 occurs when your financial institution is not acknowledging the sign-in credentials that you have entered. In such a case QuickBooks has stopped accepting your login request hence you are required to update the login details. You have to update it on QuickBooks Online so that your banking access is not locked.
Causes for QuickBooks Error 103- Bank
Missing cookies.
The hardware facility has not turned on due to approval failure.
.msi file bugs.
QuickBooks configuration problem.
Missing configuration in the internet browser.
How to Fix QuickBooks Error 103- Fix Bank Issue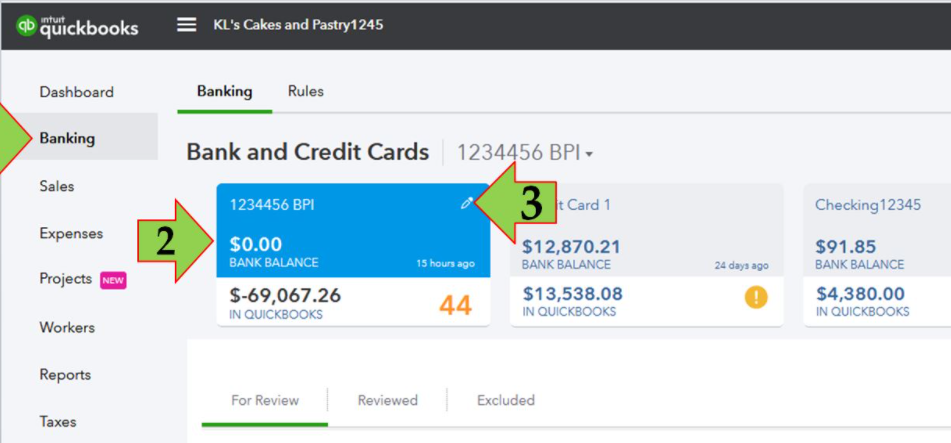 There are four primary ways that the QuickBooks Error 103 can be solved, which are given below.
Total Time: 25 minutes
Solution 1: Verify Your Credentials
🔹 Click on the link 'Verify your credentials' that is displayed on the error message page.
🔹 A new window will open, which is on your bank's website. Re-enter your login details of yours.
🔹 Do not use auto-fill to enter the username and password details rather do it manually.
🔹 Next log out of the bank's website.
🔹 Go back to QuickBooks.
🔹 In that exact format re-enter the username and password that you entered on the bank's website.
🔹 Click on Update Sign-in Info.
Solution 2: Select Banking & See Account Summary, History, and Details without Errors
🔹 Select Banking from the left menu.
🔹 Locate the pencil icon and click on it for the accounting.
🔹 Locate the Edit Sign-in Info and click on it.
🔹 At the top of the window you will find the hyperlink for the bank's website, click on it.
🔹 Bank's website will open in a new window.
🔹 Confirm the task on doing that you will see the account summary, history, and details without errors.
🔹 Make sure that through this site you can access the account.
Solution 3: Connect all your QuickBooks Accounts with the Bank Accounts
🔹 Locate the 'Transactions' and then click on Banking.
🔹 Next click on Add account.
🔹 A new window will open, type in your bank's name in the box, and next click on Search.
🔹 Click on the name of your bank that is shown under All Matching Results.
🔹 Click on New connection with a different login.
🔹 Next sign in with the details that you would also have for the bank's website.
🔹 Connect all your QuickBooks accounts with your bank accounts of yours.
🔹 Do check that you are connecting the right accounts.
🔹 After the checking, click on Connect.
🔹 After all these steps are completed, you then have to click on OK, I am finished.
🔹 Now starting working on the QuickBooks again to see if QuickBooks online error.
Solution 4: Disconnect the Account on Save
🔹 Select Transactions and click on Banking.
🔹 Select the account that you want to disconnect and then locate and click on the pencil icon.
🔹 Next go to the Edit Account Info and click on it.
🔹 Locate the message 'Disconnect the account on save' and click on the box next to it.
🔹 Now try to work on QuickBooks again to check if the issue continues.
In case you are still facing the QuickBooks Error 103, please contact our QuickBooks Error Consultant team to help you in resolving the issue. We recommend that you have the following when contacting us so that we can help you.
Speak to a Specialist about Your QuickBooks Software
Get instant assistance with QuickBooks accounting software. Our QuickBooks experts are available 24x7 and resolve issues within minimum turnaround time. We support both US & Canada Editions of QuickBooks Software.
We get help you on these QuickBooks accounting topics
Downloading
Installing
Activation
Import and Export
Data Conversion
Payment Solutions
Upgrade & Update
Payroll Solutions
Integration
Printer
Tax-Related
Data Recovery and many more.