If you want to "record cash withdrawal in QuickBooks" then you would have to go through the following process.
If you won't to record cash withdrawal or ATM cash withdrawal in QuickBooks Desktop. You need to create a Petty Cash Account or Cash Bank Account to record cash withdrawals in QuickBooks Desktop.
Steps to Record Cash Withdrawal in QuickBooks Desktop
First, you would have to create a petty cash account for your business.
They simultaneously make one Owner's Draw account.
Then you would need to write a check to fund petty cash balances.
Then record your transactions.
Now to Create a Petty cash account follow these steps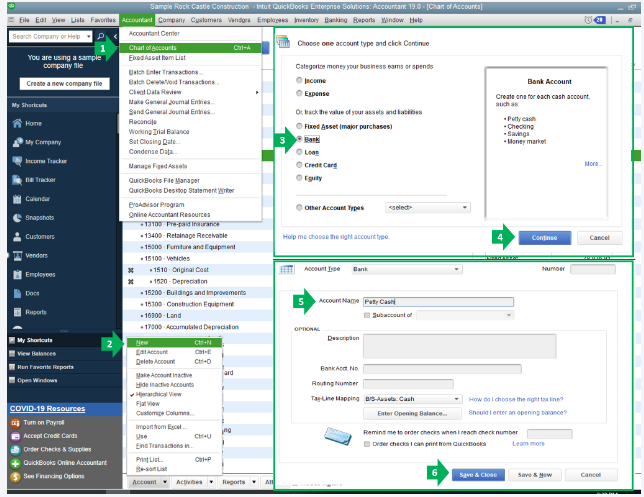 List menu > Chart of Accounts.
Now click Accounts tab > New > Bank.
Give a name to your newly created account as Petty cash.
Click Save and close when done.
Now you would have to create and Owners draw account
List menu > Chart of Accounts.
Now click Accounts tab > New > Equity > Continue.
Enter the name as owner's draw account.
Click "Save".
Write Check to Loan your Petty Cash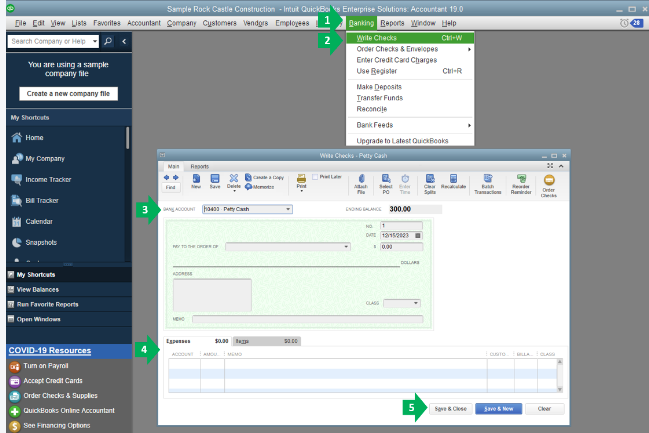 Banking > Write a check.
Now select the account you want to use for the withdrawals.
Now type Cash > Pay to the order, if you are using a petty cash account.
Click Account, you can find that under the Expenses tab.
Now select the petty cash,
Enter the amount you are withdrawing.
Click on save when you are finished entering your data.
Now Record your Petty Cash Transaction
Click on the Banking tab > write a check.
From the drop-down list select Petty cash account.
Pay of the order > Type in the name > Expenses.
Now click on the Account > Select the account you want to use to fund your purchases.
Enter the amount and click Save.
This is how you record cash withdrawals in QuickBooks. Though every step has already been covered, if you are still looking for help then talk to our QuickBooks Consultant now and get all the necessary help.
Speak to a Specialist about Your QuickBooks Software
Get instant assistance with QuickBooks accounting software. Our QuickBooks experts are available 24x7 and resolve issues within minimum turnaround time. We support both US & Canada Editions of QuickBooks Software.
We get help you on these QuickBooks accounting topics
Downloading
Installing
Activation
Import and Export
Data Conversion
Payment Solutions
Upgrade & Update
Payroll Solutions
Integration
Printer
Tax-Related
Data Recovery and many more.