Let's start our article about the "Login Procedures for QuickBooks Desktop". In order to better protect the financial and personal data of users, Intuit has released multiple security features.
These features were made available to users through updates which can either be installed directly from the software or downloaded and installed manually. Users who've personally identifiable information or credit card data stored in QuickBooks will be required to set up a complex password for all the users in the software. This will help reinforce the level of security in this software.
Speak to a Specialist about Your QuickBooks Software
Get instant assistance with QuickBooks accounting software. Our QuickBooks experts are available 24x7 and resolve issues within minimum turnaround time. We support both US & Canada Editions of QuickBooks Software.
We get help you on these QuickBooks accounting topics
Downloading
Installing
Activation
Import and Export
Data Conversion
Payment Solutions
Upgrade & Update
Payroll Solutions
Integration
Printer
Tax-Related
Data Recovery and many more.
To facilitate productivity, Intuit has offered users the option to not require a login to open a company file. You can simply log in once and open the company file as many times every few days. This solves a lot of productivity issues for users who work with multiple company files. Earlier, users had to authenticate every time they switched between two company files. Now, that is no longer the case. However, you may need to enter the username and password if you logged out of the company file. We also recommend that you reinforce windows security by creating a complex password for your account.
Note

: 

This option is not available for company files in which credit card protection is enabled. The primary reason for this is to protect the credit card authentication details from possible hacks

.
Before you can use this new feature, the Admin/Owner of the company file will have to enable it for you. This can be done from the Company Preferences menu. Further, the Admin has the flexibility to select the time for which a user can remain logged into a company file. The maximum time limit is 90 days and the default is 2 days.
To Set this up, you can follow the steps provided below
Go to Company and select Set Up Users and Passwords.
Click on Manage Login Settings.
Change the input in 'Keep User Logged for'.
Here you can enter the number of days for which you want to enable the user to stay logged in.
If you don't input the number of days, then it will default to 2 days. Only the admin/owner of the company can make these changes. We also recommended that you create a complex password for your Windows user account to ensure more security of your accounting data.
After enabling this option, you can exit QuickBooks or switch among company files without the need to re-authenticate every time. This will definitely increase your productivity, especially when working with multiple company files.
Any user who logs off explicitly from the company file will have to enter the username and password to gain access. Also, if the user entered credit card details into QuickBooks, then the option to not require a username and password will be disabled. Credit card information must be protected at all costs, even if this cost is productivity. I hope the above mention information will help you.
Get solutions to all of your accounting and bookkeeping problems with industry leading experts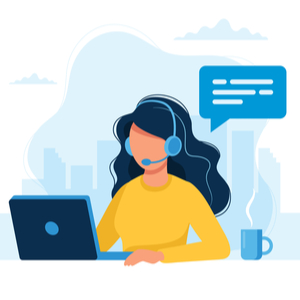 FAQ's
1. Can I set up this Feature for Multiple Users?

Yes. The admin/owner of the company can enable this feature for selected users or all users. Further, you have the ability to enter the number of days the access will stay enabled without requiring authentication.

2. Should I Enable this Feature if I've stored Credit Card information in QuickBooks?

If credit card protection is enabled for your company, then you won't be able to enable this feature. However, you can disable credit card protection and enable this new feature. But, we recommend that you don't do so.