Are you tired of the QuickBooks Online login issues? In this article, you get to know how to login to QuickBooks online in the correct way and login problems or issues. What are the reasons for the problems, and how to fix the QuickBooks Online problems?
Do you also not able to configure why QuickBooks Online won't log in to your Google Chrome browser but works in another?
Here you are at the right place!
How to Login to QuickBooks Online
QuickBooks Online is an online, web-based application and to start using you will need to sign in.
First, you have to go to the QuickBooks Online Login page.
Then you have to enter your user ID.
Then you have to enter your password.
Click on Sign In.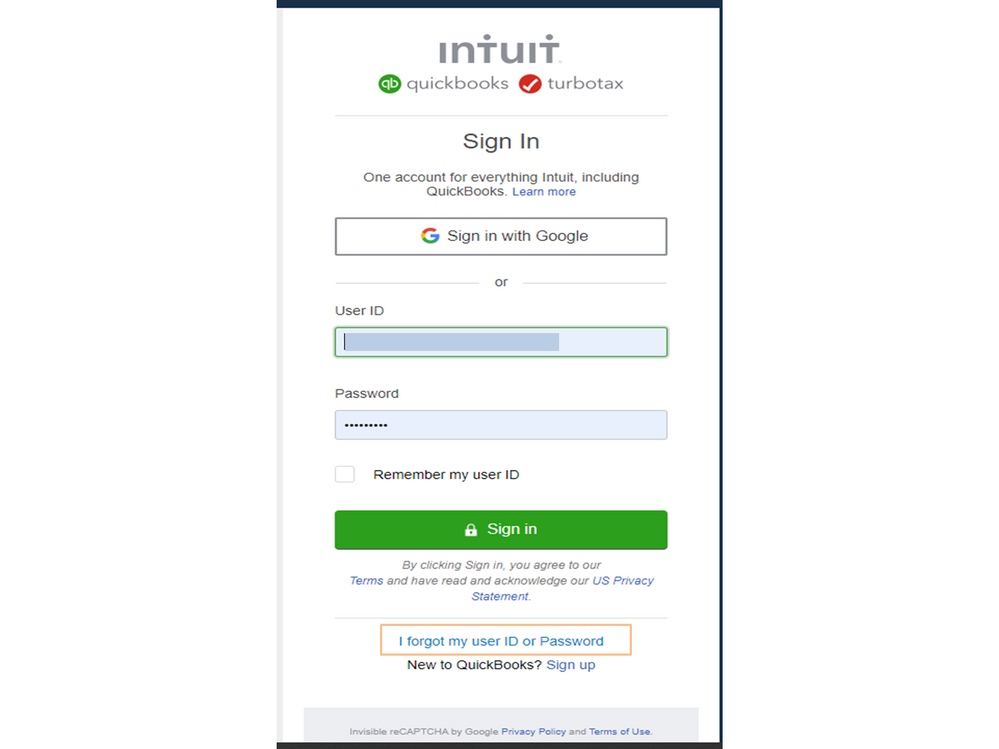 The Intuit QuickBooks online errors are not so common and they can happen because of many reasons like browser settings not configured, problems from intuit itself, session time out, and others. You have to identify whether the login problem happens because of the Browser or from intuit itself. To identify this try to log in to your QuickBooks Online account in another browser. If you are able to log in then there is a problem related to your browser.
Know the Reasons that Encounter the QuickBooks Online Login Problems or Sign-in Glitches?
5 top reasons that user faces the QuickBooks Online login problems. These reasons are here so that you must know about them and can identify a reason to apply the solution for resolving the cause. The reasons are:-
There are some issues going on with Intuit itself so do check their website.
The history or cache of the browser slows down the performance of the browser that you are using.
If someone is already logged in to your account then you won't be able to log in.
The firewall or antivirus that is running on your computer causes issues by blocking access.
If your previous login session was not signed out completely.
How to Fix the Can't Log in to QuickBooks Online Issue
You shouldn't be concerned if you receive one of these errors and are unable to sign in to QuickBooks Online. You can fix them with the help of our methods-
No such page could be found.
The message "404 Not Found"
QBO is not accessible right now; try again later.
Solution-1: Verify the settings on your browser
In order for QuickBooks Online to load, certain browser settings are required. Here is how to configure them-
Check QuickBooks Online compatibility with your browser.
Some of the browser settings required by QuickBooks Online to load its sites include JavaScript and pop-up windows. Ensure that they are on.
Open QuickBooks Online and log in.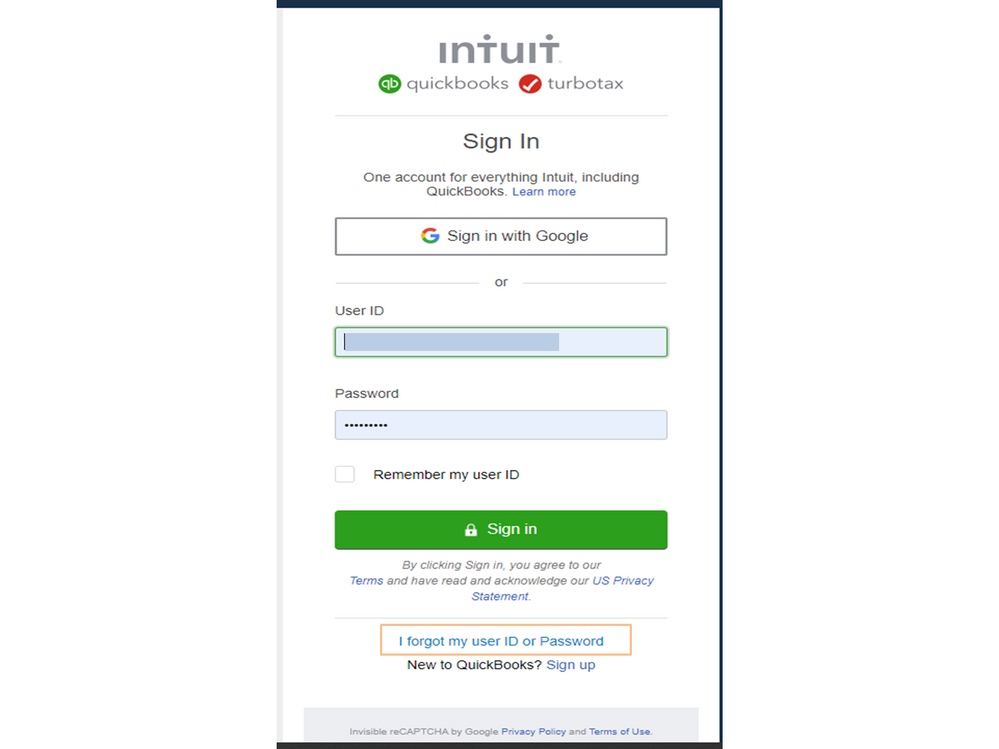 Solution-2: Delete the cookies and cache them in your browser
Your browser's cache and cookies are used by QuickBooks Online to speed up performance.
They can, however, prevent online pages from loading.
Sign in to QuickBooks Online after deleting your cookies and cache.
Solution-3: Login to QuickBooks Online
Try just logging in to QuickBooks Online. Here is another method of logging in if you are unable to view the website-:)
Visit the QuickBooks website.
Choose QuickBooks Online after hovering over Sign In.
Open QuickBooks Online and log in.
Solution-4: Add QuickBooks to the list of trusted sites
The functionality of QuickBooks Online may be limited by your device's security. When you add QuickBooks Online to your browser's list of trusted sites, you can make an exception for it. Here's below-:)
Learn how to add reliable websites to your browser.
Add these links to the trusted sites list in your browser.
Launch your browser again.
Open QuickBooks Online and log in.
Solution-5: Restart your internet modem and Computer
Sometimes all you require is a new beginning. Restart your device briefly to clear the present state and any problems that are running in the background-:
Your computer and internet modem should be turned off. Unplug any wireless routers or servers you are using.
Then, turn on your modem after waiting for 30 seconds. Connect your router or server after an additional 30 seconds.
Launch QuickBooks Online after turning on your Computer.
Solution-6: Delete all domain names in your system (DNS)
You might try clearing your DNS if the methods listed above didn't work to solve your problem.
Important: Although not an Intuit product, these procedures have an impact on your operating system. To get assistance with these processes, speak with your internet service provider or an IT expert.
Windows
Close your browser on Windows.
After pressing the Windows key, type "cmd" in the search box.
Run as administrator can be chosen by right-clicking the Command Line.
Press enter /flushdns, followed by pressing Enter.
Hit Enter after typing "subnet mask /registerdns".
Command Prompt window should be closed.
Open QuickBooks Online and log in.
Mac
Close the browser.
Go to the Go menu and choose Utilities.
Click the Terminal twice.
Press Enter after typing "dscacheutil -flushcache".
Press Enter after typing "sudo killall -HUP mDNSResponder".
Put the Terminal window to rest.
Open QuickBooks Online and log in.
Login Issues in Google Chrome Browser with QuickBooks Online
Many QuickBooks Online login problem issues can happen but the reasons may vary from user to user. Not all users face the same issues and problems. So here are the problems that you can face while logging in to your account using the browser. You have to fix it for that all the solutions are also mentioned with the problems below.
There are many login issues that users face while logging in to their QuickBooks Online account. To fix the issues you must know the reason for the error you get so that you can apply the solution to fix it. The solutions are as follows:
A. Solutions to Fix the Google Chrome Issues with QuickBooks Online
Login to your QuickBooks account using any other Browse
If you are facing log-in issues in your browser then firstly try to do the same in another browser to check the problem that it is in the browser or in your QuickBooks account. The chrome settings are not set properly which causes you many issues. So, try to set the settings properly till then try to log in to a different browser.
Open the Incognito or Private window in Google Chrome
For QuickBooks Online login issues in Google Chrome, you have to try to log your account in the private or incognito window. When you use the private window mode then your history won't be recorded and it won't show in the history of the browser. To do this there are a few steps that you have to follow:-
Open the Google Chrome browser
Then press the keys Ctrl + Shift + N together
It opens up the incognito window in your chrome browser
OR
You can also go to the 3 dots on the top right side of your chrome browser
From the options, click on the New Incognito Window
Then the private window opens up now you can log in to your QuickBooks Online account to check whether it's logging in or not.
Add another additional user to your Chrome Browser
You can also add a new user to your Google Chrome and after that try to log in to your QuickBooks Online account. Here are the steps to create the new user are as follows:-
Launch the Google Chrome browser
Click on the 3 dots that are at the top right side
Now from further shown options, you have to click on the user's option
Click on the Add New User option
You have to select an icon and then mention the name of the user
For creating the desktop shortcut skip it
Then click on the Create option to create the new user
After creating a new user you can see it on the top left side of the chrome window
Switch to the new user easily and then try to log in to your QuickBooks Online account.
Clear all the cache and the History of your browser
This is the most common solution that resolves many other problems also. Clearing the cache or history is important to be done regularly. So it won't cause you the slow performance anymore. The steps for clearing the cache and history of your browser are as follows:-
In your Google Chrome, click on the Customize and Control Google Chrome symbol
Then click on the Settings option
In the settings, click on the History Tab
Look for the option Clear Browsing Data and click on it to clear all the history of the browser
A window with many options opens up from which you have to tick mark all the options like clear cookies, flies, cached images, passwords, and more
Click on the button Clear browsing data and you are done.
Check and verify the Google SSO (Single Sign-On)
In the latest update of QuickBooks and Google in the year 2020, now the QuickBooks users who are using to log in their account on the iPad or iPhone users are no longer to log in using the Google account. Still, if you are using this way to log in then don't do this.
Now, you can enter the credential of your account. Make sure to enter the correct user id and password to log in to your account and start working.
B. Another solution Steps to Fix QuickBooks Online Login Problems
There are some other solutions that you can do if the above solution won't work for you. These solutions surely help you resolve the issue. Follow this solution to fix your login issues:
Check the SSL settings of the Mozilla Firefox or Internet Explorer
1 For Mozilla Firefox
Open the Mozilla Firefox browser on your personal computer
Then click on the Address bar and type Config then click on Enter button
In the search bar type TLS and press Enter button
Double-click on the name tls.version.min that is shown on your screen
After that, according to the TLS or SSL type the value of the integer to enable it
Click on the OK button
Close the browser and then again open it
Now sign in to your QuickBooks Online account.
2 For Internet Explorer
Open the Run window in your system
Then in the text field of the Run window, type inetcpl.cpl and press Enter button from the keyboard
You get a window that opens up named internet properties
In this window, click on the Advanced Tab
Go to the drop-down list of settings and look for SSL 2.0 and SSL 3.0
Check mark on both the SSL 2.0 and 3.0 and then click on the OK button
After these settings, close and reopen the browser
Open QuickBooks Online in the browser and try to log in.
Check, verify, and change the additional settings of privacy
Check and verify that the privacy settings are set to the low or medium
Allow the www qbo intuit login access
Also, allow access to cookies

Close the browser after all settings, and again open the browser to QBO login.
For checking the Internet Explorer Security Settings
a. Open the Run window
i. Press Windows and Hold + R keys together to open the Run window
b. Then type the inetcpl.cpl and click on the OK button or press Enter button to continue
c. Click on the Advanced tab and go to the Security settings by scrolling down
d. In this, you see the checkbox of Do Not Save encrypted pages so make sure to remove the check mark if it is checked.
QuickBooks Online Login Error 504 'Gateway Time-Out'
The Gateway Time-Out error encounters because the server is taking too much time for website loading so when it takes this much time it shows a time-out for the session you are trying. There are some solutions that you can try on your own to fix the QuickBooks Online login error 504 'Gateway Time-Out'.
These Solutions to Fix QuickBooks Online Login Error 504
Restart all your devices of the network that you have like the router or modem
Verify the DNS server that is correct or not. The internet service provider configured it correct
You also try again loading the page as it can be a temporary error also. Try to refresh your web page
Set the proxy settings to the default if it is not.
Error "Oops something went wrong" appears when you sign in to QuickBooks Online
When you log in to your QuickBooks Online account then suddenly you get an error that says "Oops Something went wrong". It happens when everything is correct even if the credentials are also correct. Then don't worry here is the solution that you have to follow to fix the QuickBooks online login problems.
The reason behind this error is if you have any kind of extension for securing data in your browser that interrupts the working of QuickBooks Online.
Here are the steps that you have to follow to fix the Error "Oops something went wrong"
In your Google Chrome web browser, go to the top right side and click on the 3 dots
Click on the option More Tools
Then from forwarding options select the Extensions
In the search bar, write the tool name you are using as an extension for data security
Now, disable this extension from chrome
After all, this, try to log in to your QuickBooks Online.
QuickBooks Online get a Spinning circle on the screen when you click to log in
When you log in to your QuickBooks Online account then it won't log in and continue loading the page. With this loading page, you won't be able to do anything else in the same window and it also won't load fully. Instead of seeing it loading or seeing the spinning circle on the screen try these solutions to fix the Spinning circle on the screen.
Solution 1: Open the Private or Incognito Window
Do try to open your QuickBooks account in the incognito or private window. If it is working properly then remove the cache of your browser and try it to open in the normal window of the browser.
Shortcuts of different browsers to open the Private or Incognito window are:-
Internet Explorer- Ctrl + Shift + P
Google Chrome- Ctrl + Shift + N
Safari- Command + Shift + N
Mozilla Firefox- Ctrl + Shift + P
Microsoft Edge- Ctrl + shift + N
Solution 2: Restart the System and Check Settings of the Privacy:
Refresh the background processes that are running in your system by restarting your computer
After this still facing issues, then check the privacy settings of the browser

Fix the setting by setting it to low or medium and provide the access to the URL of Intuit
When the settings are done, close and again open the browser and open the QuickBooks account

Still, not working after doing the above 2 steps then you have to log out of the account and again log in to QuickBooks on your personal computer.
Many of the login issues are mentioned above with the solutions to fix them; so that you came to know how to get them resolved. In short, you have to check your browser's settings, clear the cache, check no one is using your account, try to open in a private window or stop the antivirus or firewall applications.
Still, facing issues or you are not able to resolve them, then connect with the QuickBooks error consultant team. The team is trained to fix the glitches of the QuickBooks account by providing you best assistance.
FAQ's
How to Clear History and Cache in Various Browsers to fix the QuickBooks Online Issues and Problems?
● Internet Explorer- Ctrl + Shift + Delete OR Ctrl + H >> select the history according to day >> right-click and select Delete
● Microsoft Edge- Ctrl + Shift + Delete
● Safari- History >> Clear History >> choose the time range >> clear history
● Mozilla Firefox- Ctrl + Shift + Delete
● Google Chrome- Ctrl + H >> select the history >> Clear browsing history >> select time range >> Delete.
Can I also Reset my Account if any Login Problem Happens?
You can reset your account if the problem cause is related to Intuit or QuickBooks. But if the problem is with the browser then there is no benefit to resetting your QuickBooks Online account.
Do Internet Connections also cause QuickBooks Online login Problems?
Yes, if there is a slow or no internet connection then you won't be able to log in to your QuickBooks Online account. Do check the internet connection first and then check for other reasons.
Why am I unable to access my QuickBooks Online account?
● Use a different login link if you're having trouble logging into your QuickBooks account. 
● After that, delete your cache and cookies, turn off any installed extensions, and upgrade your browser. 
● Add QuickBooks as a trusted site and reset your DNS, if the issue still remains.
How can I determine whether QBO is down?
The status page, below-
On the status page, click Subscribe to updates. When a service is unavailable or scheduled for maintenance, we'll let you know through email. When it's back up and running, we'll also spread the good news.
Why does QuickBooks Online seem to be offline?
Incorrect dates and times are one of the main causes of QuickBooks Online issues on the Chrome browser.
Verify your computer's date and time
Make sure your computer is displaying the right data and time, and if not, take the procedures listed below-
Type Control Panel by pressing Windows + R.
Speak to a Specialist about Your QuickBooks Software
Get instant assistance with QuickBooks accounting software. Our QuickBooks experts are available 24x7 and resolve issues within minimum turnaround time. We support both US & Canada Editions of QuickBooks Software.
We get help you on these QuickBooks accounting topics
Downloading
Installing
Activation
Import and Export
Data Conversion
Payment Solutions
Upgrade & Update
Payroll Solutions
Integration
Printer
Tax-Related
Data Recovery and many more.