In the below article, you will get to know about QuickBooks TLS 1.2. TLS (Transport Layer Security) is a cryptographic protocol to enhance security across computer networks. So download the QuickBooks TLS 1.2 updates to ensure continuous & secure payment processing in QB point of sale.
What is TLS 1.2 Update for QuickBooks Desktop?
QuickBooks TLS 1.2 is an advanced internet security protocol; every business has security as its foremost priority. They want to preserve sensitive information and data security. Earlier, SSL was known for the security protocol in QuickBooks. But now the change has been taking place, and there come improved data security standards to increase stability and security. TLS 1.2 is an advanced version of TLS referred to as SSL. The update is used to resolve the Cryptographic issues.
What is Happening when QuickBooks TLS 1.2 Update is not done?
TLS 1.2 is the most effective security protocol Intuit has developed that requires all the QuickBooks components to fulfill the requirements. It ensures the confidentiality of the entire data. However, the failure of the requirements might lead to complexities. Here are the consequences:
Affect all the connected services such as Online banking, payment, and payroll
Interrupt the activation of QuickBooks Desktop on a new computer
VAT e-filing (Only for the UK)
There would not be a method available if you lost your password.
Complexities in ordering supplies and checks
Improper working of data Protect feature.
It might affect the services which need Intuit account credentials works.
Know Your System in Compatible with TLS?
Your system needs to cover the system specifications needed by QuickBooks to operate seamlessly. Below are the general specification needed to run the new update QuickBooks TLS 1.2 without any interruptions:
The Operating system requires to be Windows 7 or advanced versions like Window 8.1, Windows 10, Window Server 2008 R2,2012 R2, or Windows Server 2016
There should be an internet Explorer on the system. It is highly recommended to install the advanced versions to get better updates and security.
Needed .NET Framework 4.5.2 or advanced version. If not, then download updates.
Why QuickBooks TLS 1.2 over SSL/Early TSL?
Netscape developed SSL (Secure Sockets Layer) with the objective of providing security. TLS was introduced after much time. The gaps between SSL and earlier TLS have made the attackers take advantage via exploiting BEAST and POODLE. The failure of SSL causes various vulnerabilities. So to enhance the security by introducing new cryptographic algorithms led to introducing advanced TLS 1.3.
QuickBooks TLS 1.2 is more reliable than other services across the market. It is more in demand as it ensures more security and stability. It is best to update for security in the e-commerce website.
How to avoid TLS 1.2 Errors Successfully?
Here are the steps you need to follow to avoid TLS 1.2 errors:
You will need the latest release of QuickBooks to ensure the up-to-date with the advanced patches.
The user might need the Intuit TLS 1.2 readiness tool on the system with an advanced version of QuickBooks. It will help to discover the ready to use security layer.
Download the advanced internet explorer is also needed
If the tool determines the system is not prepared, the user must check the details and apply the needed changes.
You need to have admin privileges and access to perform internet security settings. Verify you have configured internet security settings. It is essential to discover the error which interrupts TLS 1.2 installation.
To ensure maximum security, please ensure that you download the advanced version of Microsoft Internet Explorer.
Here is the article about QuickBooks TLS 1.2 Update for Desktop completed! If you face any difficulty in the same or on any other components, call QuickBooks ProAdvisor Support. You can contact the executive via Live Chat or drop an email along with queries. A hub of certified QuickBooks Pro-advisors is there for you, works around the clock to provide better assistance.
Get solutions to all of your accounting and bookkeeping problems with industry leading experts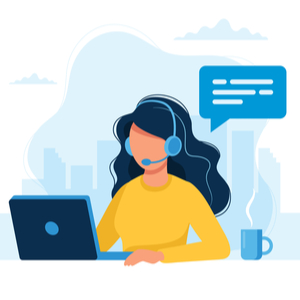 Frequently Asked Questions
Which Services affect if System Requirements are not met for TLS 1.2?
● Intuit data protect
● Help pages
● Password reset feature
● Connected services like Payments, payroll, etc.
● QuickBooks desktop activation on a new computer
What version of the .NET Framework is needed for TLS 1.2 update?
You need to download advanced version 4.5.2 or advanced version. Once downloaded, save it to the desired location, give a double-click on the file and follow the on-screen instructions and then reboot the computer.
How can I run QuickBooks Software with Elevated Privilege?
The user needs to run the software with administrator mode to ensure security settings. Here are the steps to follow:
● Initially, close the QuickBooks.
● Give a right-click on the icon.
● Now choose run as admin.