If you are facing such a "QuickBooks Restore Failed Can't Remove Log File error" then it is surely a cause of concern. This log file error comes with a "Failed error" dialogue box and you are presented with no other option but to click "Ok".
Thus click Ok and head over to the solution provided below.
Cause of QuickBooks Restore Failed
You may face a QuickBooks log file error because of the below-given reasons
When there are special characters present in your QuickBooks company file.
When you have mistakenly restored the company backup over an existing file.
When you created and restored a backup to an older version of QuickBooks.
When the restored file isn't itself a backup file.
When you have a damaged QuickBooks company file.
What you can do to Fix QuickBooks Restore Failed Can't Remove Log File
The very first thing you would need to do is to get rid of a special character within the QuickBooks company file name. You can do that by:
Solution 1: Remove Special Characters from the company file
Look for the file that you would like to rename.
Now right click on the company file and from the options provided, choose to rename the file.
Give a new name to the file and hit enter and your file will be saved with a new name, avoid special characters like /\<>!$.
Solution 2: Not to Overwrite your Already Existing File
Here the process is really simple. If you want to restore a backup copy of a file then try saving it with a different name.
This can be done like this: When you are saving a company file, then make sure that the file with the same name is not already present.
If so, then the program will overwrite your existing file.
Thus if QuickBooks gives you a message like the one below then hit "No":
"file name is already in the drive, saving it will overwrite your existing file"
Solution 3: Repair and Fix Damage Company File
Solution 4: Create a Folder and Copy the Backup
If you want to secure your data then you would have to first create a folder and then copy your backup file there.
This will help you secure your company data in a separate drive.
Now you can restore your data in the location you want.
Get solution to all of your accounting and bookkeeping problems with industry leading experts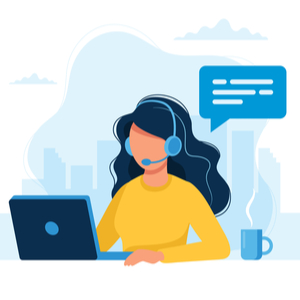 FAQ's
What is the "QuickBooks Restore Failed Can't Remove Log File" error?

This error was encountered while restoring a backup copy of the company file in QuickBooks Desktop. The major reason behind the occurrence of the error: is when you try to log into your QuickBooks account from a device that isn't the host computer. To resolve this problem, you must first log off from your host computer; after that, you will only be able to log in.

How do I Solve the QuickBooks Restore Failed Can't Remove Log File Permanently?

However, there is no such thing as a permanent solution; all you have to do is try to see what works best for you. You would be at your best if you are able to resolve the issue quickly; but, if the error persists, follow the steps below:

● First, log in to your QuickBooks account
● If you're using QuickBooks in a multi-user environment, you'll need to ask each user to log out of their account
● Locate the .qbw file once the account has been signed in from your end
● Simply uninstall the duplicate file and rename the older file with the .qbw extension once you've found it
● Shut down your machine and log out of QuickBooks
● Restart the computer where you want to access QuickBooks
● Carry out the same action that resulted in the "QuickBooks restore failed can't delete log file" error
● If you are able to pass through QuickBooks and hopefully the error has been resolved successfully.

Can restoring the backup in a different QuickBooks Version or any older QB version evoke the "QuickBooks Restore Failed Can't Remove Log File" issue?

Yes, it can also be one of the reasons behind this error so try to restore a backup to a newer version of QuickBooks Desktop but not to an older version. The issue can arise due to file structure changes between the versions. For example,

● You may use QuickBooks Desktop 2019 to restore a backup from QuickBooks Desktop 2018.
● Don't use QuickBooks Desktop 2018 to restore a backup from QuickBooks Desktop 2019.
If you're facing an issue in finding the backup file version then QuickBooks File Manager assists you in determining the correct version of the backup that you are attempting to restore.

What and all things need to check when copying a backup file to a new folder before restoring it?

First, it is important to note that the file you are attempting should be a real backup file before you start restoring it. Moreover, there are a few more things that need to consider:

● Check the file size after creating a backup and that should not be less than 6MB.
● Know the file size by right-clicking on the file and selecting Properties.
● If the file size is less than 6MB then this file is not a true backup so create a new backup file from the working file.