The software as it is today, QuickBooks doesn't allow you to simply "transfer invoices from one QuickBooks to another". If you still need to do that and want to use the same invoice in another company then there are 2 different ways to do that.
Use a third-party app or
Share an invoice within Companies.
Steps to Transfer Invoices from One QuickBooks to Another
If you want to transfer your invoices from one QuickBooks account to another, there are a few steps that you need to take.
Use Third-Party App (Transaction Copier)
This little piece of software will help you copy transactions & transfer the same to the QuickBooks Company of your choice. There are many filters you can apply to copy-transfer entries like:
Filter transactions by date,
Filter them by transaction type.
You can even copy items into account.
The transaction copier helps you import-export any kind of data, provided it is Consultanted by QuickBooks itself. With the help of this add-on, you cannot only transfer invoices but can even export-import.
Transfer Checks,
Transfer Invoices,
Transfer Deposits,
Transfer Payments, etc…
If the software (Transaction Copier) seems flexible, you can buy this add-on for a price as little as $119. Here is the link provided for you to buy now…
Share your Invoice within Companies- Transfer Invoices from One QuickBooks to Another
Please note

: 

This method will only work if you have created a custom template for your invoice. If such is the case then you would only be required to follow these 2 steps

:
Download the Invoice Template:
If you are facing issues exporting the file, then follow these simple steps…
Login to your QuickBooks company file and choose the list
This will open up the drop-down menu. Click on the Templates
Now select the template file that you would like to export.
Click on it and click on the export
This will open up the download box asking you to choose the location.
Set the path and hit save.
Upload an Invoice Template in New QuickBooks Company:
Importing or uploading a file in QuickBooks is more or less the same. Just instead of selecting an export option in the fourth step, you will choose import. Here are the detailed steps below:
By having your QuickBooks logged in, choose the company where you want to import the invoice template.
Click on the list tab and select the Template option from the menu.
Within the window that appears, choose to click on the import option.
Now, this will open up a dialogue box asking you to choose the file.
Browse the location, select the file, and hit open.
This will import your invoice template which will now be ready for you to use.
QuickBooks is a pretty handy tool but there are some features that are still needed to be integrated into the software. Till that happens, make use of add-ons to your life a lot easier.
Hope you were able to fix your issue "Transfer Invoices from One QuickBooks to Another". If you need more help then write to us in the comment section below. You can even give us a call at our QuickBooks Consultant Phone number for Canada, the USA, and the UK and talk to our Experts or you may connect through chat.
Get solutions to all of your accounting and bookkeeping problems with industry leading experts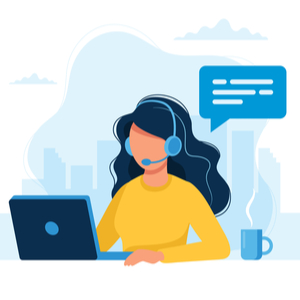 FAQ's
I am Getting a Message which says "Duplicate Document Error".

You must specify a different number. Fix it…

● Check if there is already a transaction with the number same as the one you are trying to import.
● If it is the same, you have to provide a different ref number to this transaction.

How to Troubleshoot the Error Displayed with the Message "BlueShorts Item Wasn't Created…

Please try to create it manually on QuickBooks Online and then continue Import.

● First, go to the Business Importer settings
● Then enable product auto-creation
● You can manually create the product in QuickBooks.

What are the Steps to Transfer a QuickBooks Transaction from One Customer to Another?

● First, click on the Customers menu
● Then select the Customer Center option. Here you have to provide the name of the customer the transaction who has to be edited.
● Now, from the Transaction section, you have to double click the transaction which has to be changed.
● Provide the name of the customer to which the transaction will be transferred.
● Click on Save and Close.

How to Create a New Invoice Template in QuickBooks Online?

For starting to create a new template-
● Click on settings and then select Custom Form Styles.
● Then click on New Style and choose a sales form type.

Now to choose what your invoice will look like-
● Click on the Design tab.
● Provide a name to the template chosen by you.
● Then click on Dive in with a Template and choose a layout. 
● Click Make Logo edits to add a new logo.
● Select Splash on Some Color and choose a color scheme.
● To change the font and size, go to Get Choosy with your Font.
● Now, click When in Doubt, and print it out. This is will adjust the margins.

How does Creating Customize Templates for Invoices beneficial for my business?

Customized templates made from specialized creative tools will make your invoices, cash memos, and estimates look aesthetically appealing with your business logo and contribute to business communication. They are organized as it has all fields for all necessary information and appears professional to your customers, clients, and vendors