In this article learn how to "Unvoid a check in QuickBooks Desktop or QuickBooks Online". Here you can know How to find the voided transactions in QuickBooks? Unvoid a check means nothing but to undo the check that you have voided.
There is no automatic unvoid feature available in QuickBooks for the paychecks. To get it done, you need to use the Audit Trail report to find out the exact numbers that were on the paycheck and redeem them. Re-entering the number would allow you to stop the current transaction. There are different times when you will need to void a transaction, such as when you need to cancel all transaction-related payments, known as 'zeroing out.
A Comprehensive Guide to Unvoid a Check in QuickBooks Desktop?
There is no option to revert an invoice that is once voided. There is an alternative to using the Audit Log to see the information and re-enter them. Perform the steps that are described below:
In the beginning, go to the Gear icon
Next, move to the Tools option then select Audit Log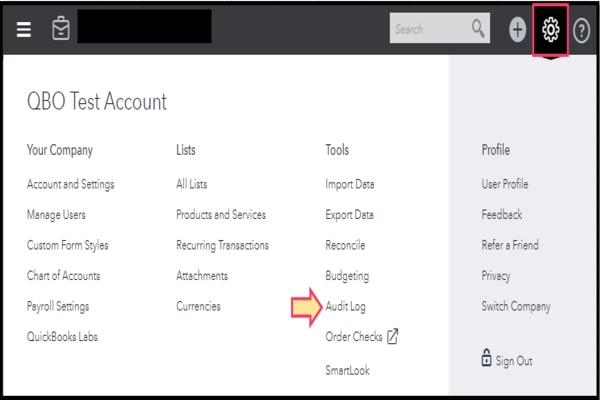 Now, choose the Events filters and the User Date from the list of Filter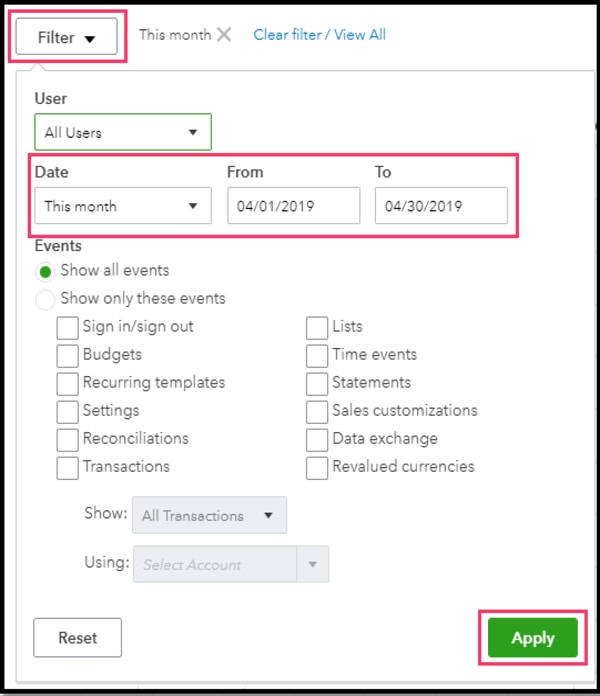 Press the Apply button
Find and locate the invoice that is voided
In the History column, hit View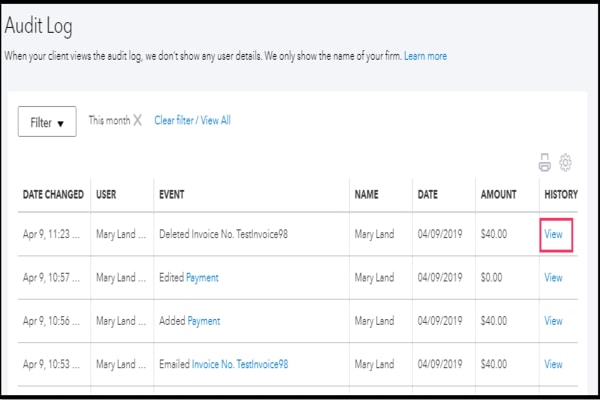 Using the Audit History data after the new invoice has been generated with the same information.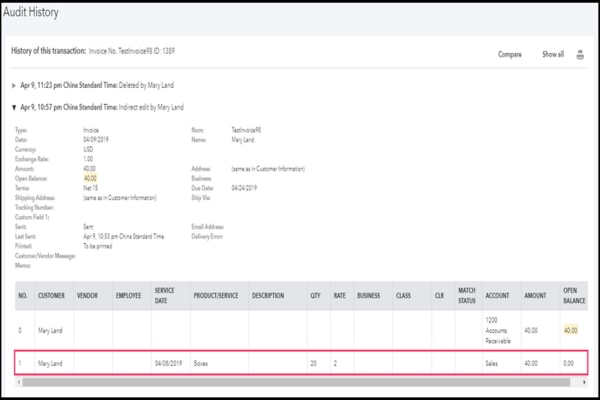 So, in the Voided/Deleted transaction log, voided and newly saved restore transactions. When accurate transactions have been inserted, records should be revised accordingly.
A Comprehensive Guide to Unvoid a Check in QuickBooks Online?
You cannot avoid a check once it has been deleted or voided in QuickBooks. When you correctly re-enter the transaction in your account, this situation can be solved. The steps are discussed below:
Initially open QuickBooks then go to the transaction that you wish to unvoid
Next, hit the More option that you can find at the bottom of the page
Now, put the history Audit
Select the View All option to view all of the original details with all of the edits made in the transactions
It is important to establish a record with the critical details at the time of entering the transaction
Next, by pressing the back button in your window, you must re-enter a transaction that is voided
The records were updated automatically by performing these steps.
A Comprehensive Guide to Find the Voided Transactions in QuickBooks?
Open QuickBooks first, if you want to see voided transactions
Next, change to the Gear icon and press the same button
Now, go to the Tools header and select the Audit Log option
Use the filters afterward so that you can access the detailed information that is required
Tick the Apply button and then the list of important details will be shown.
Get solutions to all of your accounting and bookkeeping problems with industry leading experts