Though QuickBooks is continuously working to fix their errors at times while working you may complain about "Gmail Not Working with QuickBooks". Though it is not an uncommon error you need to do something to fix it.
There are several email integration options on the QuickBooks desktop. The options include WebMail, Outlook, and QuickBooks E-mail. In case as a user, you work and prefer to use Gmail then select WebMail.
Speak to a Specialist about Your QuickBooks Software
Get instant assistance with QuickBooks accounting software. Our QuickBooks experts are available 24x7 and resolve issues within minimum turnaround time. We support both US & Canada Editions of QuickBooks Software.
We get help you on these QuickBooks accounting topics
Downloading
Installing
Activation
Import and Export
Data Conversion
Payment Solutions
Upgrade & Update
Payroll Solutions
Integration
Printer
Tax-Related
Data Recovery and many more.
QuickBooks Gmail Not Working- What to do?
At times a user might see an email like 'Sign-in attempt prevented' from Google when one wants to sign in to Gmail in QuickBooks. The email states that the 'app doesn't meet modern security standards. While the message in the mail can be of concern because it mentions that the security of the mail is under threat. But do not panic as the message is a mere reflection of the fact that an 'app' had tried to sign in to the Gmail account.
The domain admin can lock less secure apps and the following steps will show how to allow less secure apps to access the accounts and resolve the issue of QuickBooks Gmail not working.
Causes Gmail Not Working with QuickBooks
Entered the wrong user ID and password.
The system does not allow you to sync with QuickBooks to Gmail.
Damage of MAP132.dll file.
How to Fix Gmail Not Working with QuickBooks
Follow the above steps to fix the Gmail Not Working with QuickBooks software.
Open and log into your Google Account.
My Account page will open and click on Connected apps & sites.
Look for the section with the title 'Apps connected to your account and there you might find the Intuit QuickBooks.
Instead of this, you would want QuickBooks Online for connecting the software with Gmail. Hence ignore this.
Instead, look for Allow less secure apps and click on the button to switch it ON.
Go back to Gmail again and try to send an invoice using Gmail and voila you will be able to do that with success.
One can also make Gmail work on QuickBooks after setting it up by turning off the 2-step verification that enhances the security features of Gmail.
Also allowing a new device or app to access Gmail can resolve the issue.
---
How to Fix Gmail Couldn't Sign you in from QuickBooks Desktop
In case, you are already using 2-step verification for your Google accounts and also other solutions won't work. Follow the steps below:-
Method 1: Turn on the Less Secure Application Access in the Google
First of all turn off the 2-step verification for your Google account

Open Google Account
Go to the Security section 
Click on the 2-step verification
You have to sign in for this
Click on the Turn Off to turn the verification off
After that, you get a pop-up appears on your screen for the confirmation
In the pop-up click on Turn off.

After that, turn on the less secure app access in Google

You must read the Google security standards to understand how this may affect your account

In QuickBooks, go to the Edit menu
Then click on the option Preferences
Click on Send Forms
Select the Web Main and then click on Add option
You have to fill the Add Email Info section
Press the OK button
Again, click on the OK button that saves all the changes that you have done.
Method 2: Change the Enhanced Security Settings in QuickBooks
In case you have already configured Gmail to use the enhanced security then you are prompted to authorize QuickBooks desktop to use Gmail when you send the transaction or report.
To Authorize QuickBooks Desktop to Use the Gmail
In QuickBooks Desktop
From any open report or transaction
You have to select Email
Then click on the Send button
You get a pop-up that asks you to log in to your account using credentials
Provide credentials and click on Continue in the window of Webmail Authorization
After that, click on the Allow button and you are done.
If you are not able to authorize QuickBooks then you have to reconnect your Gmail account to the QuickBooks account. Also, clear the option Use Enhanced Security.
In QuickBooks, set up the Webmail to connect with the Gmail account
Click on the Edit menu option
Further, select Preferences
Now choose to Send Forms
Click on the WebMail
Then press the Add button to add the webmail
You have to select the provider from a drop-down list that is Gmail as you want to connect your Gmail account
Tick mark the option Use Enhanced Security
Then click on the OK button
When asked, do sign in to your Intuit account by providing the credentials.
---
How to Setup Gmail in QuickBooks
But one can avoid this problem of QuickBooks Gmail not working by setting up email right with QuickBooks in the first place. Just follow these steps to set up Gmail.
From the main menu select 'Edit' and then choose 'Preferences'
From the menu on the left side select 'Send Forms' and then 'My Preferences' from above.
Select and click on web Mail and then go to the Add button and click on it.
A dialogue box will pop up, enter the Gmail id and select Gmail besides the box 'Email Provider'.
QuickBooks will fill up the SMTP Server details automatically.
Next click on OK and your Gmail address will be added to the E-mail IDs list.
Next on the Preferences window click on OK and you are all set to work with Gmail from QuickBooks.
One needs to enter the Gmail password on using the mail from QuickBooks for the first time either to send an invoice, report, or mail.
Getting in touch with our technical experts helps in getting your error Gmail Not Working solved fast. You may face problems with your QuickBooks any time of the day. If so happens then do not hesitate to reach us on our 24/7 Consultant line as we are open round the clock.
Get solutions to all of your accounting and bookkeeping problems with industry leading experts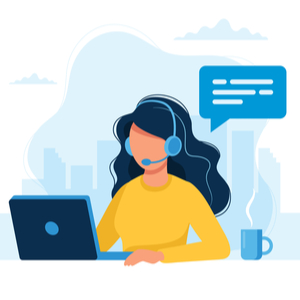 FAQ's
How can I Gmail sign in to QuickBooks using Google's 2 – verification method?

● First, you have to turn on Google's 2 – verification
● Sign in to Google, and click on 2-step verification from the Security section.
● Then select Turn on.
● From the QuickBooks Edit menu, select Preferences.
● Now click on Send Forms.
● Click on Webmail and then Add.
● Provide details in Add Email Info section and click OK
● Press OK to save your changes.

How can I send an Invoice through a Gmail account in QuickBooks?

● Click on the Menu icon and press the Email icon.
● From the Send Invoice dialogue box ensure that your invoice does not have any errors.
● Verify if the email address provided by you and the receiver are correct from the From and To sections respectively.
● In the provide email information, provide your Gmail password and click the OK button.

Gmail Not Working due to MAPI32.DLL File show error?

● Mapi32.dll is one of the types of Dynamic Link Library files. It consists of information and instructions that are needed by executable files.
● A single mapi32.dll file could be shared by multiple programs like Mailwasher etc and can save vital memory storage of your computer.
● The errors related to a mapi32.dll file can occur when you have accidentally removed the file; uninstalled one of the programs that were using It or it may have got deleted by malware infecting your computer.
● In addition, cutting off the power supply while an application that uses it was loading, or a corrupted hard drive are also possible reasons for the display of errors.

How can I set up secure webmail in QuickBooks?

● Click on the Edit menu on the QuickBooks screen.
● Then click on Preferences and choose to send forms.
● From the My Preference tab, click on Select WebMail.
● Click on Add and choose your email service provider from the drop-down menu.
● Click the checkbox next to Use Enhanced Security and Press the Ok button.
● Now Sign in to your Intuit account.
● From the Login page, click on Sign In and provide access to Intuit.

How can I Set up a regular Webmail in QuickBooks?

● Click on the QuickBooks Edit menu.
● Now select preferences and select Send forms.
● Then, click on the Add button.
● Click on Add Email and provide your information
● Press the OK button.

Can I trouble Gmail Not Working with QuickBooks by removing app passwords?

● Yes, you can remove the error of Gmail not working by following the steps below-
● Open your Google Account and click on the Security section.
● Then click on Sign in to Google.
● Now, click the option App Passwords. Provide your credentials for authentication.
● Click the Remove button next to the applications for which a password has been set up.