Through QuickBooks, you can easily access the company file from the host system or server system. But if "QuickBooks hosting mode is off" then things will not only become difficult but they will sound tricky as well.
Speak to a Specialist about Your QuickBooks Software
Get instant assistance with QuickBooks accounting software. Our QuickBooks experts are available 24x7 and resolve issues within minimum turnaround time. We support both US & Canada Editions of QuickBooks Software.
We get help you on these QuickBooks topics
Downloading
Installing
Activation
Import and Export
Data Conversion
Payment Solutions
Upgrade & Update
Payroll Solutions
Integration
Printer
Tax-Related
Data Recovery and many more.
Thus if you don't want to find yourself in the same situation then here are the requirements you would need to follow:
You will have to map the server or the host system as the network drive for each individual workstation.
Your system is to be set for the multi-user mode.
Your QuickBooks Company file should be saved in a shared folder.
Turn on QuickBooks Hosting Mode Install the QuickBooks Database Server Utility
To configure your QuickBooks server for the multiple user modes, you need to install the QuickBooks Database Server utility tool…
Step 1: Configure QuickBooks Server for the Multiple users
Log in to the system as the Administrator.
Check for your internet connection.
Download the QuickBooks Desktop application in your system and double-click on the setup file to install it in your system.
Open your QuickBooks Desktop and click on the File menu from the main menu bar.
Click on the Switch to Multi-user mode.
Press yes when you receive a confirmation dialog box for hosting the Multi-user hosting setup.
Press OK when the multi-user setup window pops up on your computer screen.
Now, you will have to add all the users that will be working on the QuickBooks application. Follow the steps below:

Click on Company and press the option Set up Users & Passwords.
Go to the Setup Users option.
Click Add user option.
Step 2: How to Turn the Network Discovery On?
If you still see your QuickBooks hosting mode is off then here is what you will have to do next. Though turning on Network discovery mode is an optional thing but it is suggested that you do it for a smoother experience. It should be visible when you want to open any QuickBooks Desktop Company file when you are opening it through the UNC path. Along with this, your Windows operating system will ask you whether you have turned ON your Password Protected Sharing option. If it is turned on then, you can easily log in using the network password or you can even turn off this option.
Go to your system's Control panel.
Click on Network Sharing center and go to the Change advance sharing setting.
Expand the profile that you are currently using.
Go to Network discovery and click on Turn on Network Discovery.
Browse for the Password protected sharing option and then press the option Turn Off password-protected sharing.
Press the Save Changes option.
This process is to be carried out on all the systems in order to fix your QuickBooks hosting mode is off issue.
Step 3: Steps to Fix QuickBooks Hosting Mode is OFF Issue – Open the Company File
Go to the QuickBooks File menu.
Click on Open or Restore Company file.
Browse for the location of the QuickBooks Company file.
You can see the list of Company files; now select the file that has the file extension as .qbw.
Press Open.
Now, you will receive a prompt to enter your log-in credentials.
---
How to Disable QuickBooks Hosting on Client Computers
Open QuickBooks
Go to the File menu and then click on Utilities
If the Multi-user Access option is already off
Go to next
If Hosting Multi-User Access is currently enabled
Click on stop Hosting Multi-User Access to turn it off.
Errors while Hosting Multi-User Mode
With the steps above, you can easily on QuickBooks hosting mode and fix your error "QuickBooks hosting mode is off". To connect with them, give a call on their toll-free helpdesk number. This way you can easily speak with our QuickBooks expert who is available at that moment. You can also chat with the expert who is online by the Live Chat Assistance option. This option is available on the Webpage. You just have to open their website and browse for this option on the website.
In case, you need technical help, then you will have to reach out to QuickBooks error Consultant. They provide round-the-clock services across the globe, so you can connect with them anytime throughout the day.
Get solutions to all of your accounting and bookkeeping problems with industry leading experts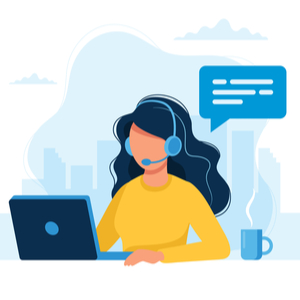 FAQ's
How the Files can be accessed after Resolving the problem of QuickBooks Hosting Mode being Off?
● Each user must have the QuickBooks user login and Password
● The user who is accessing the files must have the permission that is set to Full Control.
● This permission gives you access to look at the files, open them, and also modify them.
● Check that the database server can open the company file properly.
What are the different modes of QuickBooks hosting and what to choose after resolving the QuickBooks hosting mode is off?
There are 3 modes that are as follows:-
● Not Hosting Mode (Hosting Off Mode)
● Hosting Local Files only Mode
● Hosting Local and Remote Files Mode
● You can choose the hosting mode according to your access or the things that you want to do.
What if there is an issue with the TCP/IP adapter that shows an error QuickBooks Hosting mode is off?
In Hosting on mode at least one TCP/IP adapter is working so you have run the ipconfig. For that, the steps are as follows:-
● Open the Run window
● Then type CMD in the Run window
● After that, press Enter button
● The CMD (Command Prompt) window opens up
● In this, type ipconfig and then click on the Enter button.