Though printing is easily the point is "How to print address labels from QuickBooks" with ease.
With QuickBooks, users can not only create labels, forms, invoices, bills, and reports but also print them out. You can either use a simple printer or a specific label printer for printing labels from QuickBooks.
QuickBooks Address Labels
Labels are quite useful, especially for retailers and manufacturers. For instance, retailers and manufacturers might need mailing labels for sending products, raw materials, assemblies, or sub-assemblies via mail. Manually creating each and every label can be arduous. Users already have all the information present in QB, which can then be directly printed out.
QB Versions that Support this Feature
QuickBooks Desktop and QuickBooks for Mac support printing labels. Other versions of QB such as QB POS also have the feature of printing out labels. Platforms such as QB online do not yet support label printing.
Steps to Print Address Labels from QuickBooks
Log into QuickBooks.
Click on file menu. If you cannot view the file menu then press the alt key to toggle it.
Click On Print Forms.
Select Labels.
A new window titled 'Select Labels to Print' will pop up. You can print out labels for the following options:

Print Labels for Particular Names.
Print Labels By customer Type.
Print Labels by Vendor Type.
Print Labels with Zip Codes that start with "…".

Select the field that you want to sort labels by.
Now you will see 3 options appearing on your screen. Select them on the basis of your requirement. These 3 options are as follows:

Print Ship to addresses where available.
Print labels including inactive names.
Print labels for jobs.

Click on OK.
Select the printer that you want to use for printing out the labels.
Select print options on the basis of your requirements.
Click on Print.
How to Print Labels from QuickBooks
By following the below-jotted steps, you can get your print labels from QuickBooks Desktop at ease. Let's check out how:
Initially, go to the File menu at the top menu and then pick Print Forms
Next, select Labels that you wish to print from Print Labels for Names from
Now, click Ok and then set your Settings tab
In the end, click Print.
How to Print Mailing Labels from QuickBooks
It is pretty possible that users can print their mailing labels from QuickBooks whether it is customers or vendors. Let's check out the steps for how to print vendor mailing labels in QuickBooks:
Before you start printing process, it is necessary that you first export your Vendor Contact List report to MS Excel
Now, go to the Reports section from the left menu
And then enter your Vendor Contact List in the upper right-hand search field
Next, select Customize on the upper right and then Rows/Columns
After that, select the Change Columns option
Here, you need to check the Full Name box as well as any applicable address information that you require
Once done with that then click the option called "Run Report"
Now, go to the Export icon and click on the Export to Excel option
If you wish to edit your MS Excel file and then you can do using the following steps listed below:
First, open your Excel File
Next, delete all header rows from the Excel Spreadsheet
But make sure that you don't delete the column headings
Now, you can also delete if there is any extra headings columns to the left of the Full Name column
Again make sure that Full Name as well as Billing Address must be populated with data for each and every vendor
Finally, move to the File tab and then hit the Save As option.
To print the mailing labels of your customer, you need to add the name and the address of the customer manually to Avery's label. Now, run the Customer Contact List first and then filter it by the name and address of the customer. In this way, you can get a copy of your customer information:
Now, perform the steps to precede the further process:
Go to the Reports section from the left panel and make a click on it
Next, enter the report of Customer Contact Lists in the open Search box
Now, go to the Settings that you can find in a small Gear icon
After that, select or mark the box of Billing Address, Customer, Shipping Address
How to Print Labels from QuickBooks Online
To print labels from QuickBooks online, you need to first export your report file into an Excel file whether it is vendor or customers. After that, if you wish to edit your exported Excel Spreadsheet then you can edit as you required. Once the editing is done then you need to click Save As option in the File tab. Finally, you can perform the print process as you do normal printing for other Excel files.
How to Print Customer Address Labels from QuickBooks
If you want to print customer address labels using a report then here's you can see how you can do so:
On the left menu, select Reports and then look for Customer Contact List
Next, hit the Customize button if you wish to add other customization
Now, hit the Run Report option
After that, click Print (printer icon)
Finally, hit the Print button.
Users can save labels as PDF. This will enable them to print these labels out at a later date. Also, you can export a list of labels to Microsoft Office and then generate hard copies of them through Microsoft excel or word.
Users have various options to select from when printing out labels from QuickBooks. Hence, these labels become highly customized. You can also use custom templates for printing out labels from QuickBooks.
QuickBooks Online users don't have a feature that lets them directly print out labels. This becomes a hindrance for many of their users. Still, QB online has an app store of itself where you can find third-party apps that might cater to your requirements. You can simply add multiple apps to QB online.
Note

: 

Many of these apps are provided by their parties. Not all apps are provided by Intuit. Make sure to go through terms and conditions of third party apps that you might want to install

.
If you still encounter issues or errors or your query "How to Print Address Labels from QuickBooks" is still unanswered then feel free to contact me. Our certified QuickBooks ProAdvisor will guide you through the whole process. You can even give us a call at our QuickBooks support for USA, UK, and Canada and talk to our ProAdvisor now.
Get solutions to all of your accounting and bookkeeping problems with industry leading experts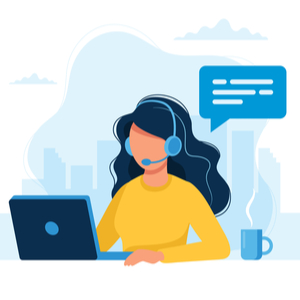 FAQ's
Can I Print Multiple Labels in QuickBooks?
Yes, you can print multiple labels in QuickBooks by following these steps:
● Go to the File menu and highlight Print DYMO Label
● And then select the Print Multiple Labels
● Now, the Print DYMO label dialog box appears
● Choose the filter name that prints the selected labels
● Select the sort criteria for the labels from the Sort DYMO Labels by list
● Choose one or more of the following options:
a. Print ship to addresses where available
b. Print labels for inactive names
c. Print labels for jobs
● After that, click Ok
● Now, the DYMO Label Add-In dialog box pops with the 1st address from the addresses list that you have selected displayed in your text area
● Finally, format and print the address labels as mentioned in the printing multiple labels from QuickBooks.
What are Labels that We can Print for?
We can print labels for the following:
● Vendors, customers, employees, or other lists name
● Certain zip codes
● Certain customers or vendor types
● Name or zip codes.
How can I Manually Remove any other Information in my Customer Contact List Report once it has been Exported to the Excel File?
● Go to the Customer Contact list report page
● And then click the icon called Report
● Choose the option for Export to Excel
● Press the key Ctrl + F from your keyboard on your Excel file
● Now, type in MS and then move to the tab named "Replace"
● At last, click Replace All.
What are the Steps Involved Under the Importing of Customer Lists?
You can perform the below-listed steps to import the customer list:
● Go to the Gear icon >> Tools >> Import Data
● Tick the customer box within the Import Data page
● Click the Browse to choose the file and then press Next
● Now, perform the mapping for the columns and then click Next
● Finally, select the Import option after verifying that the customers that you wish to import are correct or not.
● Once the import is successfully completed then go to the Customer page under Sales to check your imported customers or run the Customer Contact List report.