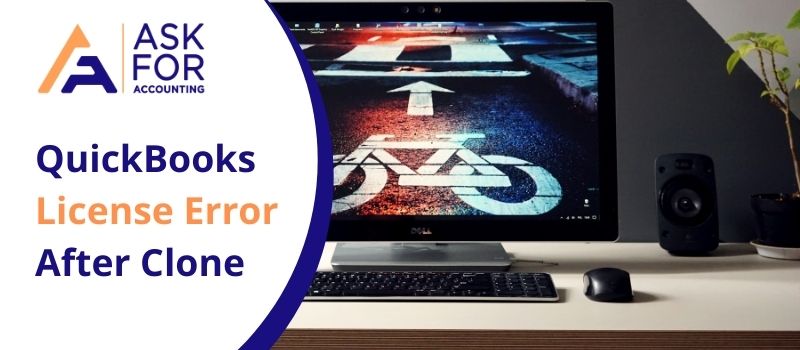 The "QuickBooks License Error after clone" happens when the user clones their hard disk to another computer. The hard disk that you copied have QuickBooks installed on it.
This is going to create an issue for you that leads you to this error on your screen. When the user performs the operations of QuickBooks then this error encounters. So here in this article, you get to know more reasons and also the solutions to fix QuickBooks license error after clone error.
As the QuickBooks got transferred on two systems and you can't run the same account on two systems with the same license. QuickBooks is a bookkeeping software that integrates the numerous processes of accounting into one. It provides services like:
Managing bills,
Tax filing, and
Payroll, scheduling payments to small and medium businesses.
QuickBooks aids in performing operations like checking bills, and expense sheets, handling all spreadsheets, maintaining the accounts sheet, filing the taxes, and many more.
Know the features of QuickBooks Desktop
Tax filing
Accounting
Online Payments
Generate Invoice
Generate Employee Payroll
Create expense, income & purchase reports.
Understand QuickBooks License Error After Clone
QuickBooks Desktop installation requires the license number and product code to be entered to complete the validation process. The file which contains the information is always encrypted. It may happen that this encrypted file is either damaged or missing; in such a case QuickBooks will not open and would display "QuickBooks License Error".
Note: In spite of deleting the entitlement file, you need to follow the resolutions provided to ensure the correct functioning of your application.
What are the Causes of QuickBooks License Error During the QuickBooks activation?
The following can be the reason which License errors might occur:
Damaged data and MSXML components which are required to run QuickBooks Desktop
QBregistration.dat – is an installation file that contains license information. This license information is validated before you start QuickBooks. If QBregistration.dat is corrupt or damaged QuickBooks Desktop will not open.
MSXML component – is a component of Microsoft that helps QuickBooks to retrieve the information in Qbregistration.dat, and thereby aids in getting QuickBooks Desktop start.
Steps to Fix QuickBooks License Error after Clone
One of the ways to solve this issue is to remove the file EntitlementDataStore.ECML which is damaged. By deleting the EntitlementDataStore.ECML, you can also resolve the following issues or errors.
Shut your QuickBooks Desktop application
Make sure that all QuickBooks processes are stopped
Press Ctrl+Shift+Esc and go to the Task Manager and then the Processes tab
From the list of processes look for the instances of QBW32.EXE
Select this instance and click on End Task
Windows 10: Click More Details to show Task Manager
Next, go to the entitlement data folder Go to the Run window
Navigate to path C: ProgramDataIntuitEntitlement Clientv8 (or v6) and press Enter.
Select and right-click EntitlementDataStore.ECML file and select Delete
You will be asked for confirmation, click on Yes to confirm deletion
Next, open your company file and register the application.
Alternate Method to Solve QuickBooks License Error After Clone
If the above-given steps were not able to fix "QuickBooks license error after clone" then here is another way to fix your issue. Follow the steps here:
Update your Windows Operating System to ensure that your QuickBooks Desktop installation does not damage. To do so, follow the given steps:
Select Windows All Programs Windows Update.
Once you are done installing the Updates, next install QuickBooks.
If nothing works then, reinstall QuickBooks using the clean install Tool.
The above-mentioned errors are common issues within QuickBooks Desktop, but if you are not able to fix errors like QuickBooks license error after clone then our Experts will be at your service all time.
QuickBooks Error Consultant Team provides excellent Consultant for all the QuickBooks Desktop Products. Our QuickBooks experts are always there to resolve and help you with your QuickBooks Related Issues.
Get solutions to all of your accounting and bookkeeping problems with industry leading experts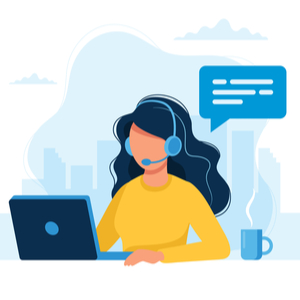 FAQ's
Do I have to use my QuickBooks account on another computer after fixing the QuickBooks license error after clone?
Yes, you can use QuickBooks on another computer but firstly take all your data to a new computer and remove QuickBooks from an old computer. This helps you to use the license and other information properly without triggering any error.
Should I have to backup and then update the QuickBooks before choosing the solution to fix the QuickBooks license error after clone?
The backup is important so just do the backup before doing anything into your QuickBooks account. After that update the QuickBooks to the latest version. Then if anything happens to your data do restore it. In case everything is good then keep going. The update resolves many issues, problems, or errors.