In this article, we'll help you find the best payroll service for your needs and provide you with the steps to "add payroll to QuickBooks Online". Intuit offers many solutions when it comes to Payroll.
It is quite easy to subscribe to a payroll service, but choosing the correct service is where the complexity lies. Different services cater to different user needs.
Four Major Payroll Subscription Services Provided by Intuit
Intuit Online Payroll
Intuit Full Service Payroll
QuickBooks Online Payroll
QuickBooks Online Full Service Payroll
Intuit Online Payroll
This is a web-based service in which a user can record the working hours of employees, send paychecks directly into accounts, and file taxes. The option to fill and file taxes online is very convenient for users who've purchased a subscription to this service. For accountants, Intuit offers Online Payroll for Accounting Professionals.
Intuit Full Service Payroll
This is a slightly more expensive option which provides more features. All you need to do is enter the working hours of the employees and the rest will be done independently by Intuit. Actions, like filling and filing taxes and paying employees, can be automated through this service. All the time-consuming actions are done automatically behind the scenes.
Note: All of these subscriptions are independent of QuickBooks Desktop and Online. If you're looking for a desktop solution, you should subscribe to QuickBooks Desktop Payroll, which then enables payroll features in the desktop-based accounting software. However, integration options are available for all versions of QuickBooks. Therefore, you don't have to enter data both in the online service and the software. Entering the data in either the service or the accounting software would suffice.
QuickBooks Online Payroll and Full Service Payroll
This is the option that is best for QuickBooks online users. The service for payroll is activated within the online accounting software. Since the service is built right into the software, activating it doesn't take more than a minute. In QuickBooks Online, users have the option to go for Online Payroll or full-service payroll. Again, the full-service payroll automates a lot of the manual work including filing taxes and paying employees.
It doesn't take more than an hour to set up and get started with QuickBooks Payroll. Although you need to enter essential information like a year-to-date payroll data, pay frequency, pay rate, financial year start and end date, and employee w-4 information, everything else is taken care of according to the service you purchased. There's also a step-by-step guide on setting up payroll in QuickBooks online.
Now that we've discussed the different available options for users, we need to look at the best option for QuickBooks online users. According to our experts, the best option you should go for is QuickBooks Online Payroll because this is the service that integrates the best with QuickBooks online. Instead of spending time entering data in two different software, you'll be able to sync data and work with payroll from inside your accounting solution.
Reasons for Selecting QuickBooks Online Payroll
Here you can know why QuickBooks Online Payroll is selected for your payroll services.
Collaborate with Other Users
Many QuickBooks online users rely on the multi-user format that the solution facilitates. If collaboration is one of the main reasons for using QuickBooks online, then the QuickBooks online Payroll service will match your needs. Since all the data is stored in the cloud, multiple users can have access to it at the same time. Unlike the desktop version of the software, you don't have to keep switching user modes. In QuickBooks Online Plus, you can create unlimited numbers of users for timesheets and provide each employee the ability to enter their own working hours. This has helped many businesses in boosting productivity.
Access Anytime, Anywhere
Anytime, Anywhere access has become the motto for cloud computing. This is the primary reason why users are switching to web-based solutions. QuickBooks online payroll, just like the accounting software, can be accessed for any system at any time. The paychecks for employees are provided at paychecks.intuit.com. This provides employees with easier access to their paychecks. Also, you don't need to remember authentication details for the payroll service since it is integrated with QuickBooks Online. This brings another benefit for users. You can use the payroll data to record the accounting data automatically. Users also have the option to set up direct deposit to send the paychecks directly to the bank accounts of employees.
Third Party Applications
Features in any accounting solution are limited. Other times, the feature may not pack sufficient power for the user. Users, however, have found good solutions for their desired tasks from third-party apps. eBillity provides Time Tracker which enables users to enter hours in the timesheet while the software is offline. The data is then transferred to QuickBooks Online automatically. Because of this service, users don't even need to provide any access to the accounting software to their employees. TSheets takes things to the next level by enabling punching via smartphone. Many other third-party applications exist which can easily be integrated with QuickBooks Online.
To boost productivity and cut costs, users should consider shifting to QuickBooks Online Payroll or Full Service Payroll. Any help calls to QuickBooks Consultant team to know more everything about QuickBooks Payroll.
Get solutions to all of your accounting and bookkeeping problems with industry leading experts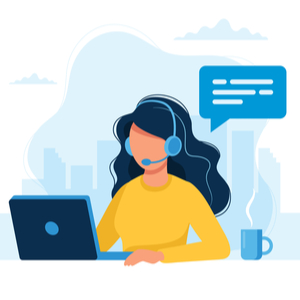 FAQ's
1. I am Currently Subscribed to Intuit Full Service Payroll. Should I Change to QuickBooks Online Payroll?
QuickBooks Online Full Service Payroll will be a better option for you since it includes the same features but with better integration with QuickBooks Online. Once you've entered the basic payroll details, QuickBooks will take care of the rest.
2. Will I have to Switch between Multi-user Mode and Single-user Mode in QuickBooks Online?
No. QuickBooks Online is a web-based accounting solution, so it can be accessed from multiple web browsers. The data from multiple users are synced accordingly and conflicts can be resolved later.