In such a scenario, you will have to "Convert QuickBooks Online to QuickBooks Desktop" and how to migrate data files from QuickBooks Online to QuickBooks Desktop.
New QuickBooks users are unsure about which QuickBooks version is suitable for their business. The implementation of the right QuickBooks version determines the successful growth of the business. Inadequate knowledge about the features and functions of QuickBooks will result in the conversion of the software version. QuickBooks Online users are not aware of the features and tools of the QuickBooks Desktop version and later realize that it is the right software that fits their business requirements.
How to Convert QuickBooks Online to QuickBooks Desktop
Intuit offers a step-by-step guide to Converting QuickBooks Online to Desktop QuickBooks. In case you are using an older QuickBooks version you can easily download an updated trial from the QuickBooks trail links available on the QuickBooks website.
Open QuickBooks Online
Click Company File >> Export File to QB Desktop
Choose Help >> Update QuickBooks
Select Get Updates >> Choose Close >> Go to File >> Exit
Once the update installation is finished and you get a prompt from QuickBooks start the software
Enter the login credentials for QuickBooks Desktop
In case you have an inventory file you will be prompted else move to the next step
Choose the company file to important data/ select to create a new company
Click OK.
Export and Convert QuickBooks Online Data to QuickBooks Desktop
If you're looking to move your data from QuickBooks Online to QuickBooks Desktop, it's time to start thinking about moving QBO data to a more comprehensive one. QuickBooks Desktop is an excellent option because it offers many features that QuickBooks Online doesn't, like tracking invoices by the due date and allowing you to create multiple accounts for your business.
Additionally, QuickBooks Desktop allows you to export your data into other popular accounting software, like Microsoft Excel and Google Sheets.
There are a few steps you need to take

First, log in to your QuickBooks Online account and click the Gear Icon.
You can do this by clicking on the Export Data and entering the reason why you're exporting your data.
After that click on the Continue option.
Once you click on the export data now, review your data.
Once ready to export data, click on Export to Excel.
On the Exporting from QuickBooks Online page, select Continue to Download.
Lastly, follow all the on-screen instructions to complete the QBO exporting data process to QuickBooks Desktop.
---
How QuickBooks Desktop is better than QuickBooks Online
Well, In QuickBooks Online you would do this from the home page or you'd also do it from the menus. So if I wanted to send an invoice, I would go to the customers' tab and create invoices then when I'm ready to receive payment I would again click on customers. When I am now ready to receive payments and then when I'm ready to deposit the payment I would click on banking and make deposits.
If I want to see my lists for my company I would click on the list of the menu and then select the chart of accounts and my item list. And if I wanted to change any of my settings I would click on edit and click on preferences so let's see how you do this in QuickBooks Desktop.
If the Convert QuickBooks Online to QuickBooks Desktop conversion is not complete or you face any inconvenience. You can report immediately to the QuickBooks Consultant. The Consultant number connects you to the experienced QuickBooks professionals that cater to prompt and responsive Consultant. You can email your query as well. For instant Consultant, you can contact me via online chat.
Get solution to all of your accounting and bookkeeping problems with industry leading experts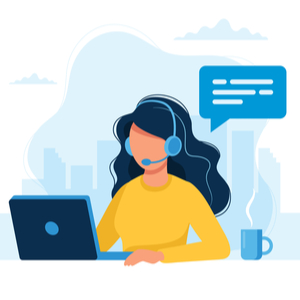 Is it possible for QuickBooks Desktop and QuickBooks Online to be used concurrently?
QuickBooks Desktop and QuickBooks Online are not compatible with each other. QuickBooks Desktop and QuickBooks Online are two separate and incompatible platforms.
What information is generally non-convertible from QuickBooks Desktop to QuickBooks Online?
While the majority of your data will be imported when converting from QuickBooks Desktop to Online, the following elements will not be converted:
● Audit trials
● Recurring credit card charges
● Reports
● Bank and credit card account reconciliation reports etc.
What is the one most significant difference between QuickBooks Online and QuickBooks Desktop to which you can't turn a blind eye?
Usually, There is a big difference between Intuit's two most popular products, QuickBooks Online and Desktop i.e; QuickBooks Online is a cloud-based software that charges monthly, whereas QuickBooks Desktop is installed locally and charges on an annual basis.