Intuit has introduced an efficient "QuickBooks PDF repair tool" to resolve the issue that occurs during invoices and PDFs. This blog will discuss how to deal with print and PDF challenges in QuickBooks Desktop with QuickBooks PDF repair software.
What is the Role of the PDF Repair Tool in QuickBooks?
QuickBooks needs several elements to print files. It includes a print spooler service, XPS Document Writer, MSXML, and more components to remove errors. Among them, QuickBooks PDF repair software is built in such a way that it can easily solve most printing errors.
About PDF repair tool
Language: English
Version: Latest Version
Size: 23 MB
License: Both Free & Paid
Downloads: 19 M
Developer: Intuit
System Requirement for QuickBooks PDF Repair Tool
The Internet needs to download.
At least 1 GB RAM and 512 MB free space to download this tool.
There should be a 266 MHZ or even a fast processor in the system in which you want to install this software.
1024×768 or higher screen resolution is recommended.
Windows All versions Consultanted this tool.
Error Fixed by QuickBooks PDF Repair Tool
Unable to print transactions, reports, checks, or invoices.
Print formatting issues at the time of Printing.
Errors Code likes 30, 41, or 20 showing when activating PDF Converter.
Whenever a user clicks on the print command there is no response.
The user is unable to get a preview of the PDF file and other documents.
QuickBooks stopped working after clicking on Print Command.
PDF Converter showing offline.
Errors encounter during PDF converter installation.
QuickBooks shows an error message named "The Device is not Ready".
Steps to Download, Install, and Run QuickBooks PDF Repair Tool?
In QuickBooks entire printer-related files are mostly found in qbprint.qpb and wpe.ini. Sometimes these files get corrupted which in turn results in printer issues like inaccurate scaled printouts. This leads to an error message. There can be two methods to download the QuickBooks PDF Repair Tool, you can download the QuickBooks Tool hub from intuit's website.
This file contains information on printer adjustments and setup including estimates, invoices, and more.
It is a text file unlike the qpb file comprises general information regarding windows printers. The size is not too big.
Method 1: Download and install QuickBooks Tool Hub
Before downloading the QuickBooks Desktop Tool Hub, users need to close their running QuickBooks Desktop Software. After that go with the first step.
Execute the QuickBooks print repair tool from QuickBooks Tool Hub
Firstly, close your QuickBooks software
Navigate QuickBooks Tool Hub and download it.
Save the file in any preferred location
Access the file and dedicatedly follow the given instruction and click on agree
Wait till the installation completes after that double click the icon on the desktop to display the tool hub.
Method 2: Alternate Options download the QuickBooks PDF repair tool
Navigate the QuickBooks Tool Hub and then choose Program problems
Click on the QuickBooks print repair tool
It will hardly take a little time to run
Try to email, print, or save it as a PDF.
Fix QuickBooks PDF and Print Problems with the help of QuickBooks PDF Repair Tool
Solution 1: Revise the Temp Folder Permissions
Follow the below instructions:
Hit the Windows key + R to display the RUN command
Enter %TEMP% & hit on Enter
Perform right-click on any part of the temp folder then select properties
Choose the security option
Ensure entire details like usernames along groups displaying on the Security option containing full control
If the permissions have enabled Full control and save it again as a PDF inside QuickBooks.
Verify you can print XPS for only Email errors or save it as a PDF
Display the Notepad
Enter Test
Select the File menu & choose Print
Write a file name & save it
Locate the desktop and display the XPS document.
Solution 2: Verify the view if the reconcile window is turned off of the screen
Below are the steps:
Choose the Window menu and display it in the list to view the reconciled window
Click on Close All and Restart reconcile.
Solution 3: Delete and Rename the file Containing the Printer
Below-mentioned is the list of instructions:
Initially, search and sort out the documents
You need to Rename the file named wpr.old or qbprint.old
Execute QuickBooks & Open Company
Explorer File and choose printer setup
Select any transaction that appears in the form Name
Hit on OK.
Hopefully, this blog has assisted you to learn about QuickBooks PDF Repair Tool – overview, steps to download and install the QuickBooks PDF repair tool.
In case you are stuck in any of the above-given steps or QuickBooks errors don't hesitate to call the QuickBooks error Consultant number. The team is present 24/7 and available to address all your queries. The team members are professionals to resolve the issue in a single call.
Get solutions to all of your accounting and bookkeeping problems with industry leading experts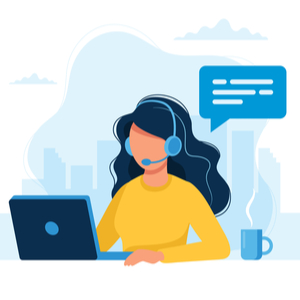 FAQ's
1. For What Reason is my PDF Document not Printing?

The PDF shows effectively yet prints on a paper printer inaccurately; it's frequently an issue with Adobe Reader or the printer driver. To determine the issue: On the off chance that refreshing Adobe Reader or the printer driver programming doesn't fix the issue, you can have a go at changing an Adobe Reader setting.

2. How would I spare Numerous Solicitations as PDF in QuickBooks?

I have to send out the entirety of my solicitations in PDF documents. Ideally, each receipt would be a different record with the receipt number as a name.
● In the Sales menu, select the Invoices tab
● Find and open the receipt
● On the Invoice page, click Print or Preview
● Select the organizer where you need to spare the PDF document
● Click Save

3. How would I Print to PDF in QuickBooks?

● Click the "Record" menu and "Print" to utilize an outsider PDF printer.
● At that point, select your PDF printer from the choices.
● On the other hand, select "Record" and "Spare as PDF" to utilize the implicit QuickBooks PDF printer.

4. For What Reason Wouldn't be Able to Print a PDF in Windows 10?

● Open the "Start" menu and in the inquiry tab and type:
● Turn Windows includes on or off.
● Make a point to check the element of "Microsoft Print to PDF".
● Hit the "alright" catch and drop out.
● Make sure to restart toward the end.

5. How Would I Spare a Compensation Stub as a PDF in QuickBooks?

Step-by-step instructions to spare compensation hits as pdf…
● Click Workers from the route board
● Go to the Employees tab
● Click the Paycheck list interface beneath the Run finance button
● Select the date
● Click the crate close to the representative name so as to choose the paystubs to print
● Click Print
● Once steered to the PDF window, click the Print symbol

6. How would I reinstall the QuickBooks PDF Converter?

To reinstalling the QuickBooks PDF Converter:
● Right-click the QuickBooks symbol on your Windows work area and pick Properties
● Click Find Target (or Open File Location)
● Double-tap the Install Application, or Install.exe, to introduce the PDF Converter
● Click OK after the establishment is done