If you are complaining about "Register QuickBooks Library files failed" then it is suggested that you get it sorted in no time or else it may lead to some serious issues. On the other hand, another error 1904 is related to the QuickBooks failed to register issue when you install QuickBooks Desktop.
QuickBooks Point of sale is a merchandising application that is used by most small retail businesses. It has many enhanced features and extra add-on tools that will be beneficial for your business. It has exceptional features like inventory management, reviewing customer data and purchase history, customizing documents, etc.
It will help you with cost management and keep a track of your money. It is designed on a user-friendly interface and can be integrated with several third-party applications. Along with the QuickBooks Point of Sale software, you get hardware devices also.
Causes Register QuickBooks Library Files Failed
While working on your POS application there are instances where you may come across certain issues like QuickBooks library files failing to register. It is a common error and it is mostly due to your damaged software. It can be also due to the issues with the system file of the directory which is present inside your windows operating system.
Improper installation of QuickBooks updates
Incorrect file location
Damage software
How to Fix Register QuickBooks Library Files Failed
Here are two methods that are mentioned below through which you can easily register your library.
Method 1: Run Command Window With "SFC/SCANNOW"
Reboot your system.
Log in to your computer as an Administrator.
Open Run Command Window and in the search area type, "SFC/SCANNOW".
Press Enter.
Stop all the applications from working when you are executing this command.
After completing the process, restart your computer.
If you are not able to fix your issue relating to "Register QuickBooks Library files Failed" then try another solution.
Method 2: Reinstall the QuickBooks Application
Create a backup for your QuickBooks company files.

When you are creating a backup for your file, make sure that you have deleted all the junk files from the TEMP folder.
Go to the File menu and click on the Switch to Single-User mode.
Now in the QuickBooks File menu, click on the Backup Company option and create a Local Backup for files and folders.
From the Create Backup Window, click on the Local Backup option.
Press the Options tab now.
Go to the Browse option and choose a location where you want to save your backup file.

Uninstall QuickBooks POS from your computer.
Now, re-install QuickBooks POS on your system.
Now, open your POS application and restore the data from the backup.
You can now successfully print your documents now.
Method 3: Hide the Build-In Administrator Account
Click on the Start menu.
After that, type CMD to open Command Prompt in the search field.
Right-click on Command Prompt.
Select the Run as Administrator option.
Type, net user administrator /active: no in the command bar.
Press on entering.
Register QuickBooks Library files failed is a cumbersome error and you would need to get rid of it as soon as possible. With the instructions mentioned in this article, you can successfully register the library in your QuickBooks. In case, you have some queries, then you should contact QuickBooks Error Consultant for assistance.
They are a group of highly qualified accounting software experts who provide expertise for QuickBooks-related issues. They will provide you with the best possible solution for your QuickBooks issues. There is also another method to contact them i.e. you can write an email to the Online Email Consultant team who is sitting online to solve your QuickBooks queries. In your email, you can state your problems or doubts and they will be responding to you immediately.
To connect with them, you will have to call on their toll-free customer Consultant number. You can also visit their website Askforaccounting.com and request the Live Chat Consultant option. This is also a means to get connected with their experts. You can easily chat with the QuickBooks Experts who are certified by Intuit themselves.
Get solution to all of your accounting and bookkeeping problems with industry leading experts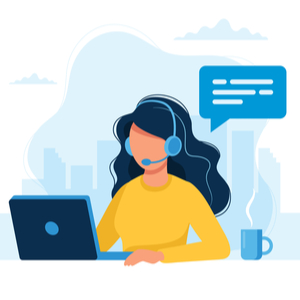 FAQ's
How can I change the user permissions before fixing the register QuickBooks Library Files failed error?
● In your Windows system, open the File Explorer
● Then go to the C:\Program File\Common Files folder
● Right-click and then choose the Properties option
● Click on the Security tab
● Select the Edit option
● Go to the section Group or User names
● Hit on the option Users
● In the section of Permissions for Users
● You have to enable the permissions for the Read, Modify, Write, List of folder contents, Read and Execute
● Click on the Apply button to apply all changes
● Then click on the OK button to save and close the window.
How can I use the QuickBooks Tool Hub to resolve the register QuickBooks library files failed error?
● Download the QuickBooks Tool Hub and save it into your system
● Double-click on the exe file to start the installation
● Follow the instructions and install it properly
● Run the tool as Administrator
● You have to choose the option Installation Issues
● After that, click on the QuickBooks Install Diagnostic Tool to fix the error
● The tool runs and scans for issue
● Then it fixes the problem and notifies you about the solution.
What is the shortcut way to switch to a built-in admin account to fix the register QuickBooks library files failed error?
● You have to press and hold the Ctrl + Alt + Del keys together
● Now choose the Switch User option
● Choose the user name to which you want to switch.