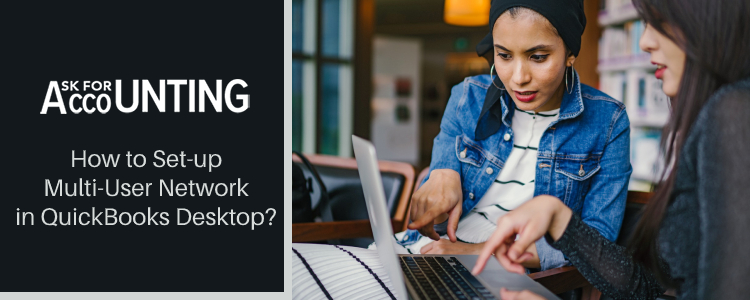 "Setting up a multi-user network in QuickBooks Desktop" enables you to share the accounting software and its data with other computers. Multiple users from multiple systems will have access to the same accounting data, enabling collaboration between large teams. However, before you can enjoy the benefits of this feature, you need to set up the settings and preferences to enable it.
What are the Methods to Set-up Multi-User Network in QuickBooks Desktop?
To set up a multi-user network in QuickBooks desktop, you need to configure the accounting software, windows, and the server. In this article, you will find steps for each of the following. Also, before starting out, make sure that you have already downloaded and installed QuickBooks desktop on your server.
Requirements Before setting up a Multi-user Network in
The requirements for setting up a multi-user network in QuickBooks desktop are provided below:
QuickBooks desktop installed on server computer
Admin account for windows
How to Set-up the Multi-User Network in QuickBooks: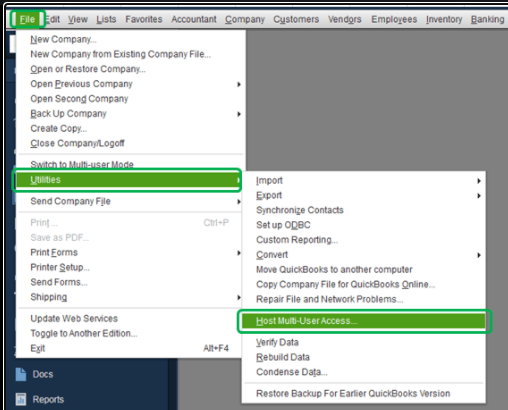 The main server system will host the software and the company file. All the other systems, known as workstations, will have the software on them but not the company file. This way, all the changes made to the company file from any workstation will be synced with all the other workstations.
Total Time: 35 minutes
Once you've switched on hosting, you can install and configure QuickBooks on other workstations. The company file can be accessed from all of the workstations without any issues. To know more, or for any help with set-up multi-user network and fix multiuser mode not working issue in QuickBooks Desktop connect QuickBooks support helpdesk team.