Read this article and get all answers to how to "set up QuickBooks Workforce for your QuickBooks Desktop" including all related information.
How to Set up QuickBooks Workforce for Your QuickBooks Desktop?
QuickBooks workforce is an amazing tool that permits all employees to share their Paychecks and also take the print of paychecks and W-2. With help of this tool, you can easily view the Paycheck, you get emails that are linked with your PayChecks. These new approaches help your employees to get access to their Paychecks and W-2s via workforce along with Timesheets.
Before Moving Forward, Meet your System Requirements:
Update the most recent release of QuickBooks
Update the Tax Tables
Log in as QuickBooks admin
Set up your Company File for QuickBooks Workforce Admin
First of all, install the latest version of QuickBooks and update the latest version and also update the recent release of Payroll updates.
Now, open your QuickBooks Desktop company and choose the "Employees" section
Hit the next click on the "Manage Payroll Cloud Services".
In case, if you are unable to find the Manage Payroll Cloud Services, this is the indication that you don't have an upgraded version of QuickBooks as well as Payroll.
To find this option, you have to open the QuickBooks Payroll cloud Services window.
Under the QuickBooks Workforce, switch to ON button.
Moving forward with on-screen below guideline to make or affirm a PIN to send the payroll data.
After sending it, click on the Save changes.
Hit the next click on the "Return" option to the QuickBooks in the displayed confirmation window.
It updates the paycheck information when you run the Payroll for the next time.
Read More: How to Set up your QuickBooks Workforce Account?
Things that need to consider: Ensure that you upload the paystubs, before employees sign in to the QuickBooks workforce. To upload the paycheck details after each payroll, you need to perform the below steps:
Firstly, open your QB Desktop company file and make paychecks
You can be printing your checks but make sure to choose a sending option to Intuit and moving forward with the NEXT click
Send/Receive data window displayed on your screen, choose the "Send" option, and then enter your Payroll service PIN in the given field.
In any case, if you forget to choose the Send option after making paychecks, you can open the Employees section and then choose the "Send Payroll Data" option.
If you setting up your QuickBooks force for the first time, then you need to upload all previous paychecks for your employees to check and verify the paystubs issues.
When user needs to Confirm your Account information with a Code:
When the user tries to sign-in to QuickBooks workforce by utilizing Intuit Account login. It might be asked you to affirm your account details by entering your confirmation code.
In the first step, you have to choose the "How you would like to receive your code"
Click on the "Continue" button and then the code will be sent to your registered on your Email Id
If you don't have a long-lasting option to access the email listed, then choose the "Confirm my account a different way" to update the new Email address
Don't leave the displayed screen until you entering your confirmation code.
You have also the choice to open another window if it is required.
Readdress your confirmation code.
It might take a little time for the code to come up in your mailbox.
To locate your confirmation code, check your spam folder also.
Now, you have to enter your code and click on the "Continue" button.
In any case, if you didn't receive the code, choose "Didn't receive a code"
If it is find verified then it will automatically signed-in into QuickBooks workforce
Read More: Invite your Employees to see Pay Stubs, W-2s
How to Invite your Employee?
Here you can follow the mentioned steps to invite your employee to the QuickBooks workforce.
Step 1: Sign in to your Intuit account in QuickBooks
Hit first click on the Company menu and then choose the "My Company" option
Moving forward and choosing the "Sign-in" option
Now, you have to log-in utilizing your Intuit Identity and password
If you find any kind of issue regarding password, hit your click on the "I forgot my user ID or Password"
Step 2: After Following the above Step, you have to Send an Invite
From the top menu bar, click on the "Employees" menu and then choose the "Manage Payroll Cloud Services"
Open the QuickBooks workforce and switch to the ON button
From the available preferences, you have to choose "Invite Employees"

Employee list will pop-up on your screen. Then choose those specific employees you want to provide access
After that, add their email addresses
At last, choose the "Send Invite" option. Afterward, you would view "Invited" underneath the "Status" column
I hope the above information helps you to know about "How to Set up QuickBooks Workforce for your QuickBooks Desktop"
So without any hassle, you can set up and run the QuickBooks workforce. It makes it easy to track each employee and things more visible to you to clear out all problematic issues.
Get solutions to all of your accounting and bookkeeping problems with industry leading experts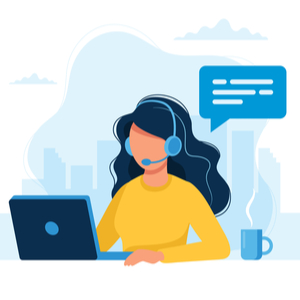 ---
Frequently Asked Questions about QB Workforce
1. What do you mean by QuickBooks Workforce?
QuickBooks introduces this tool to make this easy and clear. It gives you access that your company's employees have choices to view and print their W-2's and Paystubs. Every time when your employees set up on the QuickBooks workforce, they will receive an email to check their paystubs online.
2. How would I able to Sign-up for the Workforce?
● Open an Intuit account page and then choose the "Create an Account link" option
● Now, you have to enter your phone number and email address
● Then, make a password and you are all set to create an account
3. How would I able to add a Company to the QuickBooks Desktop?
● Open the File from the top menu bar of your QuickBooks
● Hit your click on the "New Company" option and choose the "Express Start" option
● Now, enter all required details such as new company name, contact information, and address in the correct section and then click on the "Create Company"
● To add more companies, you have to repeat the process
4. How can I Activate my Paycheck?
Firstly, log-in to your QuickBooks. Choose the employees from the left pane. You have an option to add more employees, hitting your click on the "Add an Employee" section. Open the personal detail fields. Add all details in the given section and then choose the "Invite this employee" option to see their W-2s and paystubs online.